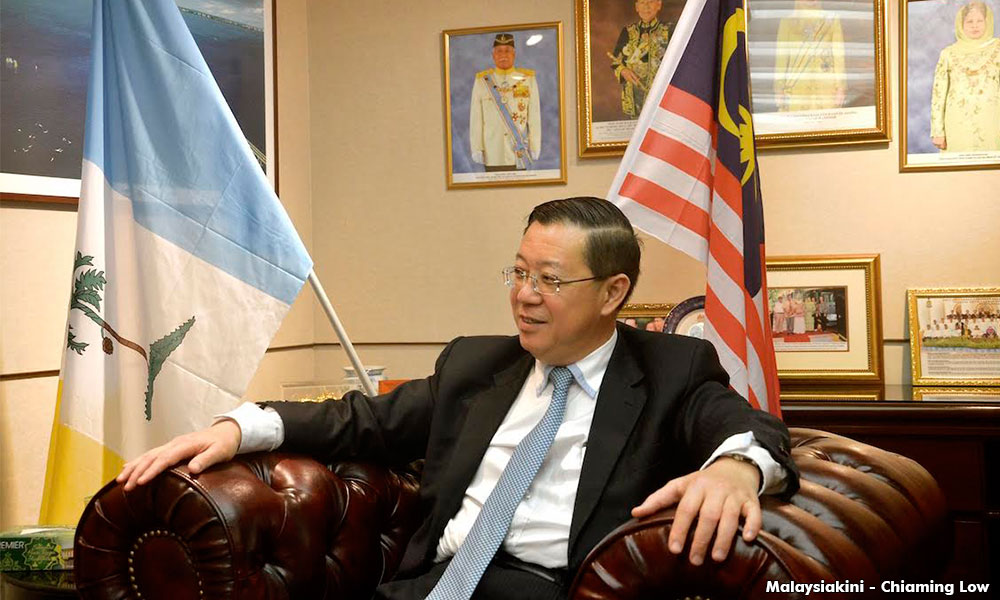 Penang Chief Minister Lim Guan Eng has condemned the
defamation suit
filed by Gerakan at the Penang High Court today as a "political capital" for the BN.
Lim said the action will be capitalised by BN in the coming general elections to try to prevent the expose of alleged "past misdeeds and past lies" of the previous administration.
The state government prior to 2008 was led by the party's former Gerakan president Koh Tsu Koon, who is now retired.
"Let the court decide," he said, noting declining to speak of the facts of the case, which was filed by Gerakan secretary-general Liang Teck Meng with lawyer Baljit Singh today.
"This action is taken just for the general election as it is taken four years later. He is suing me four years later after I made the statement.
"It should be done in the shortest possible time and not four years later," Lim said when met in Dewan Sri Pinang today.
Liang is suing Lim in his personal capacity over a statement the CM made over the sale of reclaimed land in Penang by the BN Penang government.
Gerakan has denied the claims, and today, Liang explained that the suit is filed four years later as Lim continued to repeat "such lies" in several media.
This is despite Gerakan consistently trying to explain the real situation to the people, said Liang.
At a press conference outside the court house this morning, Baljit said that Liang is suing the CM on behalf of the party, and Koh will be a witness at the trial.
Can one defame a government?
Continuing his tirade, Lim said he will be consulting his lawyers on whether it is possible for a previous state government to sue for defamation.
"Defamation is defaming an individual not a government. I can sue you as an individual for defamation but an organisation cannot sue you for defamation as this is a personal action, not a general action against an organisation or state government," Lim said.
"So generally, you do not see a state government suing opposition leaders, for example, Umno leaders for making false statements against us because that is now allowed under defamatory laws," Lim added.
"So governments cannot sue but I can sue. If you say I am a murderer, I can sue you.
"But if you say the government is a murderer, the government cannot sue. You can ask to show proof, that is all," he said.
"You can file a police report for criminal defamation, but not in civil court."
Lim said if the action is permitted then it is a personal action.
"We will be then filing a lot of defamation suits against those Umno or Gerakan leaders who lie about us," he quipped. - Mkini