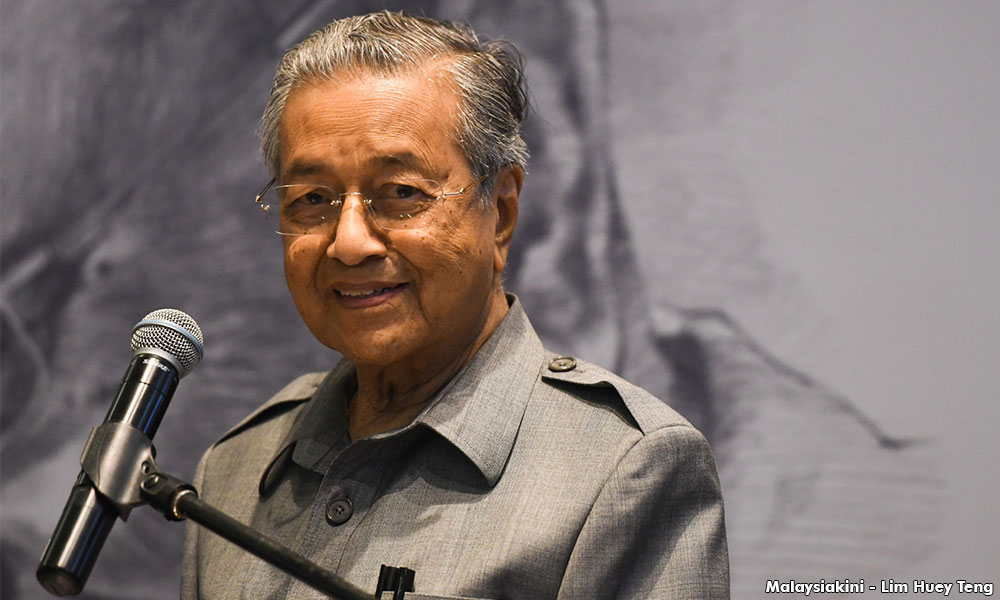 In insisting that Pakatan Harapan is not controlled by DAP, Harapan chairperson Dr Mahathir Mohamad has pointed out how the coalition has three Malay-majority parties.
He was responding to Prime Minister Najib Abdul Razak who, in his keynote address at InvestMalaysia 2017 yesterday, said that Harapan was being controlled by DAP.
"Harapan has three parties led by Malays and they are the majority, the DAP is not the majority.
"Parti Amanah Negara and PKR have more people's representatives than DAP.
"If they are stupid they will choose DAP but they are not stupid like Najib's people, who do not know about the democratic system," Mahathir said in a press conference at Parti Pribumi Bersatu Malaysia's headquarters today.
The prime minister yesterday claimed that the DAP, which has the most number of seats among its allies, is the dominant force in the Pakatan Harapan coalition.
After Harapan announced its leadership line-up, Communications and Multimedia Minister Salleh Said Keruak questioned why the top Harapan leadership consisted of leaders from Bersatu, Amanah and PKR despite the DAP having the most number of parliamentary seats.
Meanwhile, Mahathir announced that Bersatu will be celebrating its first anniversary on Sept 8 in Johor.
"We hope that we can have a big gathering even though Najib restricts financial support for our party that it makes it difficult to gather our members from all over the country.
"But I believe we can have a big gathering (on that day)," he said. - Mkini