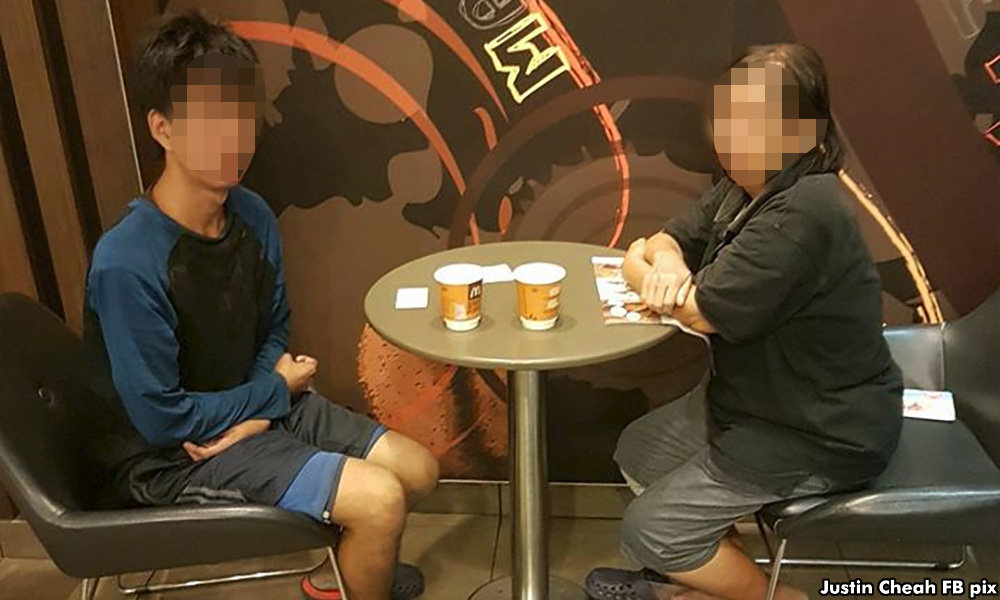 A mother-son duo was forced to live at McDonald's branch at Petaling Jaya after failing to pay rent.
Justin Cheah, project director at Kechara Soup Kitchen Society, found them at the fast-food restaurant located near the CurveNX building, near The Curve shopping mall, after receiving a call from a volunteer in the wee hours of Sunday morning.
He said he offered to accommodate Madam Mah, 61, and Wong, 23, at a hotel room in Imbi, Kuala Lumpur, for the night after learning they were jobless and living on the streets.
Cheah said the duo had been living at the fast-food branch for a year.
However, the duo left the hotel room the next morning, prompting Cheah to scout the streets of Kuala Lumpur for them as he found job offers and accommodation for them.
Mah told Cheah she became homeless after she lost her job as a cleaner over a year ago, and was no longer able to pay for her room rent.
"She lost her husband some time ago and had to bring up her son on her own.
"They tried looking for jobs but got turned away because of their appearance," he said when contacted by Malaysiakini.
According to Cheah, her son seemed "slow" and lacked self-confidence.
He said the two are usually found sitting in the restaurant and he was told they spend the nights there, too.
B Kasthuri, 30, a cashier at the branch, recalled seeing them many times.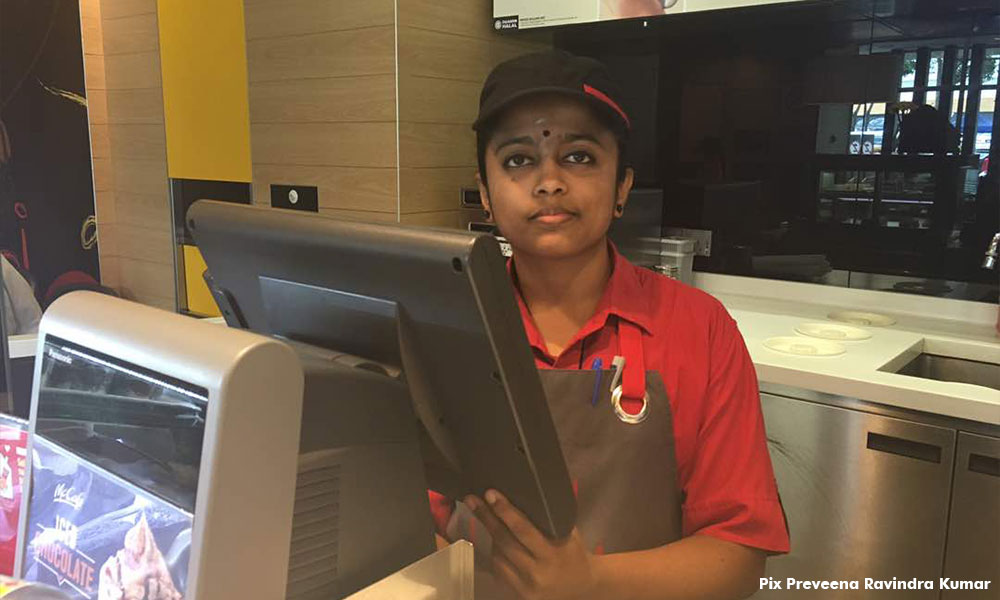 "Sometimes I see them. But I don't think they have been here for over a year," Kasthuri (
photo
) said.
Another staffer, who only wanted to be identified as Punitha, said that the branch manager allows homeless people to sleep inside the premises.
"Sometimes at night they will come and sleep inside. Usually, I see them (homeless people) when I stay late."
Cheah said he checked Mah and Wong into a hotel in Imbi and provided new sets of clothing and toiletries courtesy of Kechara.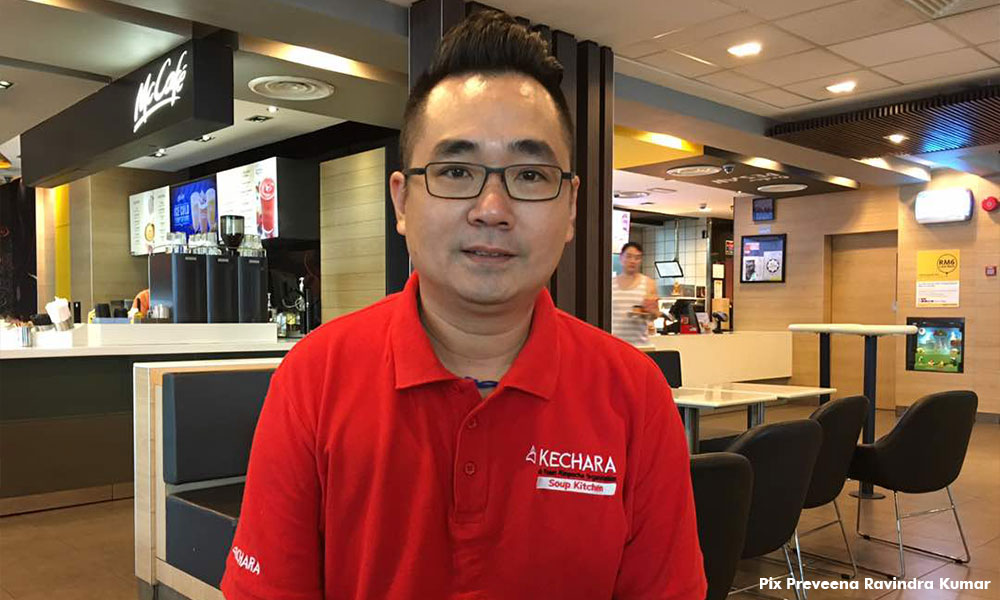 "I could see from their eyes that the mother and son were thankful as they finally had a decent bed to sleep on," Cheah (
photo
) said in a Facebook post, which has since gone viral.
In a follow-up post, however, Cheah revealed the duo had left the hotel without a trace.
"The man at the reception desk mentioned that the last time he saw them was in the morning when they were heading out for breakfast.
"They left without bringing the room key along, indicating their intention not to return.
"They also left without bringing along the bag of clothes and toiletries I gave them," he said.
Cheah expressed concern over their well-being.
"There could be psychological (problems) for the two of them.
"There could be other underlying (family) issues to this mother-son duo," he said.
Cheah believes their extended family and relations may not want to be associated with them because they are homeless. - Mkini