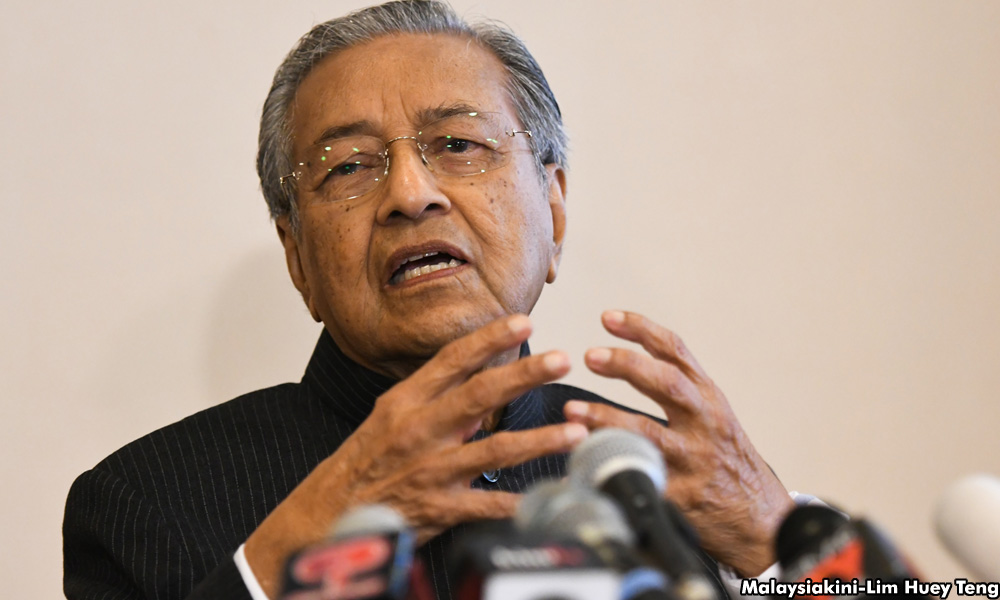 One thing that Pakatan Harapan chairperson Dr Mahathir Mohamad wants to tell voters is this - that there is no way the government would know who they voted for.
In a press conference at Parti Pribumi Bersatu Malaysia's headquarters today, Mahathir said the party believed that the government would intimidate the people in such a way as though it would know who voters would be voting for.
"As such, maybe many will be afraid if they don't vote for the government. Actually, the government will not know who voted for whom.
"That's why we want to tell all voters, not to be afraid to vote - the government won't know which party you voted for," he insisted.
And this is the same for uniformed personnel. Although they will be early voters, Mahathir said they should not be afraid that their voting preference would be known and that the government would take action against them.
He also pointed out that there was a high chance that the BN government would lose in the upcoming general election and as such, would not be able to take any action.
"To ensure that they (BN) lose, voters must vote for Harapan. If many people vote for Harapan and we win, we won't know who voted for us or not.
"For security purposes, it is important that voters make a decision to topple the BN government," he said.
Asked whether he knew of voters' choices in elections during his time as premier, Mahathir said he was not in the know.
He, however, admitted that there were ways employed by uniformed bodies to determine this.
"I didn't know back then and many of my enemies got positions, many became ministers," he pointed out.
Mahathir, meanwhile, expressed concern that representatives from the various uniformed bodies will be sent to monitor the voting process of uniformed personnel.
"We are worried that certain bodies will send fierce, high-ranking officers to intimidate the other officers," he said. - Mkini