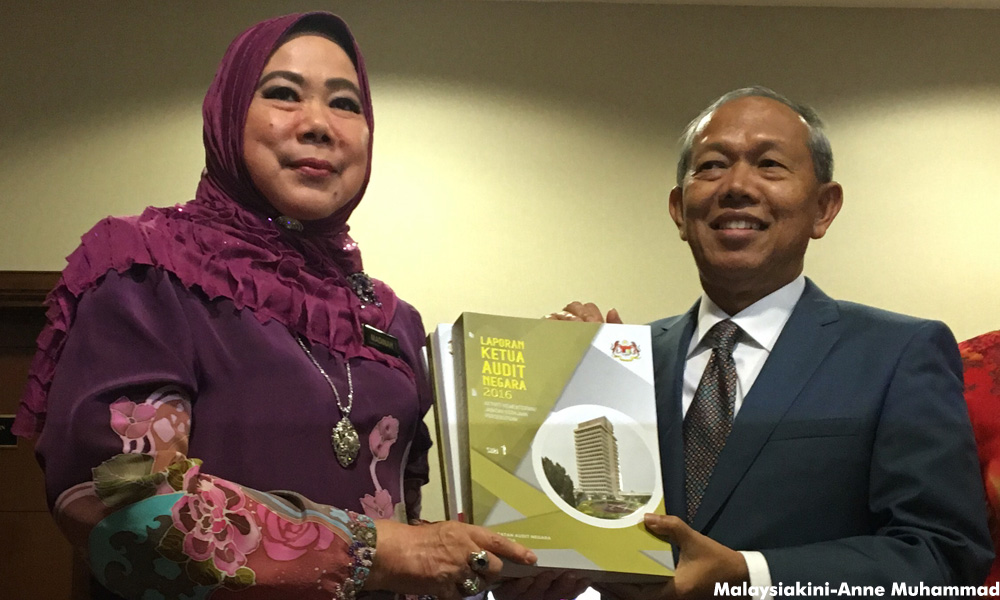 The National Audit Department and Public Accounts Committee (PAC) have no plans to re-open their investigations into the 1MDB scandal.
This was disclosed by auditor-general Madinah Mohamad and PAC chairperson Hasan Arifin during a joint a press conference in Parliament today.
However, Madinah said the department would reopen the case if requested by Putrajaya.
"On 1MDB, we will wait for instructions from the government," she reportedly added.
Whereas, Hasan said the PAC had already tabled its findings to parliament.
"This (the findings) has been tabled in Parliament, so it is up to the government to take action. PAC will not open another investigation," he said.
The pair was asked to comment on whether investigations would be re-opened following the latest 1MDB-related suit filed by the United States Department of Justice (DOJ).
The PAC had completed its probe into 1MDB in April last year and, among others, it found a lack of proof that millions of ringgit in payments from 1MDB had made it to the accounts of Abu Dhabi's Aabar.
PAC deputy chairperson Tan Seng Giaw had said at the time that, based on the committee's findings, Prime Minister Najib Abdul Razak was not directly involved in 1MDB.
Last week, Dewan Rakyat Speaker Pandikar Amin Mulia said the PAC could reopen the investigation if it wanted to.
In March 2016, the audit report on 1MDB was completed, but the document has been classified under the Official Secrets Act (OSA).
The opposition has repeatedly urged the government to make the report public.- Mkini