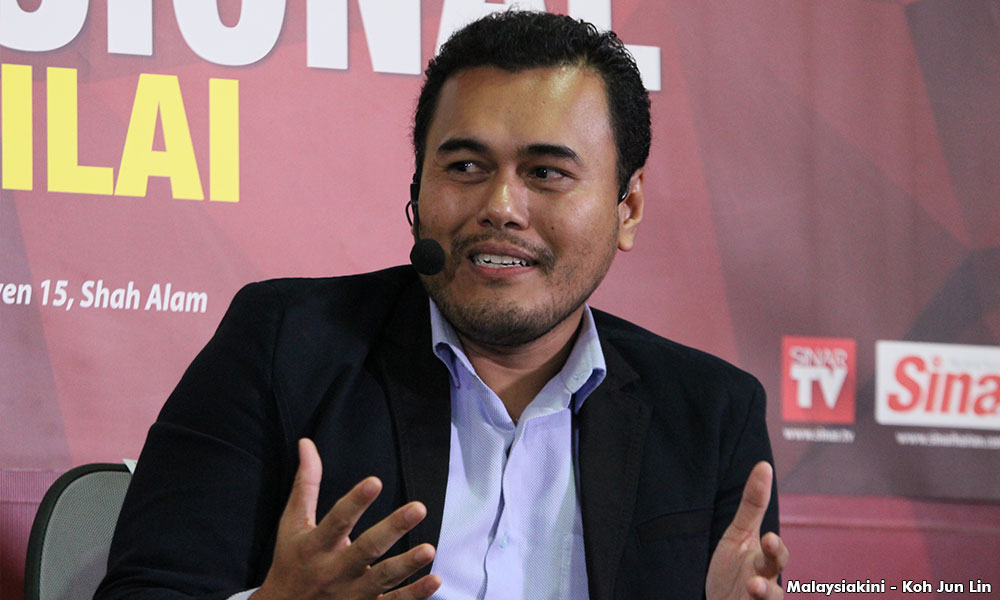 Although PAS aspires to be the kingmaker in the next general election, a panel of analysts today said the party would only be able to spoil votes for Pakatan Harapan.
Universiti Utara Malaysia professor Mohd Azizuddin Mohd Sani said the Malaysian political scene has become a two-coalition system, and it would be hard for any third parties to make inroads.
"The reality is that there won't be a hung Parliament in a two-coalition system because there are only two choices.
"In Western countries, where there is a two-party system, they may not get 50 percent (of the parliamentary seats) and a kingmaker is a party in the third place. In Malaysia's two-coalition system, it is impossible.
"So if PAS becomes the third bloc, it would only become irrelevant," he told a forum hosted by Sinar Harian at its headquarters in Shah Alam today.
Meanwhile, fellow panellist Wan Saiful Wan Jan said PAS would need to side with either Pakatan or BN in order to thrive.
As it stands, PAS stands to lose constituencies that it won through non-Malay support, particularly those in Johor and Selangor, while Amanah poses a serious challenge in its home base in Kelantan and Terengganu.
However, it would be a mistake to analyse PAS with the same standards as other political parties, he said, as winning elections is of secondary importance to PAS. The Islamist party is more interested in upholding its interpretation of Islam even if it means losing elections, he said.
He said BN appears to have understood this better than its former partners in the now-defunct Pakatan Rakyat coalition.
"So in the (current) framework of Pakatan Harapan versus BN, PAS would become a spoiler because it is a third party. Where there are three-corner fights, Umno is almost guaranteed to win.
"BN and Umno are clever. They understand PAS better than Pakatan Harapan, so they would encourage PAS to be a third party. If I were in Umno, I would use the exact same strategy, because I understand PAS.
"PAS has no issues with this. It would contest, and it doesn't matter whether it wins or loses," said the Institute for Democracy and Economic Affairs (Ideas) CEO, who is also a PAS member.
To a question from the moderator, Wan Saiful said a more politically savvy strategist in PAS may persuade PAS to align with either BN or Harapan to improve its chances at the ballot box. However, there are no signs that this is happening.
"So I think we will be seeing three-corner fights in many seats (in the next election)," he said.
He also pointed out that BN does not need PAS to join it in order for this to work, only that PAS remains outside the Harapan coalition. -Mkini