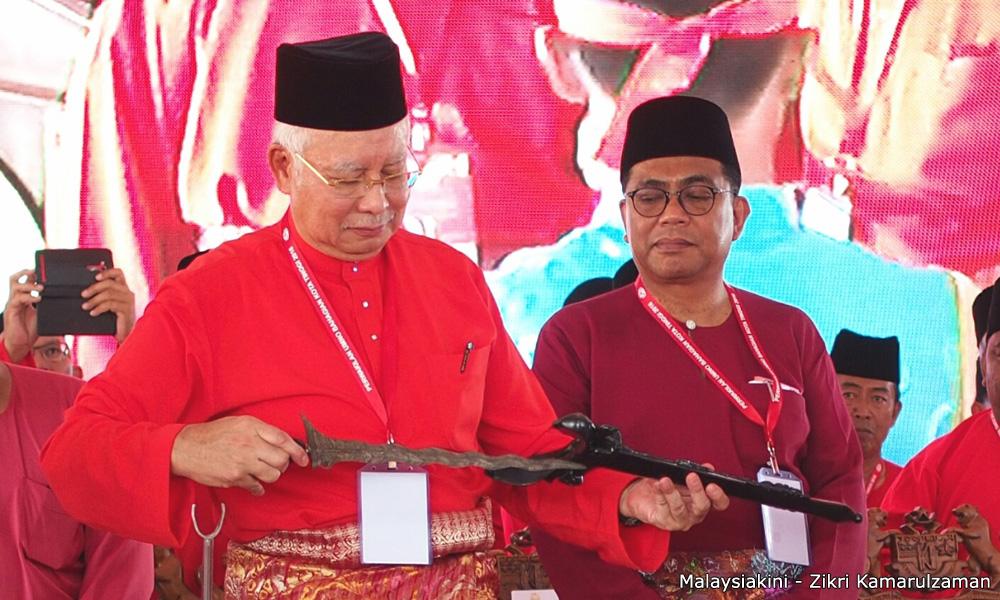 MP SPEAKS
| Since the grand reconciliation between Anwar Ibrahim and Dr Mahathir Mohamad through the formalisation of Pakatan Harapan's leadership structure on 14th July, there has been a surge of support for Harapan.
Prime Minister Najib Abdul Razak and Umno national leadership are visibly jittery, as they keep on making one gaffe after another. The latest being Deputy Prime Minister Ahmad Zahid Hamidi's "great expose" of Mahathir's Indian ancestry, a very lowbrow racist attempt to ridicule the former Umno President. Barely a fortnight ago, Najib promised to study the possibility of recognising Indian Muslims as Bumiputera.
How does this situation affect Johor?
Johor, Kedah and Sabah are three states which have the potential of each contributing 10 additional parliamentary seats to bring the federal opposition to power.
The Parliamentary seats in Johor that Barisan Nasional won marginally in the 13th General Election are (in northern Johor) Labis, Segamat, Muar, Ledang, Sekijang, (in southern Johor) Pasir Gudang, Tebrau, Pulai, and Johor Baru. Harapan should be able to win Pagoh too.
If the swing is reasonably strong, Ayer Hitam, Simpang Renggam and Tanjong Piai may fall as well.
That BN may lose in Johor, hence Putrajaya, was acknowledged by Khaled Nordin, Johor Menteri Besar during the Johor BN convention on Saturday.
Malaysiakini reported that "While Johor has traditionally been known as a BN stronghold and the birthplace of Umno, Khaled cautioned that they can no longer be swayed by the nostalgia that BN will continue to rule, just because their rivals have no experience in governing."
Khaled was quoted as saying: "That kind of mindset must be changed. Believe me, we will be facing the 'toughest war'. Not just a battle."
Yet, on the same weekend, MCA Deputy President and MP for Ayer Hitam Wee Ka Siong was very confident to say that it is almost impossible for BN to fall in Johor. He even accused Johor DAP of drumming up the possibility of a change of government in Johor and Putrajaya merely to dupe voters.
Wee should check with Khaled to ensure that he gets the script right. It just shows how pathetic MCA has become, that it can't even acknowledge the reality on the ground that a change of government is a realistic possibility.
What is unfortunate is that when he is in a panic mode, Khaled falls back to Najib's outdated racial script. Instead of acknowledging the rise of angry Malay voters, he keeps referring to DAP as the dominant "Chinese" force in Johor in the hope to instil fear among Malay voters.
When he gets panicked, Khaled suddenly forgets about Bangsa Johor – the unifying platform of Johoreans regardless of race and religion. He prefers Najib's racial game. What a pity.
Najib's original three-pronged tactic was (1) jailing Anwar Ibrahim to deprive the opposition of a prominent Malay unifying leader accepted by all Malaysians, (2) luring PAS into becoming BN's de facto partner, and (3) accusing the opposition of being DAP- and Chinese-dominated.
Unfortunately for Najib and his cohorts, the grand reconciliation of Anwar-Mahathir on 14th July ruined their plan. The script is outdated and irrelevant.
Now the simple logic is this - if Umno falls in the next election, its seats would be won by Malay leaders of Harapan.
With Johor as a national frontline state for Harapan, Malay leaders of stature such as Parti Pribumi Bersatu Malaysia President Muhyiddin Yassin and Parti Amanah Negara Deputy President Salahuddin Ayub at the forefront campaigning for a change of government in Johor, Khaled's racial fear tactics won't go very far. Johoreans are already comfortable with the idea of a multiracial Bangsa Johor.
For a new government to be installed in Nusajaya, and Putrajaya as well, Harapan will be the torch-bearer for the unifying spirit of Bangsa Johor, and not a divisive racial campaign that Khaled is now attempting to frame.
---
LIEW CHIN TONG is Kluang MP and DAP national political education director. - Mkini