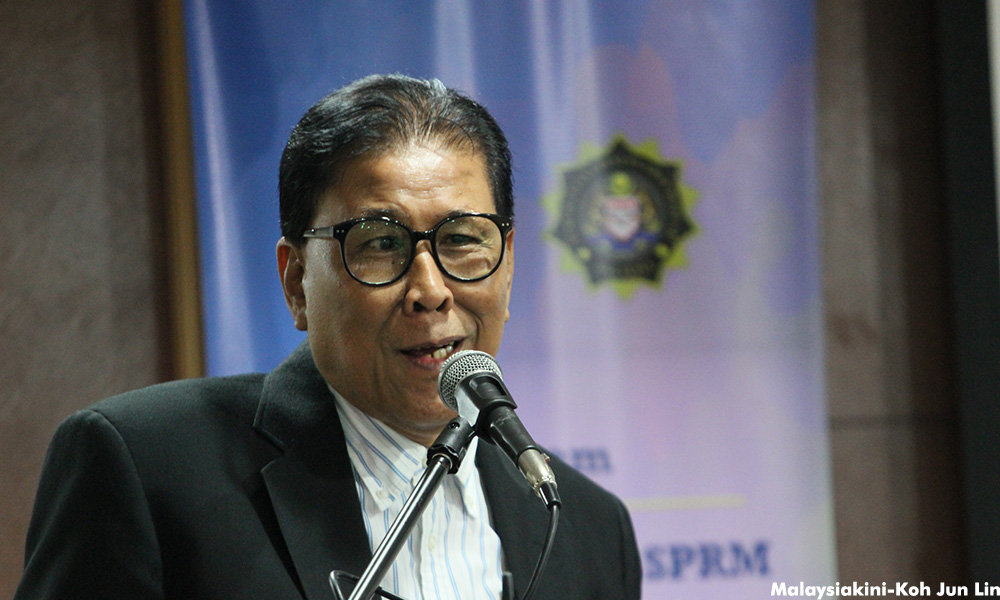 The Royal Commission of Inquiry (RCI) to investigate the 1MDB scandal should be a priority before establishing the Integrity and Governance Unit at government linked companies (GLC), said Malay rights pressure group Perkasa.
It said it is reiterating the call for an RCI on 1MDB to ensure the unit announced yesterday by the prime minister will not just be a political propaganda.
Perkasa vice-president Ruhanie Ahmad said the government must show seriousness on 1MDB after it established an RCI to probe the foreign exchange scandal which happened during now Pakatan Harapan chairperson Dr Mahathir Mohamad's tenure as prime minister.
The former Parit Sulong MP said much of public focus is on 1MDB and not the decades-old forex scandal, which "has already been buried in history a long time ago".
"The cold attitude of the government towards the 1MDB issue represents the true position of the government in dealing with the current economic security issue in Malaysia," he said in a statement today.
The government had on July 18 announced the establishment of an RCI on the 1990s forex scandal, with Petronas chairperson Mohd Sidek Hassan as chairperson. The RCI will need to complete its report three months after its establishment.
Yesterday, Prime Minister Najib Abdul Razak announced the Integrity and Governance unit to be placed under the supervision of the Malaysian Anti-Corruption Commission (MACC).
The prime minister said the unit was formed in response to the business community's call for improvement in integrity.
Ruhanie said Perkasa was among the first to urge for an RCI to probe the 1MDB issue and it will continue to do so in the interest of the nation.
"Perkasa feels that a sincere and rational government would prioritise its people and not take bad decisions which prioritise the elite," said the NGO's economy and national agenda bureau chief.
He also urged the government to demonstrate more concern over issues important to the public like the cost of living.
"Stop targeting (improvement) in foreign investment statistics, gross domestic product or reaching high-income status.
"Instead, tackle bread and butter issues of the ordinary people who are the backbone of the nation and should be the compass of the Malaysian government.
"Be wary and remember that the majority of people today value honesty and they can wisely weigh if one is genuine or fake," he said. - Mkini