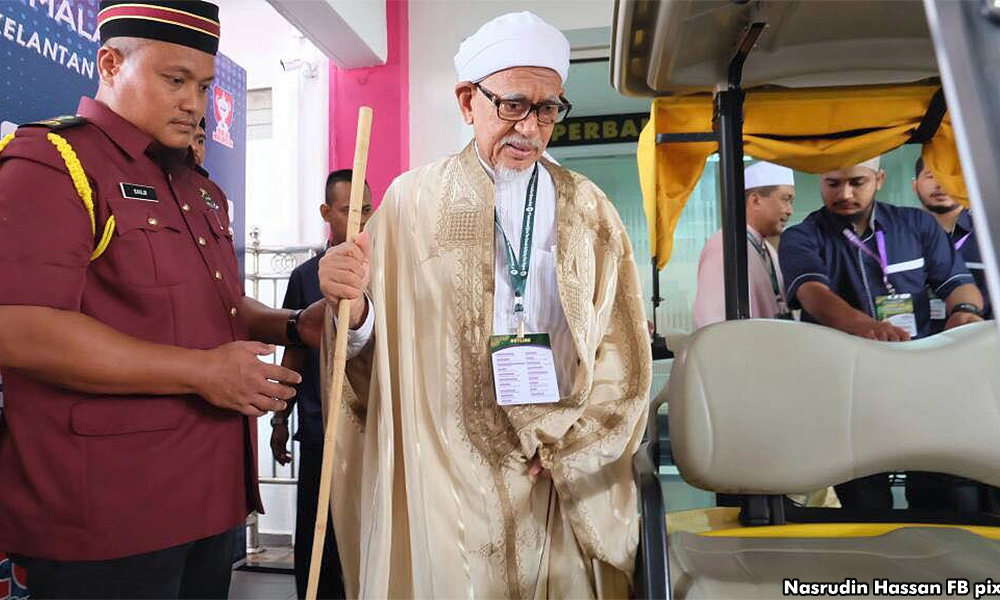 PAS president Abdul Hadi Awang has been advised by his doctors to rest for two months, said party secretary-general Takiyuddin Hassan.
This comes after Hadi, who is also Marang MP, underwent a three-hour surgery about two months ago to replace a leaking heart valve at the National Heart Institute (IJN) in Kuala Lumpur.
"He (Hadi) is now in treatment but whenever he feels okay, he can come to the Parliament.
"His health is already okay, but he has been advised by the doctors to take a long rest, about two months," Takiyuddin told reporters at Parliament today.
He was responding to questions from the press about Hadi's health.
Meanwhile, when asked whether the amendments to Syariah Court (Criminal Jurisdiction) Act 1965, also known as Act 355, will be debated in this parliamentary session, the Kota Baru MP merely said: "If back then we could make it on time, then this time should be the same."
Last April 6, the private member's bill brought by Hadi to amend Act 355 was finally
tabled
in the Dewan Rakyat.
However, the motion was ended after the supporting speech was read out. - Mkini