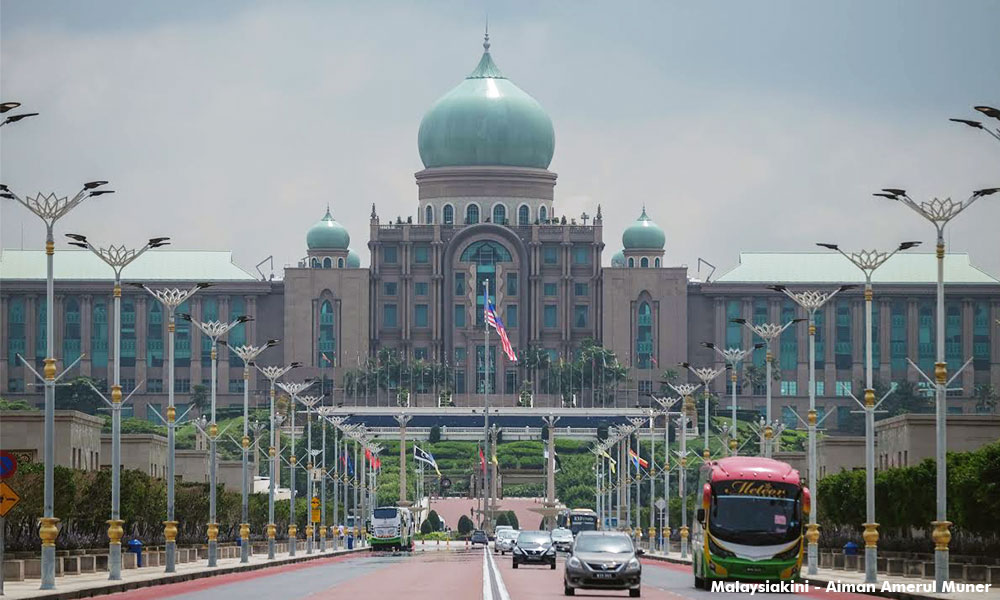 Last week, newly-minted Sabah Pakatan Harapan chairperson Christina Liew proudly declared that a second deputy prime minister's post will be created for Sabah and Sarawak if Harapan wins the forthcoming 14th general election.
Liew (photo) was quoted as saying in the local media that this was agreed to by the national Harapan leadership and that this historic development was an unprecedented recognition for the two Borneo states.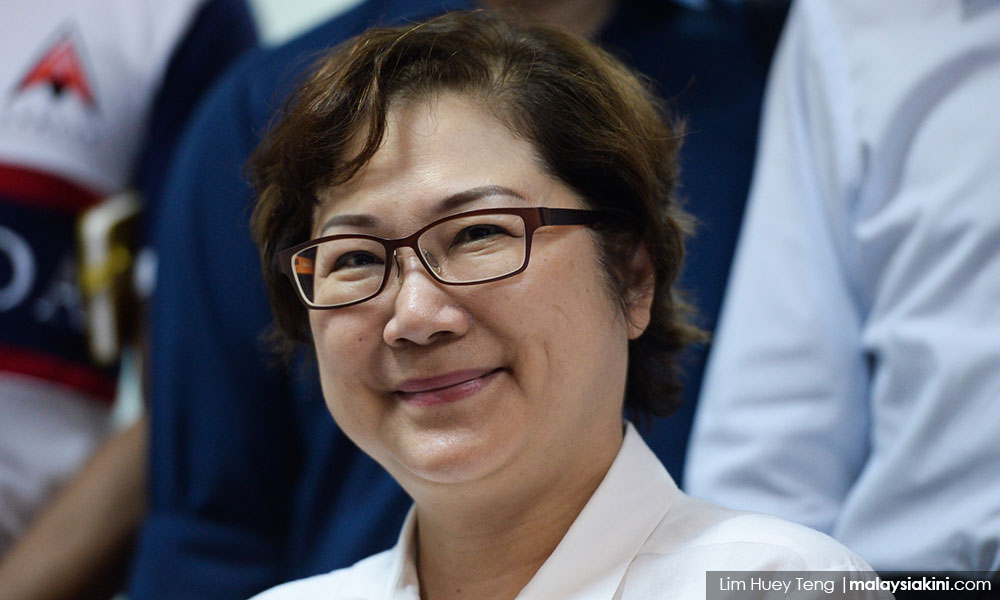 I'm sorry but I do not share Liew's enthusiasm and euphoria over this Harapan offer.
What's the big deal about being a deputy? When you are a deputy prime minister, you are still a deputy. That is being No 2. And what's so great about being No 2?
What's more awkward and embarrassing is that Liew was talking about a second deputy prime minister's post. This means that a Sabahan or a Sarawakian is a mere deputy to the first deputy prime minister, which translates into being a No 2 to the No 2. Are we on the same wavelength so far?
I think even the village idiot knows that a deputy prime minister has no real power. You are just senior in rank to your other cabinet colleagues and get a higher salary. The real power is in the hands of No 1 – the prime minister.
Are the people of Sabah and Sarawak so naïve? Have we not learnt anything from history? Even our own Malaysian history, since Independence, has a lesson or two for us.
Have we forgotten those deputy prime ministers who were involved or allegedly involved in attempts to oust their bosses?
Abdul Razak Hussein against Tunku Abdul Rahman Putra in 1969/1970; Musa Hitam teaming up with Tengku Razaleigh Hamzah against Dr Mahathir Mohamad in 1987; and the Anwar Ibrahim-Mahathir saga in 1998.
These deputies of the past could have good reasons to rebel against their bosses, but whatever they might be, I still believe that it all boils down to ambition and impatience. It is difficult for an ambitious politician to remain a deputy for long. There are not many patient politicians like Ghafar Baba and Abdullah Ahmad Badawi around.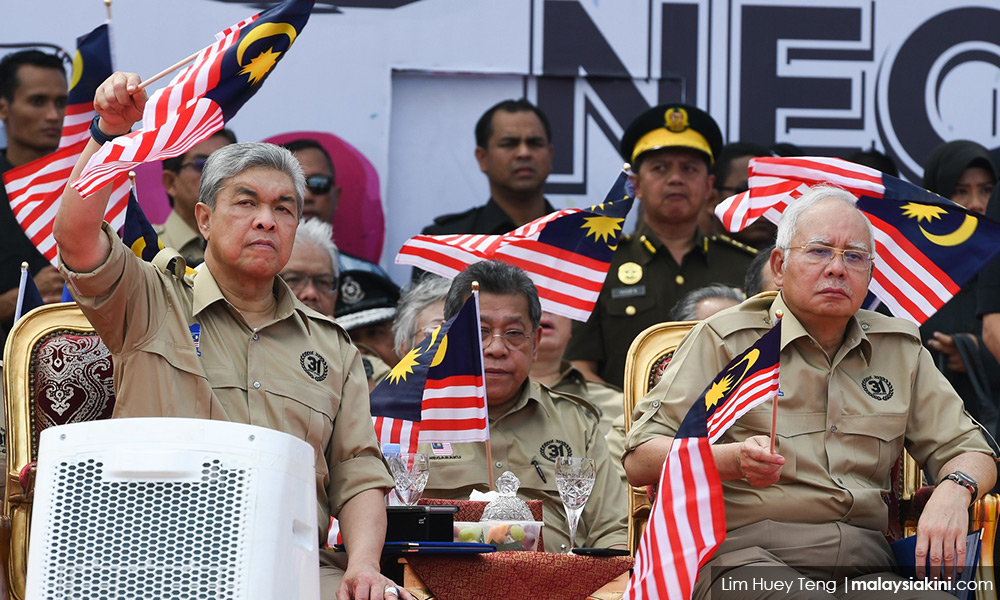 And by the way, what is this recent revelation by Mahathir that Deputy Prime Minister Ahmad Zahid Hamidi had gone to see him to allegedly seek his help to become prime minister? Another case of a deputy who is tired of just being a deputy?
Can you catch my drift now, my fellow Borneans? Those who have been deputy prime ministers are usually an unhappy lot, they want to be the prime minister, to be No 1. So why should we be jumping up and down in glee about a second deputy prime minister's post? Why must Sabah and Sarawak always play second fiddle to Malaya?
If the people of Sabah and Sarawak continue to be warped in such a state of self-denial, they have nobody to blame but themselves if they remain in the backwaters of national development, irrespective of which party comes to power.
If Harapan were to tell the people of Sabah and Sarawak to be patient as securing a second deputy prime minister's post is a giant step forward, this would be my reply:
"We have been patient for more than half a century – 53 years to be precise. How much more patience do you expect?
"Do not treat us like kiddies by telling us that a second deputy prime minister's post is at least something. Being a mere No 2 to the No 2 is no giant step, it is not something to get euphoric over. In fact, it is an insult. It is telling the people of Sabah and Sarawak that they are only good at being the deputy but never the No 1."
What about telling Sabahans and Sarawakians that there is equal opportunity for one of them to be the prime minister of Malaysia one day under a Harapan government? Forget the second deputy prime minister's post.
In fact, there is nothing to prevent a Sarawakian or a Sabahan from becoming the prime minister under the Federal Constitution.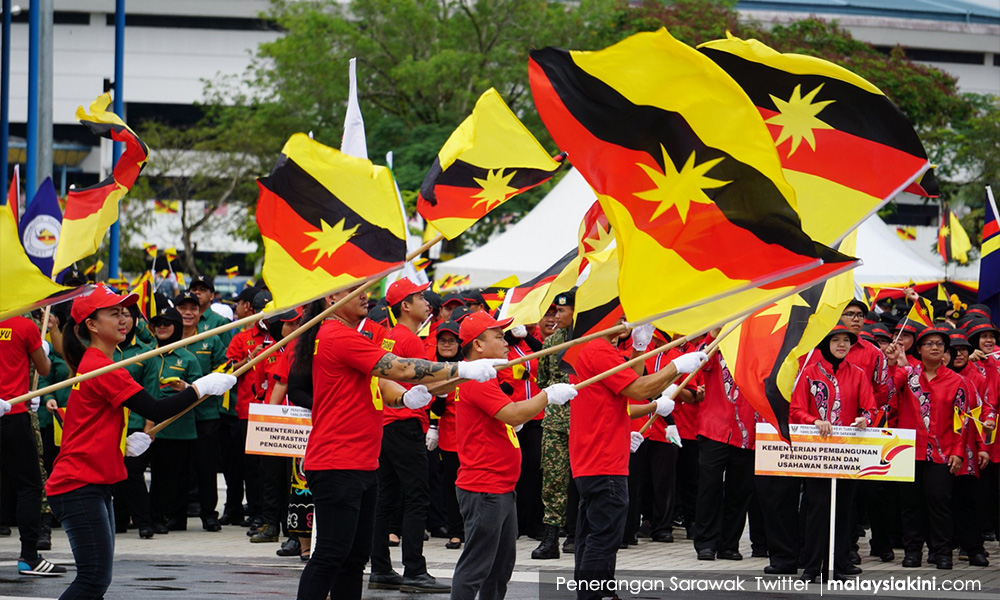 Well, Malayans, you have held the prime minister's job for 53 years. What about giving a Sabahan or a Sarawakian a chance now?
Many of us will still remember how Mahathir rotated the post of Sabah chief minister among BN component parties in the 1990s and early 2000s. Each BN component party leader served as chief minister for a two-year term.
One reason Mahathir provided for this rotation system was that the post of Sabah chief minister was "too powerful" and he wanted to curb corruption in the state.
Well, why not rotate the post of prime minister among Malaya, Sabah and Sarawak? The post of prime minister is even more supreme and the blatant abuse of power that is taking place in the country today is there for all to see.
Harapan has promised a new deal for Sabah and Sarawak and to revisit the Malaysia Agreement 1963, should it attain power after GE14.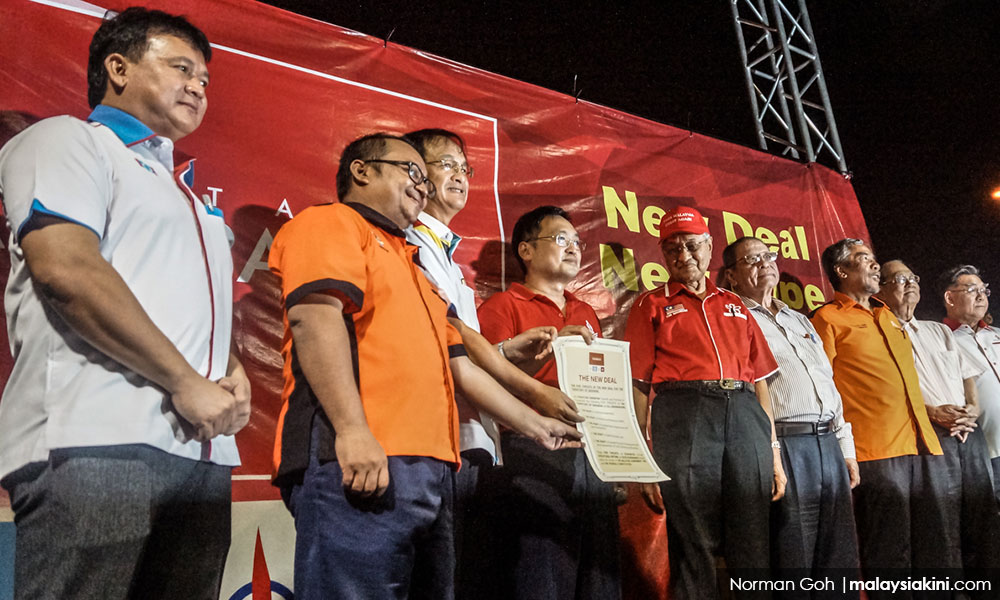 An important part of that deal is to recognise Sabah and Sarawak as equal and separate entities, and not as the 12th and 13th states of Malaysia. Under the new deal, why not rotate the post of prime minister among the three entities?
I have to honestly concede here that I have resigned to the fact that I will never see a Sabahan or a Sarawakian becoming the prime minister of Malaysia in my lifetime.
I cannot imagine Malayans being able to accept a Kadazandusun from Sabah or a Dayak from Sarawak as the prime minister of Malaysia.
So, it's back to square one, whether it's a Barisan Nasional or Harapan government. Racial and religious negativities are too deeply imbedded in our midst.
Sad, isn't it?
---
FRANCIS PAUL SIAH heads the Movement for Change, Sarawak (MoCS) and can be reached at sirsiah@gmail.com.- Mkini