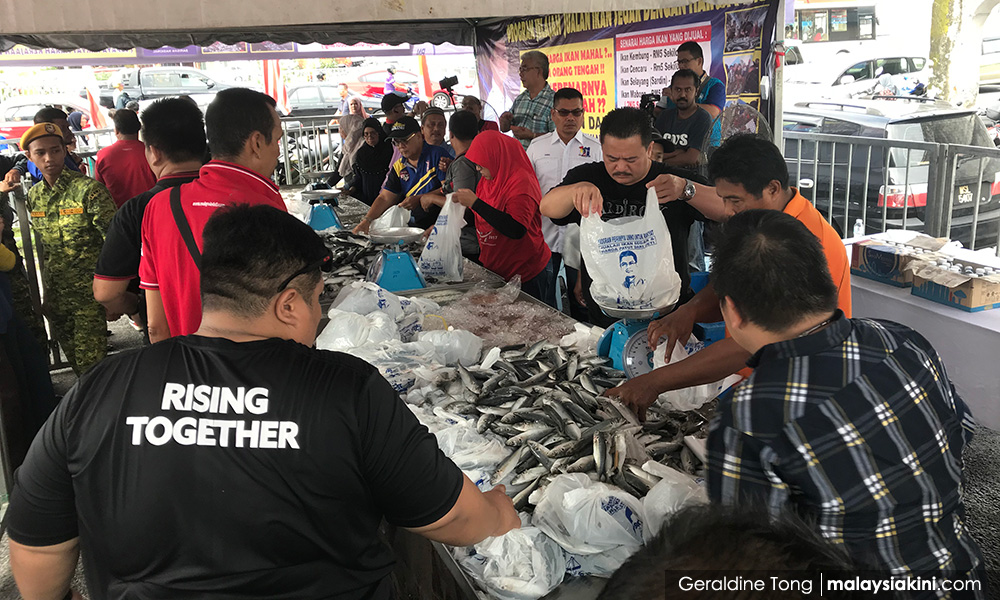 Pro-opposition intermediaries are the reason why the price of fish is so steep now, claims Sungai Besar Umno chief Jamal Md Yunos.
"This increase in the price of fish is caused by the middleman, who I truly believe has political motives.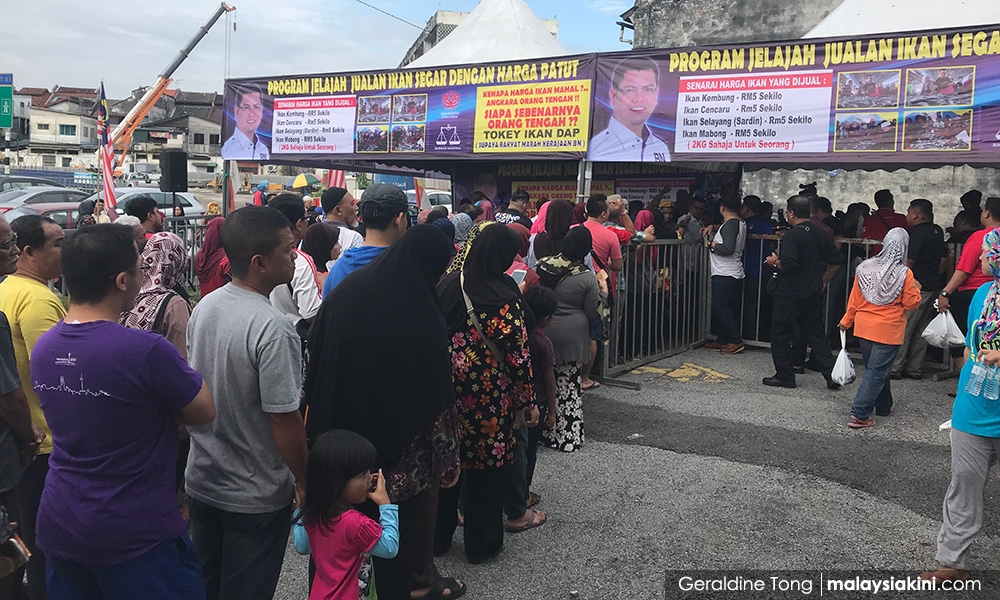 "In a few more months, our country will face a general election and that is why there are certain parties who I believe are from Pakatan Harapan who are using these middlemen to increase the price of fish to a ridiculous price.
"The price increase of fish has been made into political fodder by certain political parties," Jamal said to reporters outside the Umno Ampang headquarters today.
He had organised a program selling four types of fish for RM5 per kilogram there today, which saw long queues prior to the stalls opening at 10am. Each individual was limited to two kilograms of any fish of their choice.
Jamal had prepared five tonnes of fish to be sold at Ampang today and by 10.45am, more than half of his supply was nearly sold out.
Though a banner above the stall read "Who are the middlemen? DAP fish towkays", Jamal denied that it was referring to the political party.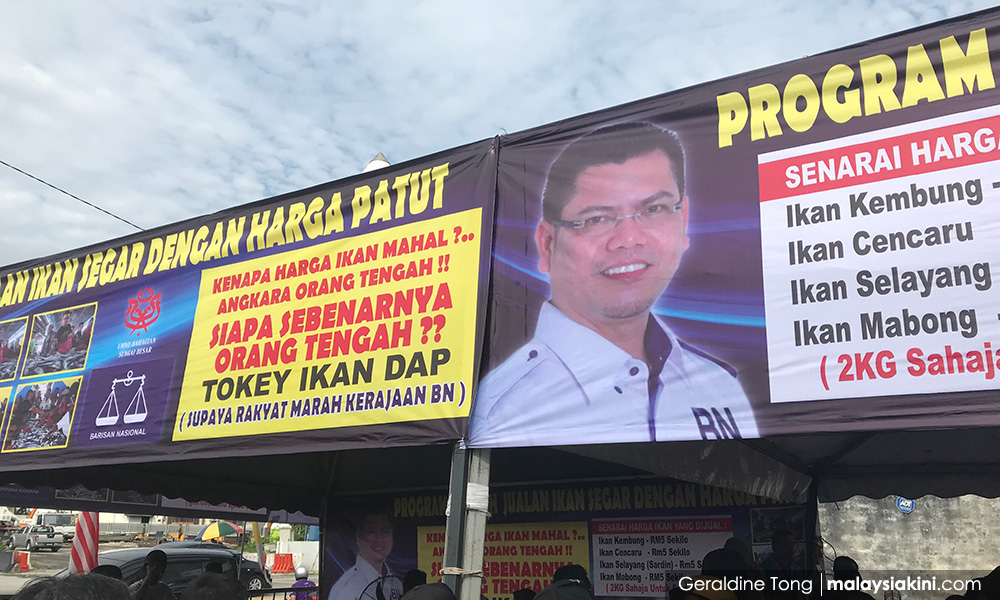 "DAP means 'dapat aiskrim percuma' (Get free ice-cream). I did not mention the DAP party, otherwise they would sue me," he quipped when asked about the banner.
In January this year, Jamal had brought 10 beds to the state secretariat building in Shah Alam with the words "
DAP – Dapat Aiskrim Percuma
" emblazoned on the bedsheets. He also gave out free ice-cream during the stunt.

- Mkini