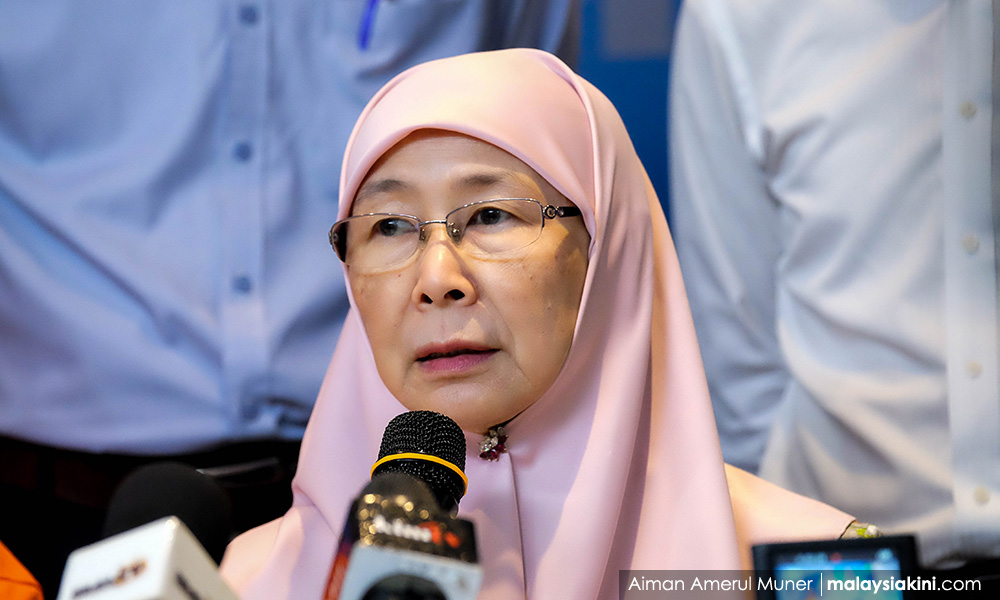 PKR vice-president Tian Chua is innocent, and should not have been charged for refusing to comply with a police order in the first place, said party president Dr Wan Azizah Wan Ismail.
Speaking to reporters outside the Court of Appeal's courtroom this morning, she said Tian Chua told her about his decision to withdraw his appeal yesterday.
"It was a bit of a surprise (to me). He told me yesterday that he was prepared to go to jail," she said.
Wan Azizah dubbed the Batu MP's imprisonment unjust.
"It is actually a tragedy for the law, that is supposed to be used to take care of us, to be used this way to treat political dissent.
"I hope everyone will pray for him," she said.
Meanwhile, Bersih chairperson Maria Chin Abdullah, who was also at the court to offer support for Tian Chua, urged Malaysians to not give up on their rights to vote in the upcoming general election.
"The message to everyone is we have to vote for what is right and true, we should not give up our vote. Only then, we can change the unjust system."
Earlier today, Tian Chua
withdrew his appeal
in the charge brought against him for refusing to comply with a police order to leave the restricted Police Training Centre (Pulapol) in 2012, and in doing so, discharged his counsel N Surendran.
In a strongly worded
speech
, he personally addressed the appellate court and called his initial conviction by the Sessions Court an "absurdity."
The court then maintained his one-month jail sentence given by the High Court in November last year.

- Mkini