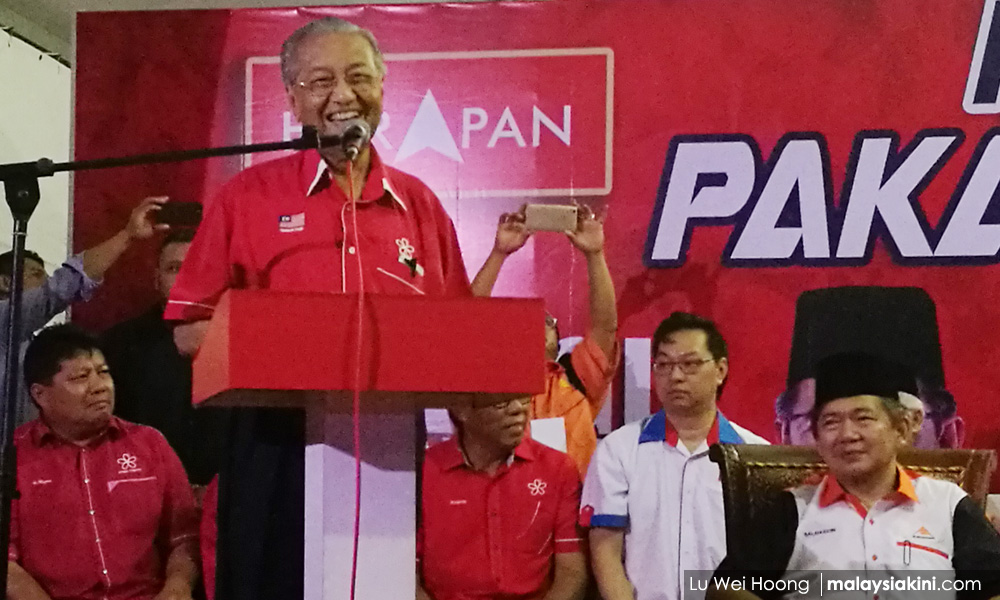 The present crop of Umno leaders are inept and voters should let them "mampus" (die) in the next general election, said Pakatan Harapan chairperson Dr Mahathir Mohamad.
This is because they still blindly believe in Prime Minister Najib Abdul Razak, he said, pointing to a conversation he had with a minister he supposedly did not want to name as an example.
"I met with a minister, I don't want to say his name. I said: 'eh, Shahidan'... Ah, I accidentally said the name... I asked him: 'Shahidan, why do you still follow (Najib) as your leader?'" related Mahathir at a ceramah in Pulai, Johor last night.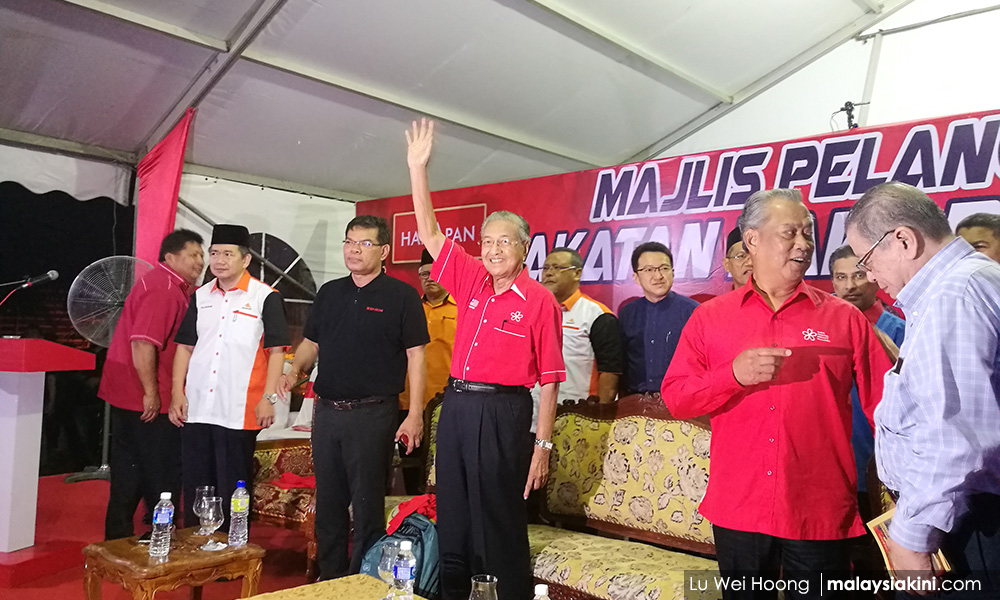 Mahathir was referring to Shahidan Kassim, the former Perlis menteri besar and currently a minister in the Prime Minister's Department.
"Shahidan said, 'No, he did not take anything.' He said the attorney-general, Mohamed Apandi Ali, had said he did not take (money). So he believed what Apandi said.
"You have such leaders who can believe someone who was appointed specifically to save Najib, we know the type of leaders we have now. All closed their eyes, mouth and ears," said Mahathir.
These leaders, who are ministers and deputy ministers, are blind because they have been fed with "dedak" (animal feed), the former prime minister said.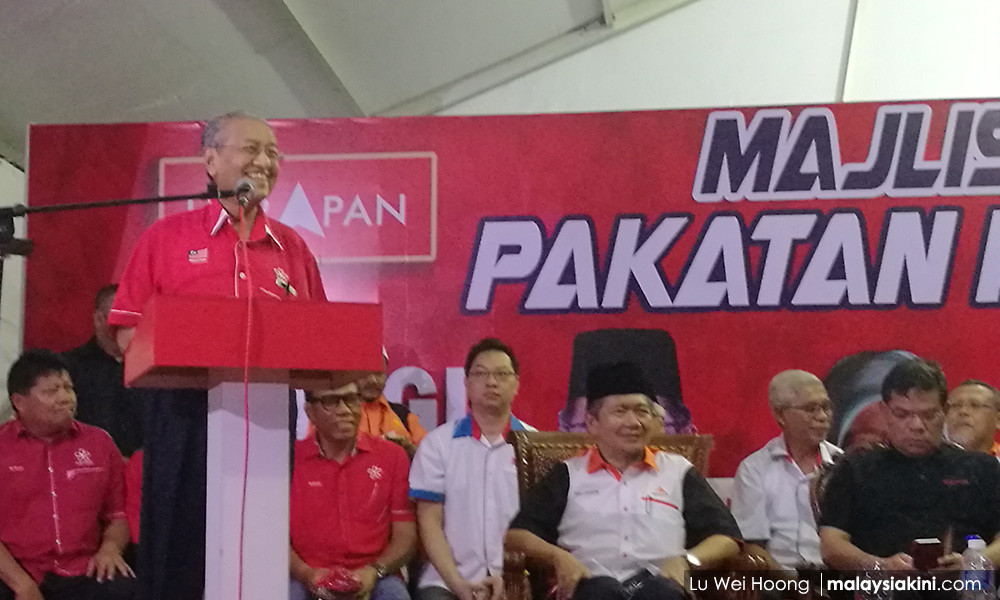 Soon, he said, Najib will also be stuffing "dedak" into their noses.
"When that happens, what will become of them? Mampus (dead), that's what will happen to them.
"Those who love the country and want to save the country, let them die. Do not vote for them. Topple BN, Umno and their leaders, including Najib," he thundered.
Johor has long been known as Umno's stronghold as that is where the party was formed, he said, as a movement to save the country from the British before Malaysia's independence.
Now, he said, Johor is also where they intend to start a movement to save the country from corruption.
"Last time, Johor was Umno's stronghold. Today, we ask that Johor become the stronghold of Pakatan Harapan.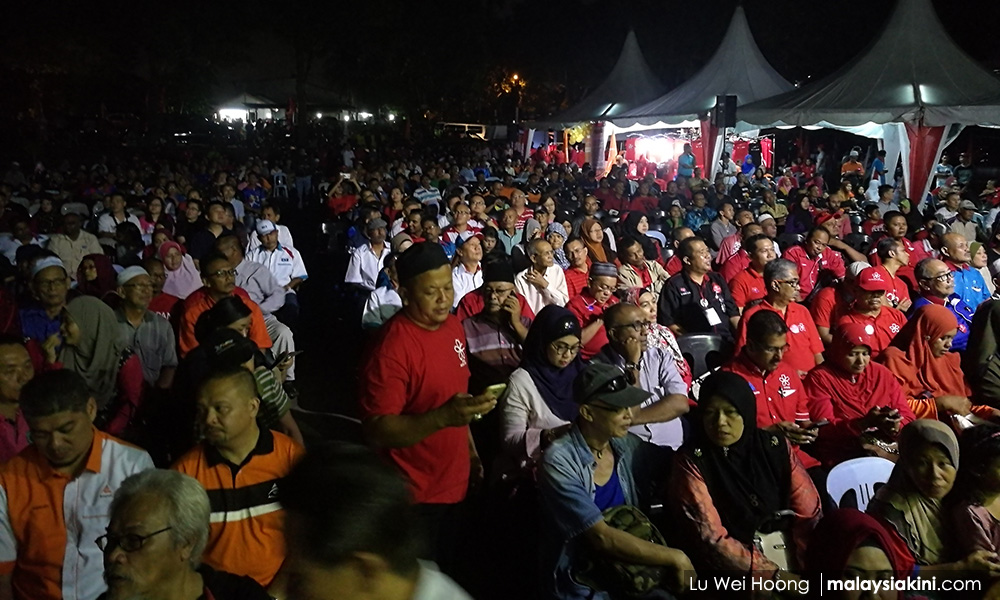 "History will record what is done in Johor by the Johoreans," he said.
Muhyiddin Yassin, who is the Pakatan Harapan Johor chairperson, concurred on the importance of Johor in the next general election, describing it as a "frontline state".
"If Johor falls (to Pakatan Harapan), then BN will fall and we can take over Putrajaya," he said.
Working with former rivals
Meanwhile, Mahathir also sought to allay Malays' fear of DAP and reiterated that he was the one who started the perception of DAP as a "Chinese chauvinist party", but it was only because he was enemies with them then.
When one is enemies with someone, you do not praise them, the 92-year-old said.
"But now that I sit with them, they are not that bad. Boleh tahan lah (Not too bad).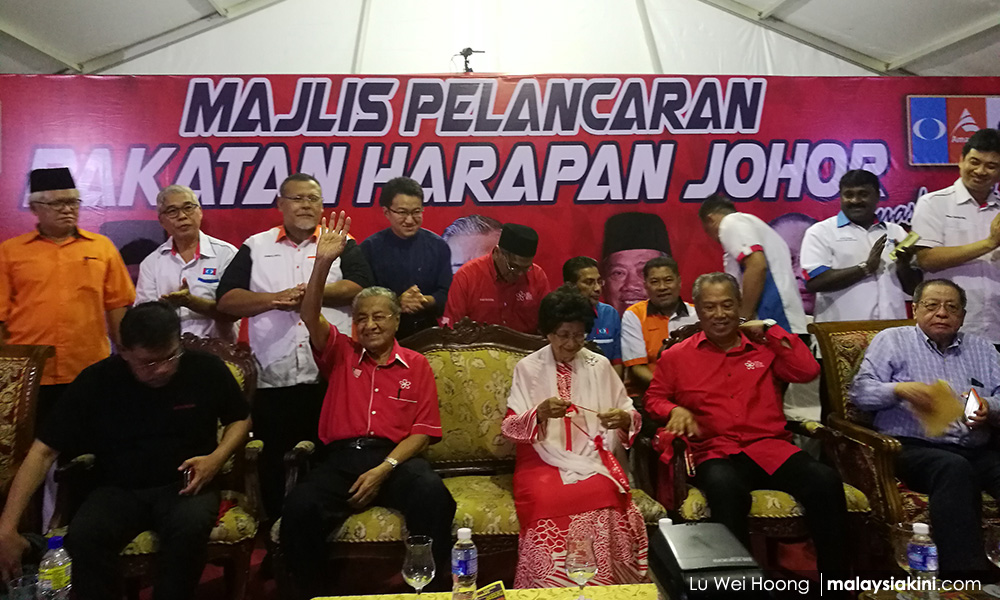 "The image that I created for DAP is not that accurate. It is not true because in DAP they have many races and in their meetings, they have to use the Malay language."
He also addressed fears that Harapan might appoint someone from DAP as prime minister if they were to capture Putrajaya, saying that it is not possible.
DAP has conceded that the Chinese are a minority, he said, and cannot become prime minister.
Moreover, the other three parties in Harapan are led by Malays, so it is not possible for DAP to force Harapan to let someone from DAP become prime minister, he stressed.
"I have worked with (DAP parliamentary leader) Lim Kit Siang a while now and he is not anti-Malay. He fights for his people, just like how I fight for Malays because I am Malay," Mahathir said.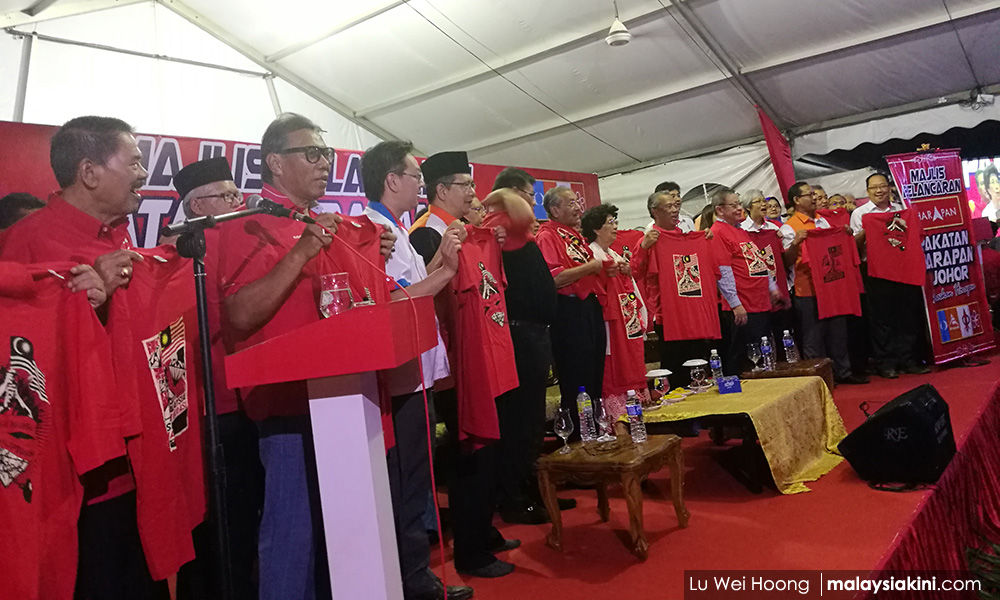 The event was attended by some 3,000 people. The launch of Pakatan Harapan Johor was accompanied by fireworks and the blaring of Parti Pribumi Bersatu Malaysia's (Bersatu) party song.
Pulai, where the event took place, is currently a BN seat held by Deputy Home Minister Nur Jazlan Mohamed, who won with a modest majority of 3,226 during the last general election.- Mkini