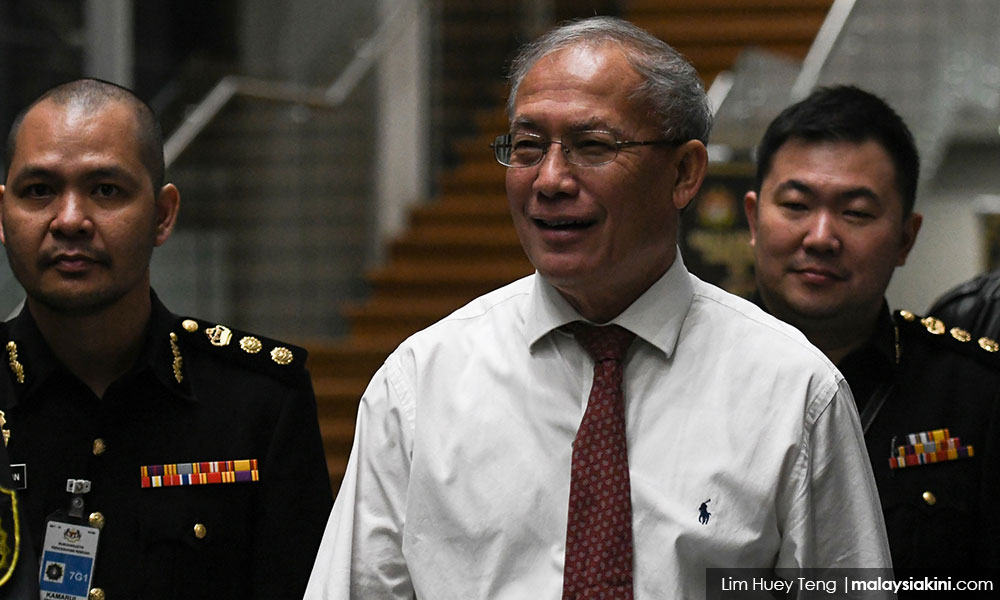 Human Resources Minister Richard Riot Jaem spent about 10 hours at the MACC headquarters in Putrajaya to assist investigations regarding allegations that RM40 million was misappropriated from Skills Development Fund Corp (PTPK) funds.
Riot was seen entering the building at 10am and existed only at about 8pm.
Yesterday, the minister's 61-year-old political secretary was remanded for six days to assist in the investigations into the case, which has also seen four other arrests.
The other suspects are PTPK's chief executive, secretary, assistant financial officer and a director – all of whom allegedly collaborated with the latter to siphon off the allocations over the last two years.
Riot had pledged that his ministry will fully
cooperate
with MACC on the matter, and added that a person is innocent until proven guilty.
When quizzed by reporters, Riot did not have much to say about his experience.
"I came to help their investigations," he said.
Reporter:
Did you hand any documents to them?
Riot:
No. I came empty handed.
Reporter:
Why did it take so long?
Riot:
Biasalah
(That's nothing unsual).

- Mkini