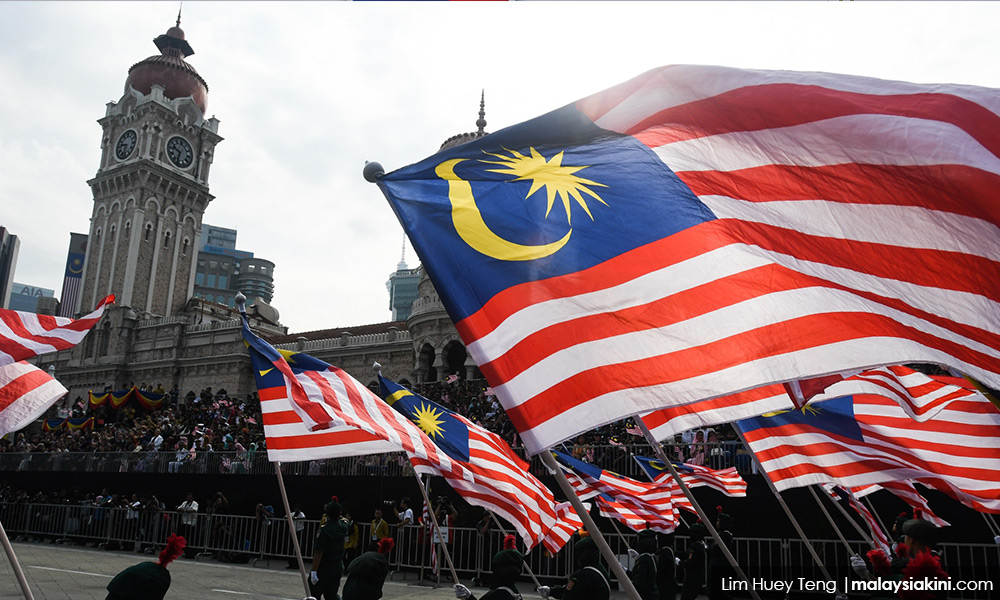 I wish to congratulate Malaysiakini contributor Fa Abdul for very well brought up children who can critically think about what is best for themselves and the country, in response to Zaid Ibrahim's advice to young Muslims in Malaysia to hijrah (migrate) to the UK in order to live a better life as Malaysia has become "a sick Muslim country".
I was taken aback when I read Zaid's views two days ago, and although I did not agree with him and his views would be twisted and exploited to create "political problems" for the DAP, this was the price we have to pay if we believe in freedom of speech and expression - even those which conflict with the party's viewpoint.
I was quite moved by Fa Abdul's
piece
, especially the exchange between the siblings about never giving up, although changing the government is not easy and changing people's mindset is even more difficult.
I do not know whether Zaid made his advice to young Muslims to hijrah "tongue-in-cheek", but Fa Abdul's writing on the exchange with his children gives hope that whatever the adversities and however difficult or impossible the challenges to effect change, change will come inexorably and unrelentingly.
The most dramatic example is the royal announcement that Saudi women will be allowed to drive in Saudi Arabia next June - a baby step, but nonetheless proof of the futility of those who want to put the clock back.
What is needed are people with the stamina and perseverance who will not give up whatever the adversities and challenges to bring about change for the betterment of the human condition wherever in the world.
Today, PKR Batu MP Tian Chua has chosen to go to jail for a month to highlight injustices and oppression in Malaysia.
As Tian Chua highlighted in his speech at the Court of Appeal before withdrawing his appeal, millions of Malaysians long for a better world where there is justice, liberty and fairness, where Malaysians are free to speak up to openly share their thoughts without fear, as guaranteed by the Malaysian Constitution.
Fa Abdul's children and Tian Chua are examples today that despite temporary setbacks, change for the better in Malaysia cannot really be stopped so long as Malaysians are prepared to stand up for their fundamental rights.
Malaysians should not be disheartened and discouraged by the recent upsurge of racial and religious issues whether over beer, shorts, laundrettes and alleged Christianisation.
While the Cabinet should heed the warning of Suhakam chairperson Razali Ismail of the "drift towards religious extremism" in the country, all moderate and patriotic Malaysians, regardless of race, religion, culture, region or even politics, must come together to save Malaysia from kleptocracy and build a harmonious, tolerant, moderate and modern nation which is just, democratic, progressive and prosperous.- Mkini