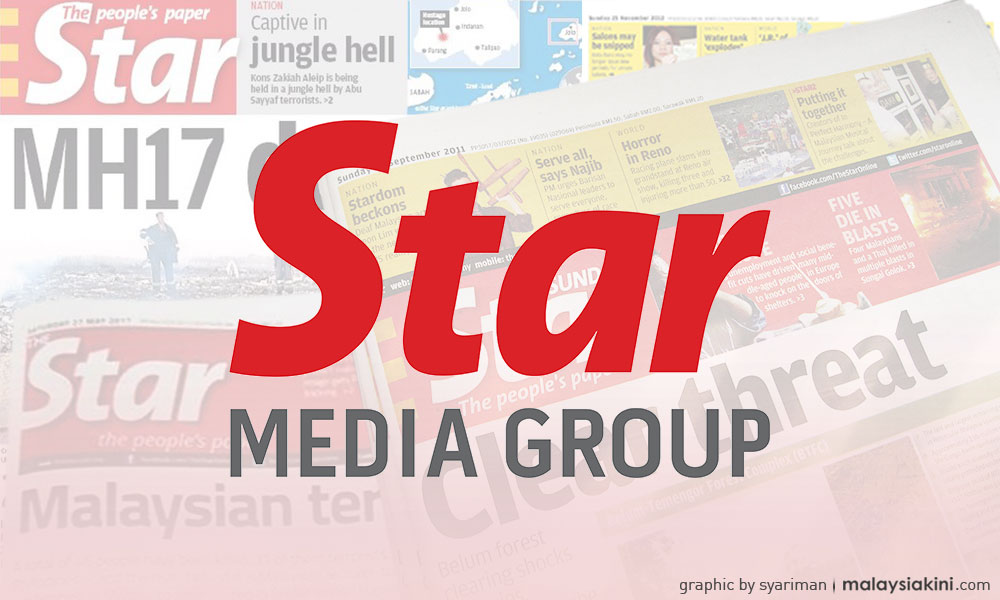 The Star Media Group is looking to cut some 200 jobs through a mutual separation scheme.
Nikkei Markets reported that an internal memo from the group said the separation scheme and early retirement option came amid challenges in making profits.
"While we continue to strive to maintain pole position in the industry, more needs to be done to rationalize our business pillars, one of which is in the area of manpower.
"We need to review our human resources needs with a view of transforming ourselves into a lean organization that would be ready to meet the increasing business challenges," Nikkei reported the memo as stating.
The memo was reportedly dated Tuesday and signed by Star Media chief executive Wong Chun Wai.
Star Media publishes English daily The Star, which has been seeing a declining overall subscription.
While its e-paper subscriptions have gone up to 113,241 for the July-December 2016 period, up from 110,883 readers in January-June 2016, the combined subscription in the same period has declined to 334,213 from 359,442.- Mkini