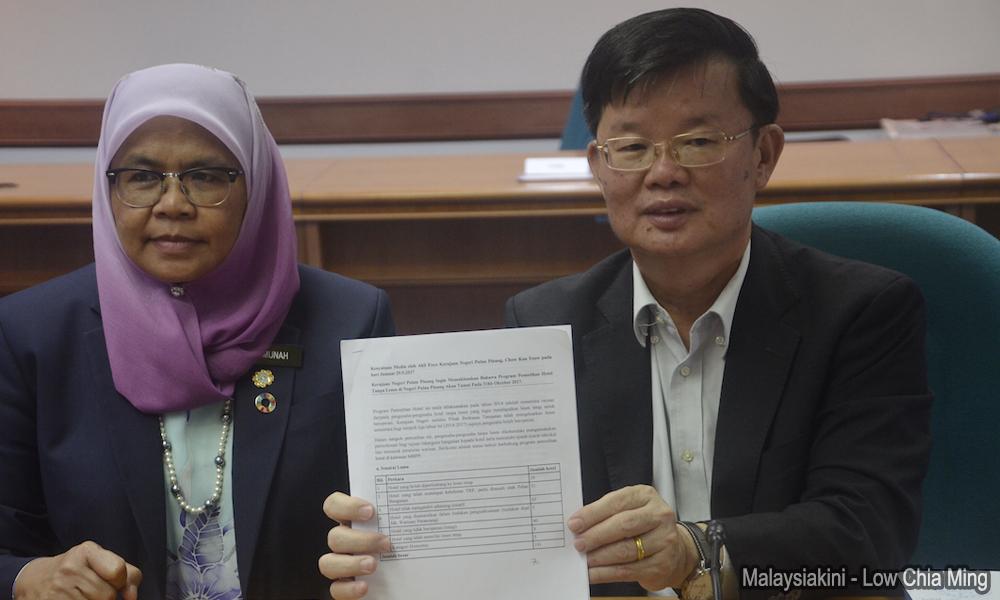 Penang will start closing down hotels operating illegally, in the state, beginning Oct 31.
According to state executive councillor Chow Kon Yeow, some 166 hotels "may be" considered to be given operating licenses, provided they act fast and comply with proper guidelines and submit their building plans to the Penang Island City Council (MBPP) before the deadline.
"Building plans which are submitted before this date can still be processed until a decision is made (to give them permanent licenses)," Chow told a press conference in Komtar.
"The state government will not be issuing anymore temporary licenses after this date.
"After this date (Oct 31), premises which do not have permanent licenses or have not submitted any building plans, will face action by the MBPP," he warned.
Legalising illegal hotels
The Penang government started the process to legalise illegal hotels in 2014, following appeals by operators to allow them to apply for permanent operating licenses.
Temporary licenses (effective from 2014 to 2017) were issued to these operators so that they can operate, as well as apply for permanent licenses.
"During the licensing process, operators without licenses were required to submit their applications to convert their premises to hotels and comply with other technical guidelines."
On the breakdown of hotels operating before 2014, Chow said 39 hotels are being considered for permanent operating licences, 31 premises which have obtained licences have yet to submit building plans and 63 have yet to take any initiative to turn legal. There are also five hotels which are facing "enforcement action" from the Heritage and Planning Department, while 40 have closed down, eight have obtained permanent licences and five have been listed under homestay.
As for hotels that started operations after the licensing process (post-2014), 33 are being considered for permanent licences, 13 have applied but have yet to submit for approvals for planning, and 11 are listed under "enforcement action", he added.
A further 13 hotels have been shut down and six do not have permanent operating licences, Chow noted.- Mkini