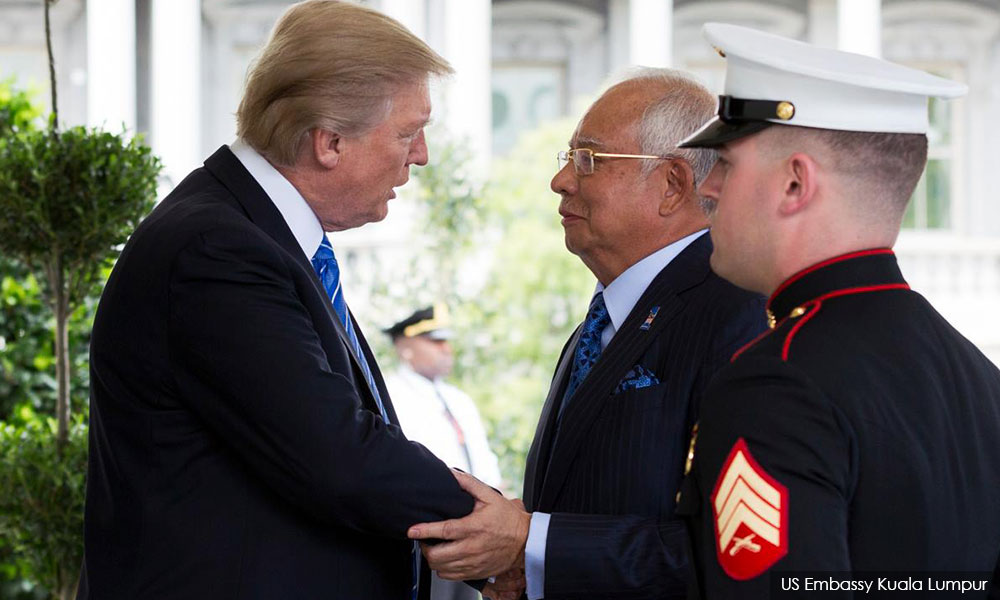 Donald Trump will be making his first visit to Asia as US president, but Malaysia will not be one of his stops.
Trump will visit Japan, South Korea, China, Vietnam, Philippines and Hawaii from Nov 3 to 14.
According to Reuters, Trump will attend regional summits and discuss trade and the North Korea nuclear threat.
"The president's engagements will strengthen the international resolve to confront the North Korean threat and ensure the complete, verifiable, and irreversible denuclearization of the Korean Peninsula," the White House said in a statement.
The chief executives of Japan, South Korea and Vietnam have visited the White House since Trump came to power, while Philippines president Rodrigo Duterte rejected an invitation.
China president Xi Jinping met Trump at the latter's Mar-a-lago beach resort in Florida in July.
It is likely that Trump's Asia tour is a form of reciprocal visit, except in the case of Philippines.
Prime Minister Najib Abdul Razak was invited to the White House on Sept 12.
Najib said the invitation was proof that Malaysia was a "
rising star
" and said Trump considers him a "
friend
".
In his
opening statement
during the meeting at the White House cabinet room, Najib made several "value propositions" to Trump and promised to help "strengthen" the US economy.
Following Najib's visit to the White House, Malaysia has barred its citizens from entering North Korea. - Mkini