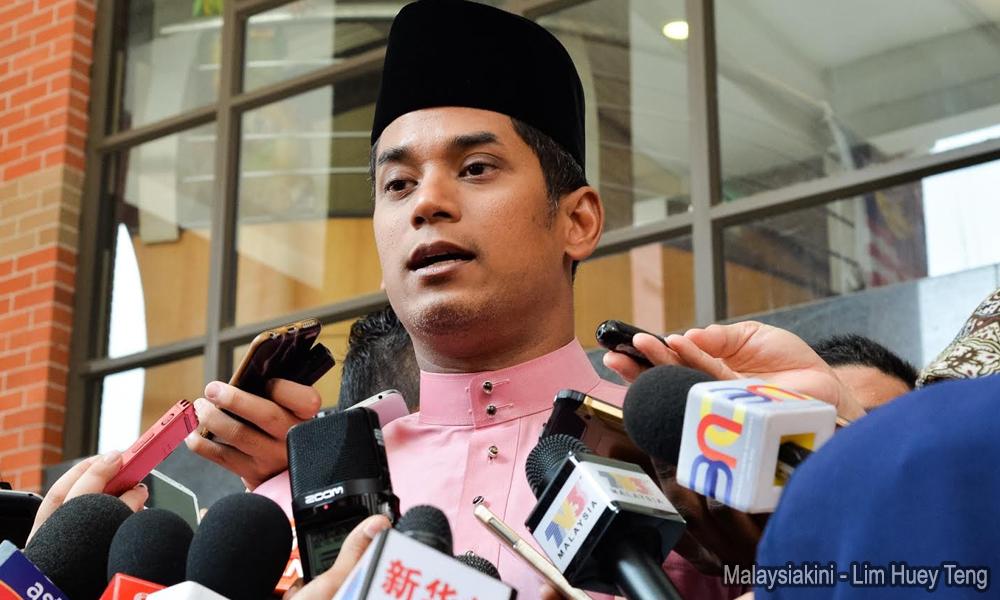 The High Court in Kuala Lumpur today ruled that Umno Youth chief Khairy Jamaluddin had defamed Anwar Ibrahim with his "main belakang" (play from behind) remark in 2008.
Justice Azizul Azmi Adnan said Khairy's remark was serious and defamatory.
He ordered the youth and sports minister to pay RM150,000 in general damages and after submission on costs and ordered Khairy to also fork out an additional RM60,000 to the former opposition leader.
"I am of the view that the words uttered by the defendant (Khairy) are defamatory of the plaintiff, within the reasonable and ordinary meaning to members of the public.
"The general damages to be charged is four percent interest from Feb 19, 2008, the date of the incident," he said.
However, Justice Azizul did not grant aggravated damages as he ruled out malice.
The judge also refused to grant an injunction to prevent Khairy from repeating the statement, owing to the fact that it has been widely reported in print and electronic media in the nine years since it was made.
He added that much has changed since then.
Anwar is currently serving a five-year prison sentence for a sodomy conviction.
He has claimed that the charge was fabricated by his political rivals, but the authorities have denied this.
The PKR de-facto leader filed the RM100 million suit in 2008, following a political ceramah held by Khairy in the Lembah Pantai constituency.
However, the trial only proceeded earlier this year following amendments to Khairy's defence, which went to the Court of Appeal and Federal Court.
Even after witnesses for both had finished testifying, Khairy's lawyer Muhammad Shafee Abdullah again applied to amend the defence in his submission.
In his judgment today, however, Justice Azizul dismissed Khairy's defence of qualified privilege and fair comment.
The judge also ruled out the contention that what was said was innuendo, given that a video of the incident demonstrated the crowd clearly reacting to the remark.
In assessing damages, Justice Azizul took into consideration that the allegations against the plaintiff were serious, that the defamatory statement was made at a public event, and that the event was widely published in print and electronic media.
Lawyer J Leela appeared for Anwar.
Shafee told reporters that he has received instructions to file a notice of appeal on Monday.- Mkini