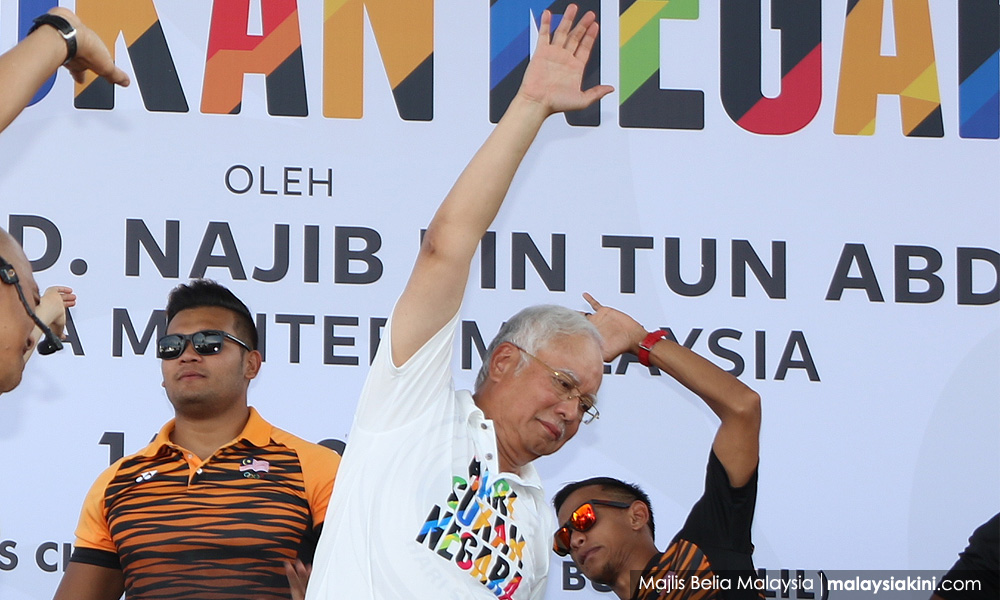 The Health Ministry is discussing 13 key policies to promote a healthier living environment for implementation in 2018 and 2019. This campaign is focused on fighting the rise in NCDs or non-communicable diseases.
NCDs are conditions caused as a direct result of lifestyle and environmental factors. They are long-term and chronic diseases that rob affected people of many productive years of their life, eventually resulting in death in most cases. These include lung diseases, diabetes, cancer and cardiovascular diseases.
A disturbing trend in the last decade has been the consistent rise in NCDs on a global level. Things are no different back in Malaysia.
According to the National Health and Morbidity Survey 2015, more than 17 percent of Malaysians are suffering from diabetes, 30 percent from hypertension and 47 percent from high cholesterol levels.
With this alarming trend, I welcome the government's initiative to promote an active lifestyle and healthy diet among Malaysians.
However, I believe that one should lead by example.
Therefore, before introducing the new health policies for the wellbeing of the people, I suggest that the policymakers first set an example of showcasing a healthy lifestyle.
After all, a healthy nation begins with a healthy government, does it not?
I have taken the liberty to list down 13 new health policies recommended for the government:
1. Health screening reports and BMI (body mass index) assessment of all cabinet ministers must be published every month in all leading media. Every member of the cabinet should learn to improve their own lifestyle before advising others to fix theirs.
2. No more Parliament sessions after midnight. Sleep deprivation and nonuniformity of sleeping patterns show a positive link with chronic disease.
3. Stop serving food during meetings. The additional intake of calories from meehoon goreng and curry puff sessions during meetings contribute to weight gain and increasing likelihood of obesity, hence exposing oneself to NCDs.
4. Scrap unnecessary breaks. No more coffee/tea breaks, cigarette breaks and nasi lemak breaks in all departments in all ministries.
5. Ban all chairs and tables in eateries around Perdana Putra. The main reason people overeat and expose themselves to NCDs is because they do not know when they are full. Sitting on the floor with legs crossed and eating from a plate placed on the floor which requires one to bend back and forth not only reduces food intake, but also helps with digestion and gives the abdominal muscles a good workout.
6. Make it mandatory for all ministers to quit smoking. According to the 2011 UN summit on NCDs, effective tobacco control measures have been emphasised as the best tool to control NCDs.
7. Organise meetings at the gym. Individuals who work in a stressful environment like our cabinet ministers tend to develop NCDs more often than individuals who are in a more relaxed environment. Therefore, encouraging ministers to have discussions while cycling, walking on a treadmill or weightlifting could help ease the stress.
8. Introduce bicycle friendly community programme in Perdana Putra. Make it mandatory for members of the cabinet to only use bicycles for travelling around Putrajaya.
9. Gazette areas around Perdana Putra for agriculture. As 94 percent of Malaysian adults do not eat enough vegetables, members of the cabinet should be assigned with a plot of land for farming, to promote healthy hobby and healthy eating. I bet Deputy International Trade and Industry Minister Ahmad Maslan would be excited to plant kangkung on his plot of land.
10. Build unnecessary stairs around Perdana Putra. According to research, with every ten steps climbed, one and a half calories is burned. This would certainly assist our ministers to reach their ideal BMI.
11. Live telecast of one-hour aerobic sessions in front of Perdana Putra. Every member of the cabinet should begin every work day with a good workout. This will boost the productivity of our ministers as well as promote a better lifestyle.
12. Set up a Royal Commission of Inquiry. Ministers who fail to improve their BMI should be investigated through a brand new RCI.
13. Enforce all the policies. While it is essential to have strong and relevant policies and procedures developed to cultivate a healthier lifestyle, if those policies and procedures are not enforced, they are of no use.
With 73 percent of total deaths in Malaysia contributed by NCDs, it is my utmost hope that our government would seriously consider my suggestion. After all, unhealthy leaders would surely become a burden to our nation.
So please, dear ministers, walk your talk and show us how it's done.
---
FA ABDUL is a passionate storyteller, a growing media trainer, an aspiring playwright, a regular director, a struggling producer, a self-acclaimed photographer, an expert Facebooker, a lazy blogger, a part-time queen and a full-time vainpot.- Mkini