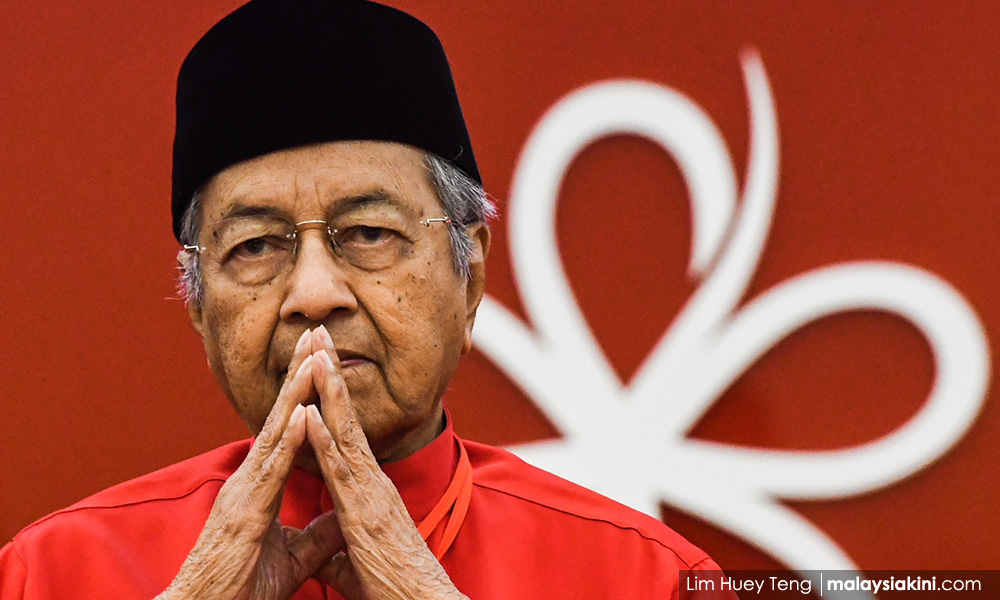 Bersatu chariperson Dr Mahathir Mohamad has taken a jab at the country's muftis who are also the advisors to the Malay rulers, saying they can be considered as kafirs (infidels).
This is because the muftis did not join PAS, he said, referring to the infamous amanat (speech) by PAS president Abdul Hadi Awang in 1981, Mahathir said.
The former premier, in his closing speech at the Bersatu general assembly today, also blamed the muftis for the bloody Memali incident, which some claim were fanned by Hadi's speech.
"I am fascinated by a speech by (the delegate from) Kelantan, now he knows that PAS profits on religions, and is not an Islamic party, but a party that takes advantage of Islam.
"I want to ask, to the muftis who are the advisors to our sultans, when PAS claimed that those who did not join PAS are kafir, why didn't the mufti's correct their (PAS') remarks?
"Their silence speaks a thousand words, as though they agree with PAS view.
"So if they agree with PAS' opinion, (but) they did not join PAS, then the muftis are also kafits, and those they advise are also kafirs," Mahathir said.
Hadi in his 1981 amanat, does not explicitly say that those who do not join PAS are kafirs.
However, he said Muslims who do not adopt Islam as a complete way of life, including politics, are infidels.
Mahathir said because the muftis did not speak out against Hadi, the followers of the late Ibrahim Mahmud or Ibrahim Libya, had killed police officers.
"Ibrahim's followers killed four police officers because to them, the police were kafirs working for a kafir government.
"This is the result of a fatwa (edict) issued by a politician that was not rebutted by muftis," he added.

- Mkini