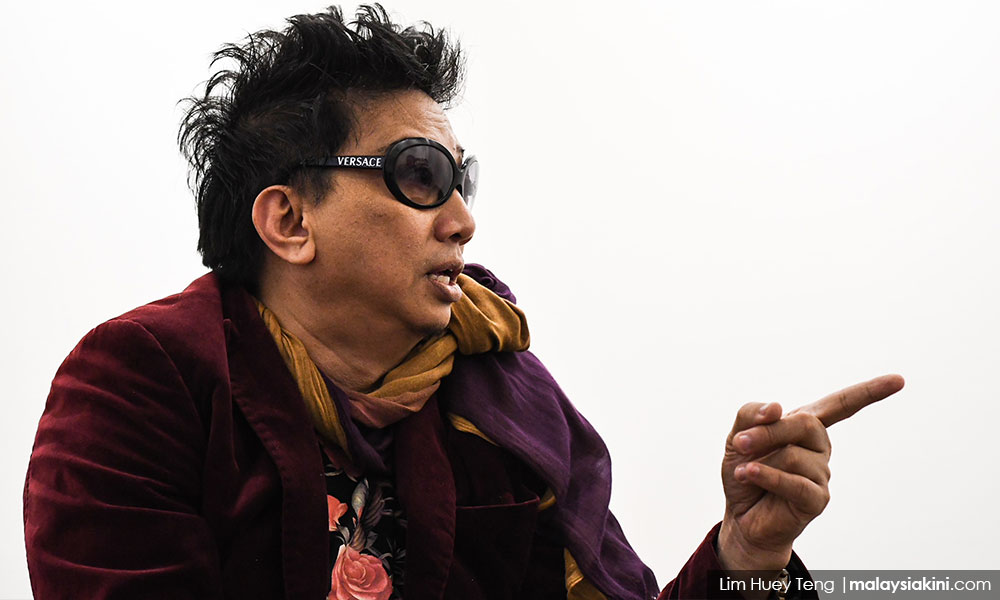 INTERVIEW
| Television personality Azwan Ali was not always at odds with his older brother, Selangor Menteri Besar Azmin Ali.
Back in 2013, he
publicly supported
Azmin for the Selangor Menteri Besar post and even claimed to have campaigned for him.
All that changed after an apparent altercation between Azmin and their late mother Che Tom Yahaya, who
passed away
in February this year.
"I feel I am not yet ready to reveal what he (Azmin) said to our late mother which became the reason why I find it hard to forgive my brother," he told Malaysiakini in a recent interview.
He declined to elaborate on what exactly Azmin had said despite repeated requests.
Earlier this month, Azwan made public his change of allegiance by announcing that he was now willing to
work with Umno
to topple his brother.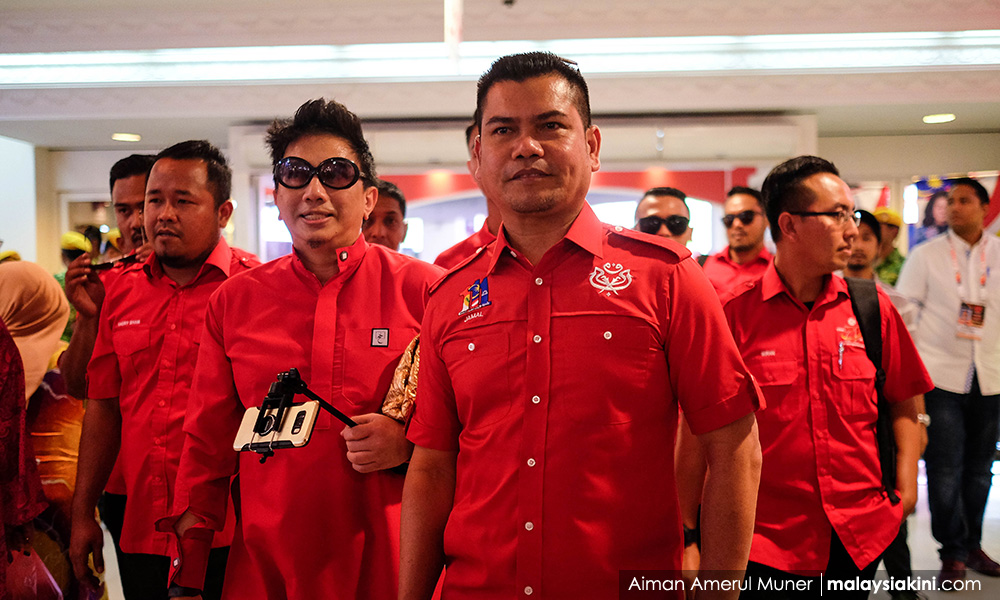 Making his appearance during the Umno annual general meeting alongside one of Azmin's most vocal critics - Sungai Besar Umno division chief Jamal Md Yunos - Azwan also threatened to expose certain "secrets" about Azmin.
He later took to the Malaysian Anti-Corruption Commission (MACC) with
allegations
of "extreme corruption", hinting that it could incriminate his brother.
The flamboyant Azwan clarified that none of his recent actions were done out of jealousy or revenge for his brother. Rather, he felt it was his duty to reveal the truth behind Azmin's pious public persona.
"It's a question of him (Azmin) being hypocritical. In the eyes of the public, he looks so alim (holy). Like, he could step on an ant and it wouldn't even die.
"There are those who look up to him to the maximum level without knowing that the person they look up to has a 'split personality'... I know him and I have evidence about this.
"Through my exposés, I hope to enlighten many people (that they should) stop praising him in a fanatical way," he explained.
Azmin's 'sins'
When asked to give examples of Azmin's policy failures, Azwan replied that his elder brother was munafik (hypocritical), egotistical, immoral and extremely wealthy.
However, Azwan did not furnish substantive proof or justifications to back up his claims.
For example, he claimed that many had complained to him about Azmin and the latter's "cronies" but did not elaborate on what the complaints were about.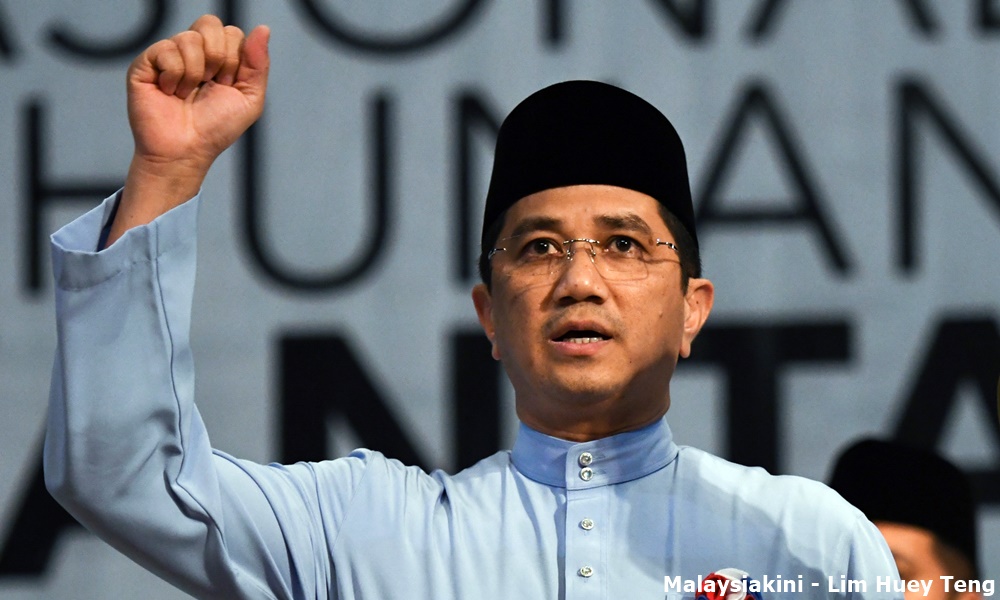 He justified calling his brother "the most hypocritical leader ever" by saying Azmin (photo) "only chose to meet with certain people" despite projecting an affable persona.
He did not substantively explain why he criticised his brother for having a big ego and being immoral.
Meanwhile, Azwan's allegations of Azmin's "excessive wealth" were accompanied by advice to use it for the wellbeing of the Selangor people.
"Of course, as a menteri besar, he will have a salary amounting tens of thousands. But what I am disputing is his excessive wealth and this has become a case at the MACC.
"I would like the rakyat to rise and see how he (Azmin) can become so rich when so many people in Selangor are suffering.
"You should help the people who are suffering. Your children are enjoying luxury in London, what is this? What kind of leader are you when many are suffering and you do not care?
"You only care about your programmes. You should help them (the people)," advised Azwan.
'Noh Omar can be MB'
His disappointment at his brother has led Azwan to name Umno Selangor chairperson Noh Omar as his ideal candidate for the state's menteri besar post.
"If BN is able to win back Selangor... I see Noh as the person who is the strongest in being able to fight Azmin (for the post).
"(Noh's) campaign is based on many facts. Not only does he want to topple Azmin, he also talks about the things that are going wrong in Selangor," he said.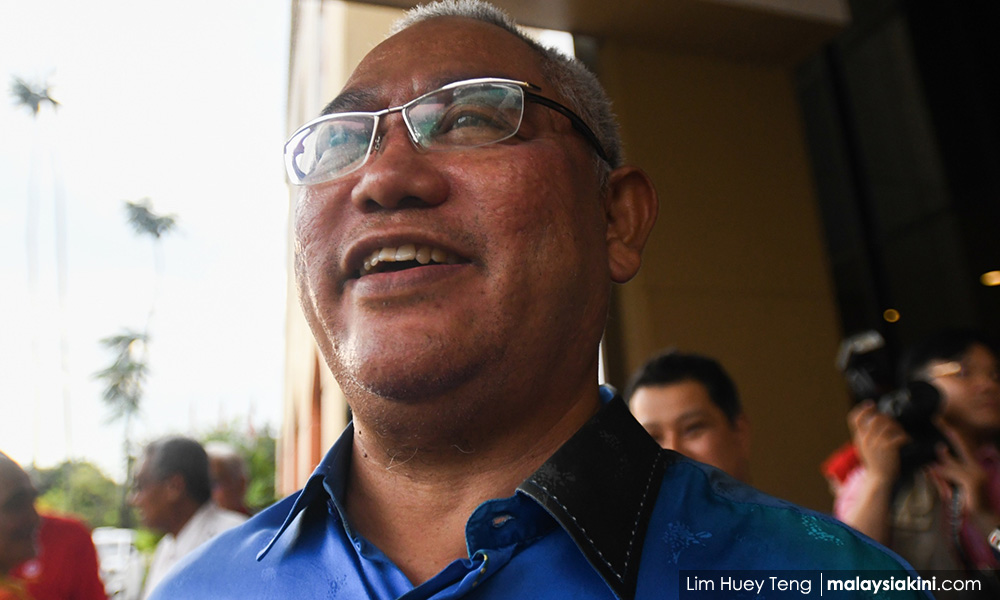 Noh (
photo
) has been increasingly vocal in his
criticisms
of Azmin and the Selangor state government but has yet to formally announce his decision to run for state premier post.
Azwan also declared his support for Prime Minister Najib Abdul Razak's administration, but indicated that his political allegiances may not be set in stone.
"It is clear that my support is directed to the government, meaning I am more supportive of Najib's leadership. In the 14th general election, I will pangkah dacing (place my cross next to the BN logo) and that is my right, even though my vote is secret.
"People out there have no right to know who I will actually vote for. I might say I will vote for BN but when I put my vote in the ballot box, I could vote for Azmin Ali.
"You never know," he said.
Despite his campaign against Azmin, Azwan said he would one day be willing to bury the hatchet with his brother. However, that day has yet to come.
"From Azwan's point of view, the current situation is quite tense and unpredictable. The time is not right.
"Yes, forgiveness is indeed something touted in Islam, to me this would be something that I want to do eventually.
"But it might or might not happen," said the performer, who often refers to himself in third person.- Mkini