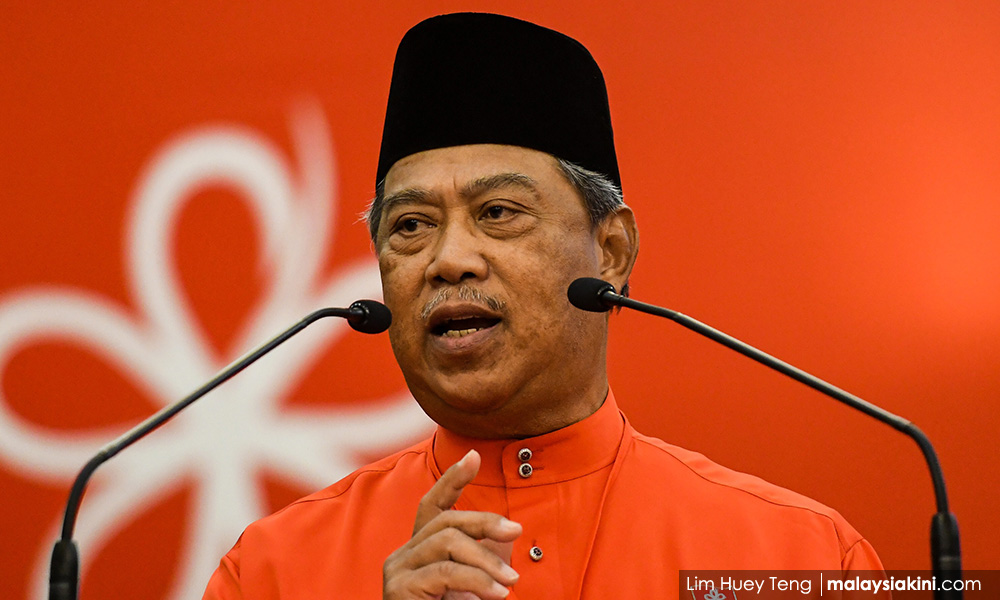 Bersatu president Muhyiddin Yassin has urged the government to invite international observers to observe the upcoming general election.
He said the presence of observers from the UN and Commonwealth of Nations would deter cheating during the election.
"The 14th general election will be hotly contested. To deter abuse and cheating throughout the election period, we urge the government to allow outside observers from UN agencies and Commonwealth secretariat to come to Malaysia and observe the upcoming election," he said in his speech in Shah Alam today at Bersatu's first annual general meeting.
He warned that BN would use many "dirty tricks" to win the upcoming election, which must be held by August next year.
These include the Election Commission's (EC) current
redelineation
proposal, which he said is lopsided.
Nevertheless, he said redelineation alone would be insufficient to save the incumbent ruling party if a large majority of the people turn against BN.
Muhyiddin also said the postal voting and advance voting process is expected to be abused during the election.
"We urge the EC to be fair and transparent, and never conspire with BN to manipulate the election. We urge the EC to be fair to the people," he said.
Call for shadow cabinet
On another matter, Muhyiddin told delegates present at the AGM today that now is the time to tell the people what Pakatan Harapan is offering them.
This includes manifesto promises being revealed in stages, he said, and the "new deal" for Sabah and Sarawak.
He added Harapan would also reveal its shadow cabinet after the necessary discussions have concluded.
"One more thing that the people want to know (besides the manifesto promises) is the leadership line-up of the Pakatan Harapan government (should they win) the election.
"(They want to know) now, not after the election.
"I hope that soon after the discussions and negotiations, we will be able to announce the Pakatan Harapan leadership line-up, taking into account of what the people want.
"What they want, we will give to them. Do you agree or not?" he said, to a resounding "yes".
The AGM saw an attendance rate of 95.7 percent, with 941 delegates out of 983 eligible delegates attending.- Mkini