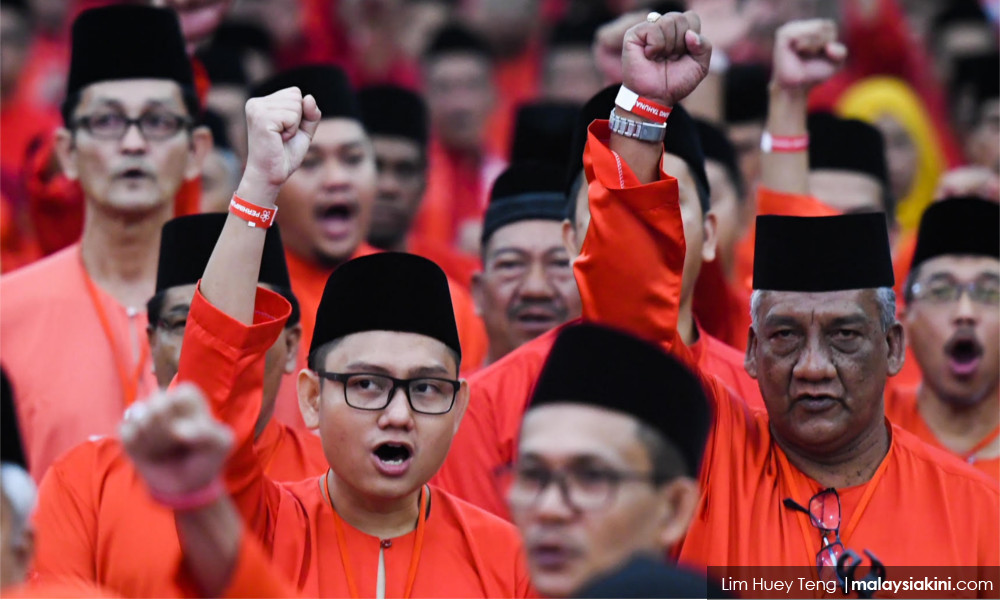 The delegate debates at Bersatu's annual general meeting in Shah Alam today was held behind closed doors so that delegates can speak freely, said the party's chairperson Dr Mahathir Mohamad.
This is so delegates can speak without fearing that their words may be twisted by the media, he said.
"We want people to be free to talk, because when you talk in front of the press, sometimes you worry about how the press might twist what you say," he told reporters when asked for an explanation.
He was holding a press conference following Bersatu's first annual general meeting. A total of 941 delegates attended the meeting out of 983 eligible delegates.
However, only the proceedings in the morning and in the evening of the day are open to reporters.
These include opening speeches by Mahathir and Bersatu president Muhyiddin Yassin, the election of the meeting's chairperson and deputy chairperson, the wrap-up speech by party leaders, and other formalities.
The debate sessions in the afternoon were off-limits to reporters.
When pointed out that debates at Umno general assemblies are open to reporters, Mahathir claimed that Umno delegates had been told to steer clear of some topics.
"Umno has already instructed those who attended that they may not raise the issue of 1MDB, of RM2.6 billion (alleged donations to Prime Minister Najib Abdul Razak), of Felda, on everything. You cannot say.
"All you can say at Umno meetings is to clap whenever Najib speaks, and stand up, standing ovations, even though you don't understand what he was talking about," he said.
Attorney-general Mohd Apandi Ali has cleared Najib of wrongdoing with regards to the RM2.6 billion that Najib received in his personal bank account.
Bersatu's AGM today was held after the Registrar of Societies (ROS) warned that the party could be deregistered if the meeting was not held by year-end.

- Mkini