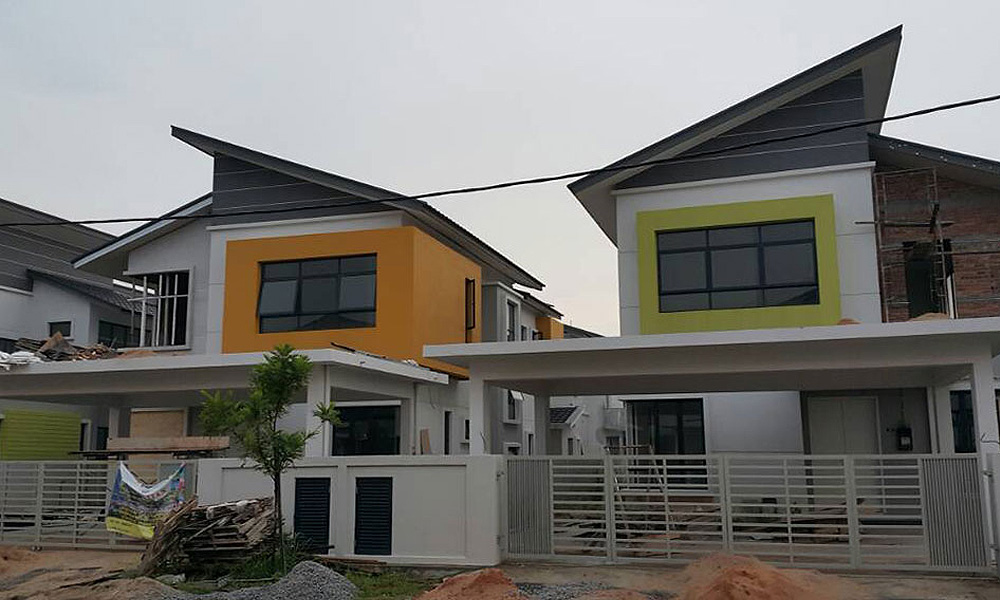 SPECIAL REPORT
| See Chang Long, a 33-year-old chef, had over the years saved up as he surveyed the property market for a new home in Malacca. Having lived with his own parents, the father of two had wanted to purchase a new home for his own family.
In October, he decided to put down a 10 percent deposit totalling RM47,880 on a terrace house in a new residential area in Taman Satu Krubong.
But See's joy of owning a new home quickly evaporated when he learnt within a month that the Kuala Lumpur-Singapore High-Speed Rail (HSR) had been planned to pass through his Jalan Samarinda 5 property.
"The developer never mentioned that land here would be acquired for the HSR. Why did I have to find out about this from the news?
"I used my life savings to buy this house," an upset See told Malaysiakini.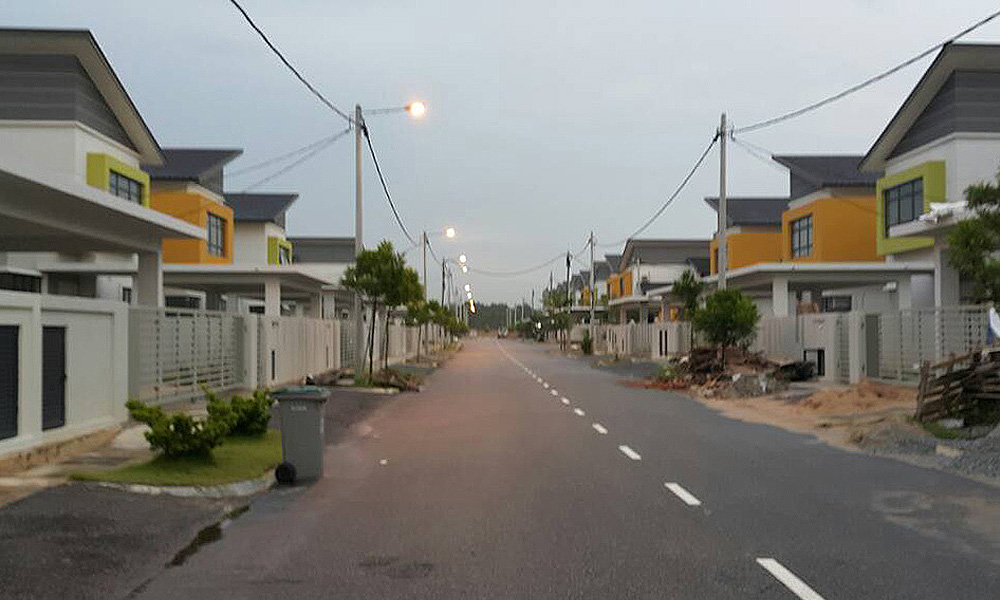 See added that it was too late to withdraw from the purchase as the bank had already disbursed 25 percent of the loan to the developer.
Taman Satu Krubong, located around 9km from Ayer Keroh town and 16 kilometres from the Malacca City Centre, is slated for "overall completion" next year.
The freehold development comprises a mix of mid-range to luxury gated terrace houses and bungalows. Prices listed online ranged from RM400,000 to RM900,000.
Likewise, See's neighbour Kathy Ong, a mother of two in her 40s, had purchased a house along the adjacent street at Jalan Samarinda 6.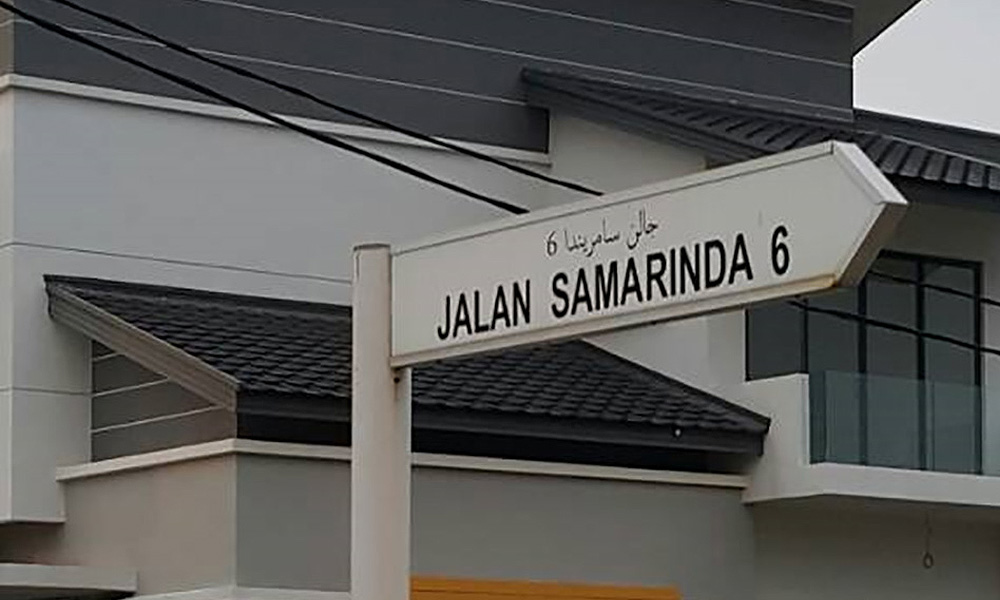 Now that Ong has learned about the HSR alignment, she wants it to be moved away from the residential area and refuses any compensation.
"No matter how reasonable the compensation is, I will not accept it. We do not want the HSR to be built in our housing area.
"We have finally found such a good living environment. Less than a year after buying it, it is now going to be taken away from us. Where do you want us to go?," she told Malaysiakini.
The HSR public inspections process started in November and will continue until the end of January 2018.
Malaysiakini, which had visited the public inspections, found that the project's vehicle MyHSR Corporation had taken pains to minimise the need for property acquisition along the estimated 328-km length alignment on the Malaysian side.
Township does not exist on HSR map
However, the case of Taman Satu Krubong was unusual as in that it cuts through a brand new residential area.
Interestingly, based on the alignment map of the HSR public inspections, this residential area does not exist.
It was only after the alignment was crossed checked against Google Maps satellite images that it can be observed that the HSR will cut through a long row of properties, suggesting that the satellite images used in the HSR public inspection could be an older version.
Previous reports indicate that as many as 73 houses stand to be directly affected.
Following this development, residents have begun organising themselves to object the alignment of the HSR.
Among them was Ong, who had voiced her objection at the public inspection booth at Malacca's Land and Public Transport Commission (Spad) office.
"The MyHSR officials there said that if many residents object (to the alignment), the alignment will be fine-tuned.
"He said we could fill out a questionnaire and the authorities will listen to the opinions of our residents before they finalise the plan.
"We still have hope," she said.
In contrast to the residents of Taman Satu Krubong which have begun organising themselves, residents of Kampung Baru Salak Selatan, who are also potentially affected by the alignment, claimed they were in the dark.
Malaysiakini, having studied information at the public inspection and identified properties that were in the path of the proposed alignment, visited these homes to speak to their owners but were met with scepticism.
"No, not at all," said 44-year-old Wong Kwei Fei (photo) when asked if he knew that the project would run through his house, located along Jalan 27.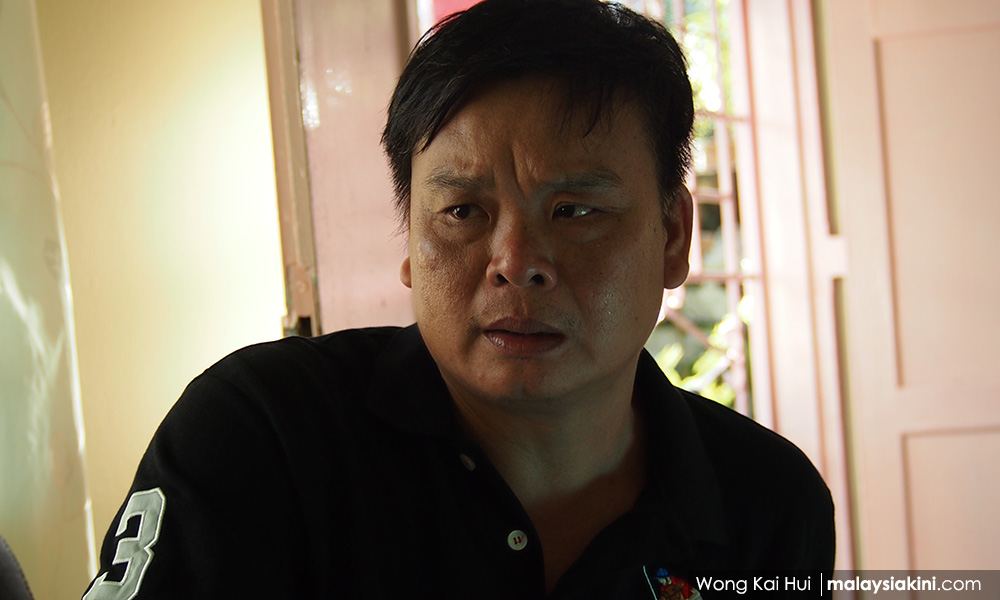 He was unconvinced that the project would affect his plot because no one from MyHSR or the government had informed him about this.
But the Chinese new village will only see a handful of properties affected as the alignment for this part, around 8km in length, will run underground.
The alignment proposes that the HSR cut through around nine properties along Jalan 27 in Kampung Baru Salak Selatan before proceeding into a tunnel.
While sceptical, the affected residents of Kampung Baru Salak Selatan appeared more receptive to compensation.
'MyHSR Corp should come to us'
Wong, when asked if he would consider attending a public inspection to see the HSR alignment for himself, said he would only go if he was sure he would be affected.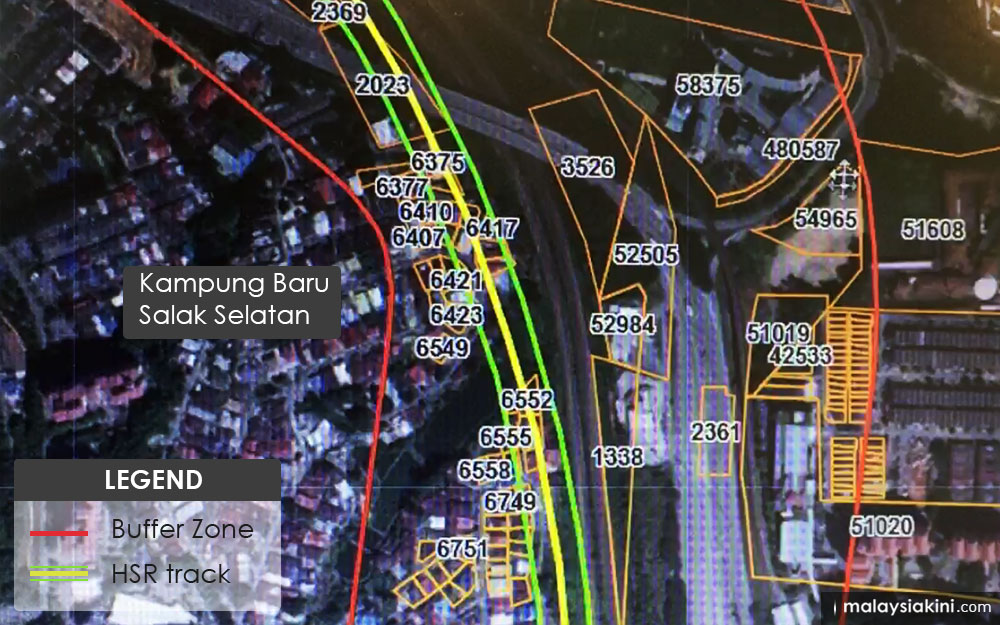 "I will only go (to a public inspection) if they confirmed my house will be demolished.
"Now, I am unsure if they will use my land, if I go and give feedback and object, isn't it just a waste of time? I will wait for them to come.
"If they really want to take my land, they will definitely have to come discuss things with us. It's like when you want to buy something from someone, you will have to go seek them out rather than the other way around," he said.
Wong, who owns the land title, said his late father built a one-storey house in the early 1970s on the same plot of land.
His mother and older brother now live in the canary yellow-coloured house while he lives with his wife, two young children, his uncle and nephews across the road.
"I really hope they do not demolish my house, we have been living here for decades. I do not have any more houses, where do you want me to move? Under a bridge?" he said.
Wong, who trades scrap metal for a living, said the government must pay him adequate compensation should it decide to take his land.
"If the government can compensate us with whatever we ask for, then that will be okay.
"But no matter what, if the government really must use my land, I have no ways to stop it. It is the government after all," he said.
Like Wong, 62-year-old Low Chee Wah (photo) said he did not know about the HSR running through his property, also on Jalan 27, but felt that it was pointless to fight the government.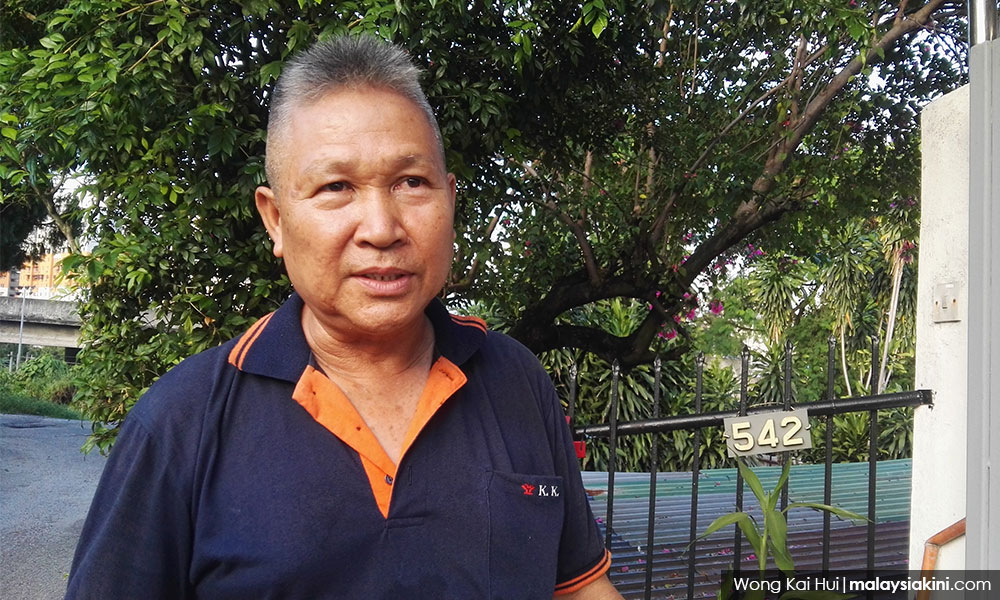 "But they must compensate me. If they don't, I will never leave," he said.
Malaysiakini
previously listed at least
nine
residential areas, including the above, that would be affected by the HSR alignment.
MyHSR has begun stakeholder engagements with certain affected communities but has yet to start such sessions with the two groups of residents profiled in this article.
MyHSR told Malaysiakini that the alignment was yet to be finalised and plots earmarked for acquisition are still being studied.
The actual land acquisition is slated to begin in mid-2018.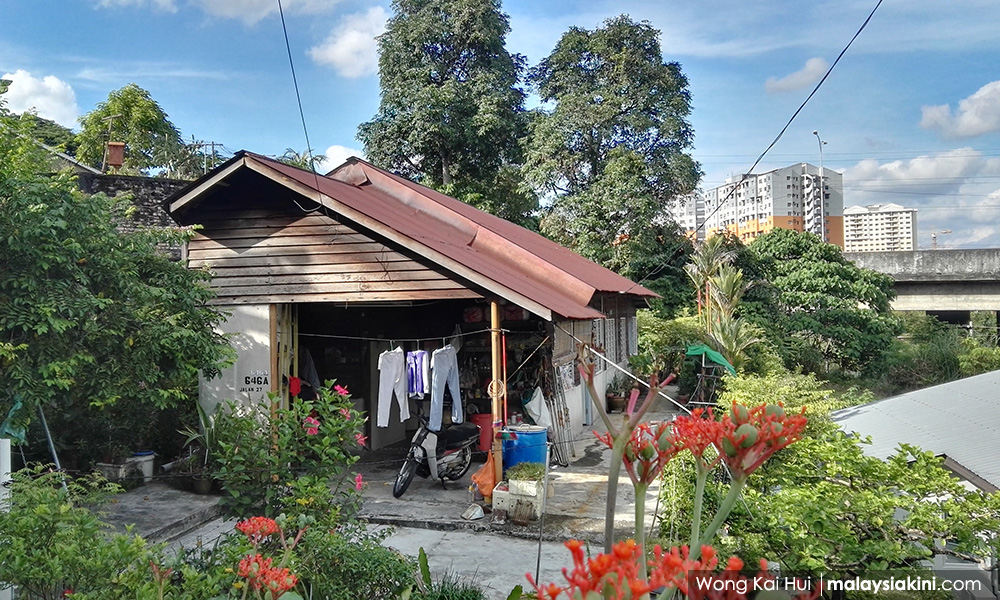 - Mkini