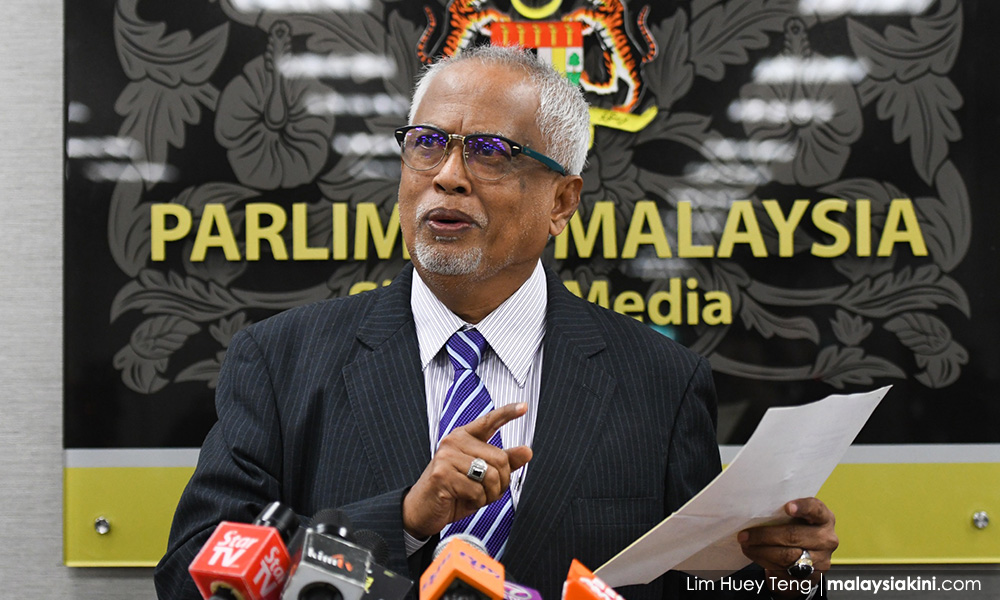 Pokok Sena MP Mahfuz Omar today announced his decision to quit PAS.
"I will send a letter to the PAS secretary-general in accordance with the party constitution to stop my PAS membership, effective 11.59pm on December 31, 2017, after my 34-year membership in the party," he told a press conference in Alor Setar while holding up a replica of his PAS membership card.
The press conference was broadcast live on Kedah Amanah's Facebook.
However, the PAS renegade said he has not decided which party he would join.
"I need some time to think of my political future," he said, in reply to a question on his next destination.
The vocal MP was one of the few PAS leaders who was openly supportive of Pakatan Harapan.
In October, Kedah PAS
dropped
Mahfuz from their coming 14th general election (GE14) line up.

- Mkini