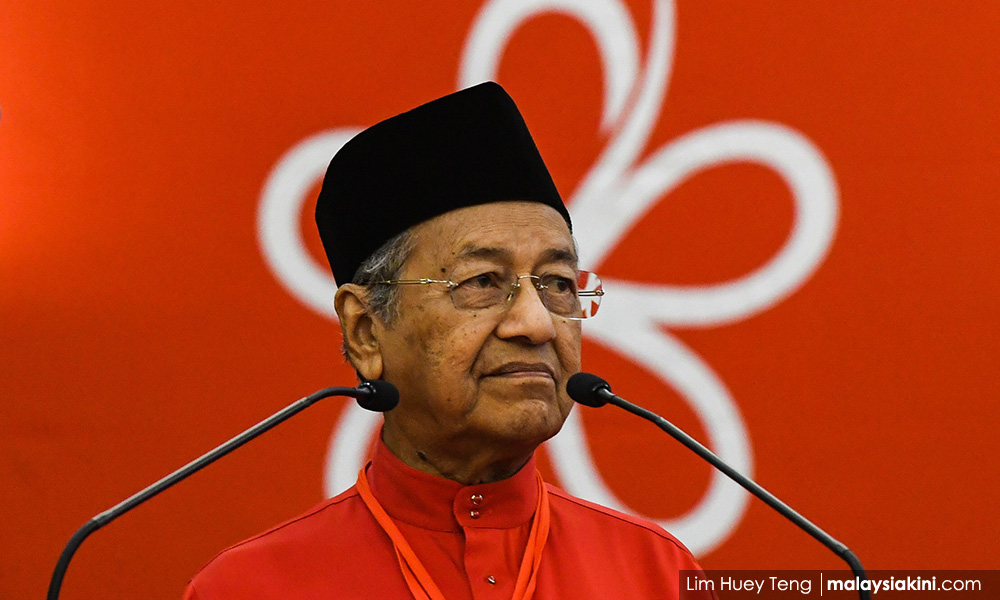 Former Prime Minister Dr Mahathir Mohamad has apologised for the mistakes he had made throughout his political career.
In his speech opening Bersatu's first annual general meeting today, he said he was only human, and was not immune to making mistakes.
"Before I end my speech, I wish to apologise if I had misspoken and hurt anyone's feelings.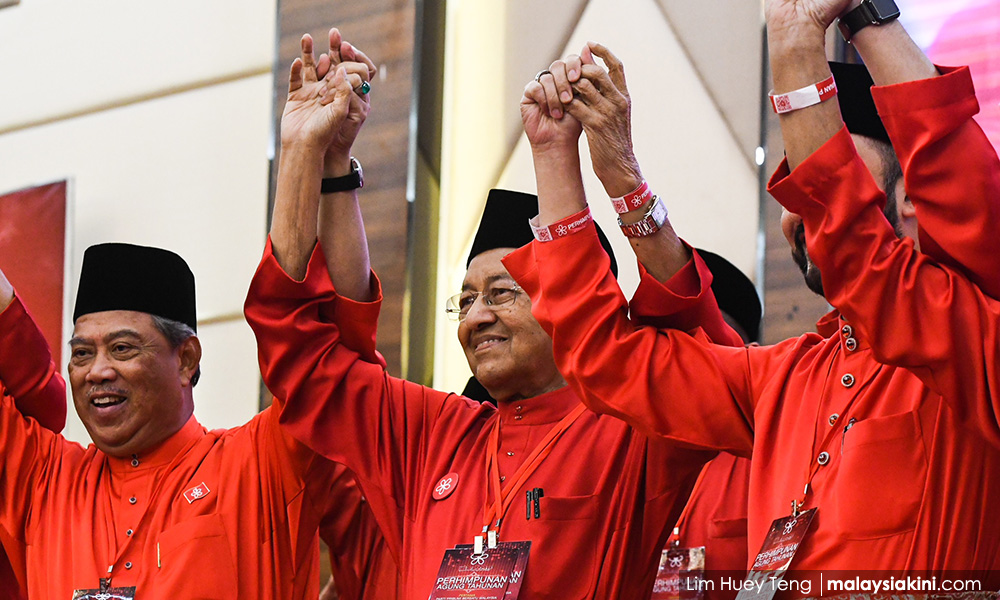 "I, like any other human being, can't be alone in making mistakes not just today, but throughout my involvement in politics.
"I apologise for any mistakes I had made all this while," said the 92-year old Bersatu chairperson.
However, the veteran politician did not specify any particular incident.
When asked by the media later if his apology applied to the conviction of his former deputy Anwar Ibrahim for the latter's first sodomy case, Mahathir merely said, "You can translate it to anything you want."

- Mkini