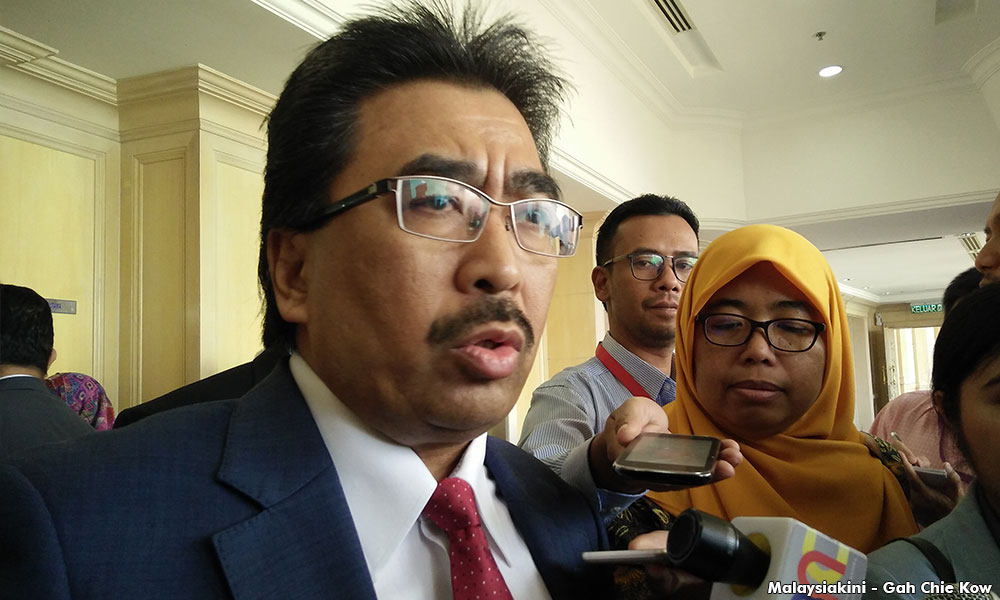 Malaysia's financial system is at a strong and stable level, said Second Finance Minister Johari Abdul Ghani.
He said the strong position also ensures and encourages the overall growth of the national economy.
"In line with the country's rapid development, the financial industry has also evolved, to include the provision of increasingly diversified products and services that offer customers a wider choice, while being accessed online," he added.
Johari said this in his speech at the Bank Simpanan Nasional (BSN) Premium Savings Certificate (SSP) draw ceremony for December 2017, here today.
He said a majority of Malaysians still had a low financial literacy level and that is worrying.
"This can have various adverse effects, including not having the right approach to loan repayments, spending beyond their means, the failure to save and getting involved in dubious investment schemes," he added.
Meanwhile, BSN is expected to see the value of SSP deposits increase by RM1 billion in 2018.
Chief executive Yunos Abd Ghani said the deposits at present stand at RM3.2 billion.
"We hope to attract more depositors, especially from among the young, to the scheme in 2018," he added.
The value of SSP prizes for 2018 is RM20 million, compared to RM17.7 million this year.
- Bernama