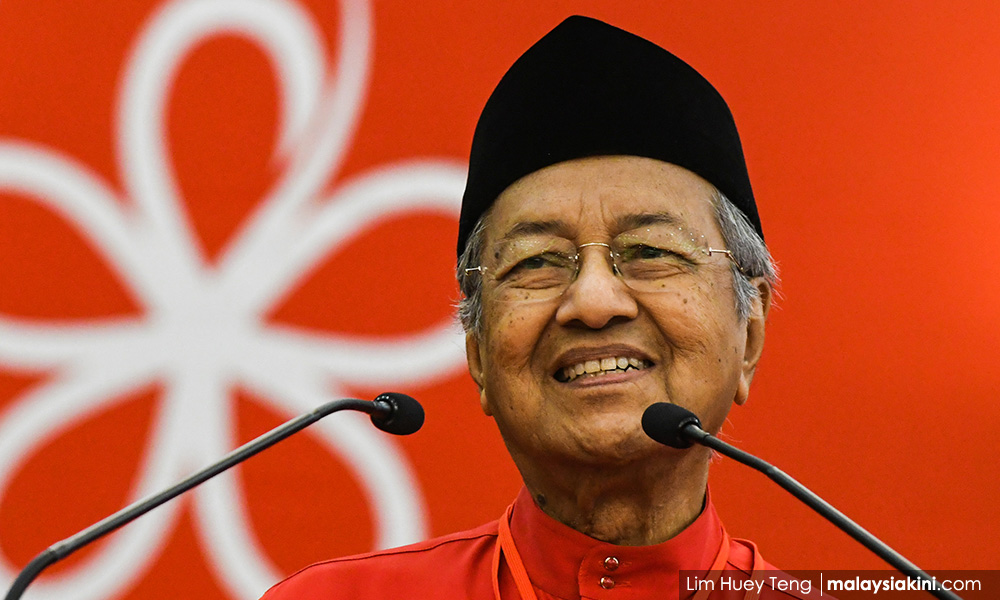 Bersatu chairperson Dr Mahathir Mohamad has promised a slew of reforms to be implemented should the party come to power.
Among others, he promised that the separation of powers between the executive, the judiciary, and the legislature would be restored.
He said the appointments of some top civil servants would need to have their credentials vetted by a bipartisan parliamentary select committee before the recommendation is forwarded to the Yang Dipertuan Agong for approval.
If these senior officials are to be sacked, the reasons would need to be tabled before the same committee.
Additionally, if an illness is cited as the reason for removing a senior official from office, a medical board would evaluate his health to determine if he is truly unfit to serve in his office.
"The prime minister would no longer be able to cheat the Yang Dipertuan Agong on the health of a civil servant, or a judge, or a prosecutor so that (former attorney-general) Abdul Gani Patail can be removed from office and replaced by a 'tamer' prosecutor," he said in his speech at Bersatu's first annual general meeting in Shah Alam today.
Gani (
photo
) was
removed
from office on July 27, 2015, with the government citing "health reasons" for his removal. He was replaced by Mohd Apandi Ali.
The removal was controversial as Gani was then heading a special task force to investigate the 1MDB scandal, and was then less than three months from reaching mandatory retirement age.
Although he had been undergoing dialysis due to kidney problems, Gani had
insisted
that his health was "okay". He had since established his own law firm, and still
retains
his post as chairperson of Sarawak Hidro Sdn Bhd.
Meanwhile, Mahathir said individuals and the media would enjoy the freedom of expression under Pakatan Harapan's rule, and civil servants who were punished for refusing "illegal" orders by the current administration would have their rank and pay restored.
"There are many examples of laws meant to protect the rakyat being turned around to oppress the rakyat […]
"We will ensure the country's laws are restored and respected when we take over the government," he said.
In an apparent reference to
difficulties
faced by Harapan and its component parties with the Registrar of Societies (ROS), Mahathir said the ROS would be made to acknowledge all letters it received within three working days.
It would then respond to applications with its approval or disapproval within two weeks and give reasons for its decision. Other government departments would follow suit with the practice, he said.- Mkini