Prime Minister Anwar Ibrahim's decision to appoint his daughter Nurul Izzah as economics and finance adviser may signal that cronyism and nepotism are back, said Transparency International Malaysia (TI-M) president Muhammad Mohan.
Muhammad (above) said Anwar himself has spoken extensively against nepotism and cronyism in the past, resulting in people questioning the latter's recent decision.
"Our view is, it gives a wrong signal and I'm afraid if it's not rectified, that will be factored in the perception here.
"So, the perception today is that cronyism has come back and nepotism has slipped in. This is not good," he said at a presser after announcing Transparency International's Corruption Perceptions Index (CPI) 2022 Results at Royal Selangor Club.
'Nurul Izzah has the integrity'
Despite criticising the controversial appointment, Muhammad defended Nurul Izzah and stressed that the eldest daughter of Anwar has the integrity and capabilities to manage the situation at hand.
"Nurul Izzah is a very valuable person to the country, but it's just that her father appointing her is the issue.
"If it was another ministry that appointed her, this problem wouldn't arise. It's definitely a concern."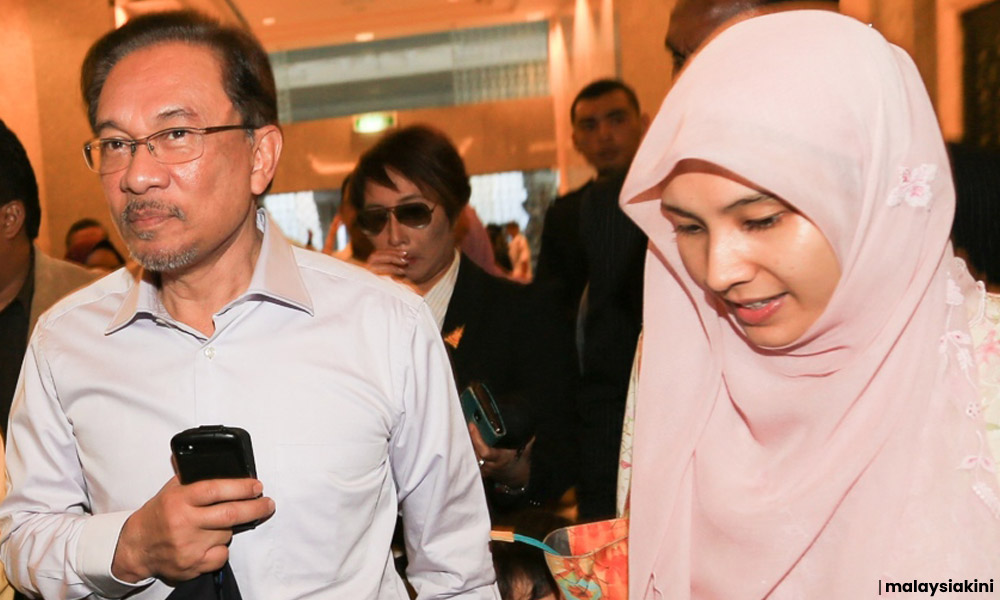 However, looking at this matter from a positive perspective, Muhammad is of the opinion that Anwar is in need of someone he could trust and rely on to work the grounds on his behalf.
"I hope the prime minister can intervene and do some adjustments so that we don't lose her (Nurul Izzah's) talent but he doesn't get involved.
"This is so that nepotism and conflict of interest don't surface. Some correction needs to be done," he added.
Nurul Izzah's appointment as senior economic and financial adviser on a pro bono basis at the Prime Minister's Department and the Ministry of Finance had drawn brickbats, with those in the opposition calling out the move as nepotism and urging Anwar to retract the appointment. - Mkini