The appointment of former two-term MP Nurul Izzah Anwar as the prime minister's senior economic and financial adviser is not a unique case, said Communications and Digital Minister Fahmi Fadzil.
According to a report by Bernama, he said it was not just Nurul Izzah (above), but that the government under the leadership of Anwar Ibrahim had also appointed several other individuals as advisers, including (former Petronas president) Mohd Hassan Marican.
"The term adviser is clear because they will not touch on policy matters, have no source of authority including to call for meetings as well as are not paid any salary," said Fahmi, responding to the issue which has earned Anwar some barbs.
Meanwhile, Fahmi also confirmed that he has been appointed spokesperson for the unity government to handle the media.
Fahmi said that Anwar had issued a directive at the cabinet meeting two weeks ago that he (Fahmi) and the Communications and Digital Ministry would act as the representative or spokesperson for the government, especially when dealing with the media.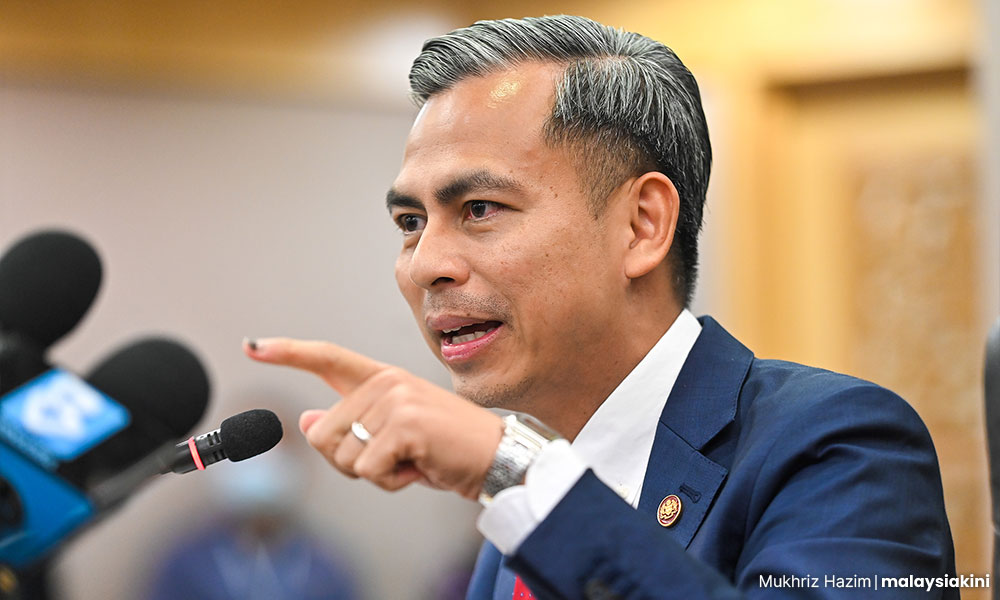 He said the media conference after the cabinet meeting every Wednesday will be handled by him if the prime minister is unable to attend.
"Any week, for example, that the prime minister is unable to host the weekly media conference, the ministry and I will handle it," he told the media after the ministry's monthly gathering.
Fahmi said that as the government spokesperson, the media can refer to him for confirmation of any issues that need to be verified.
"This is to ensure that the issues are referred to the right ministry or minister for feedback," he said.
Fahmi said his ministry would also discuss with the broadcast stations to provide detailed and comprehensive information regarding government activities that are expected to be aired in the news slot next week.
"Various information is presented by the ministries and agencies but there is no emphasis on the effectiveness of its delivery," he said.
Fahmi also added that agencies under his ministry such as the Information Department, Bernama and RTM must help the government explain the concept of Madani (to the public).
"Its (Madani) essence is more than just a slogan but the intention of the government," he said, adding that it was important for his ministry to play the role of studying, interpreting and refining the meaning of Madani for the benefit of the people. - Mkini