Parti Sosialis Malaysia (PSM) has urged the Human Resources Ministry to conduct spot checks on security service companies as the party has been receiving many complaints about security guards not receiving their commensurate pay.
PSM secretary-general Sivarajan Arumugam highlighted one such case where a security guard was regularly shortchanged for her overtime work.
In a tweet today, he said she had finally received the overtime wages due to her at the Labour Department in Kuala Lumpur today.
"This is not the first case (handled) by PSM. There are certainly many more workers cheated in the same manner by security company employers.
"Human Resources Minister V Sivakumar needs (to take) action now," Sivarajan (above) said in the posting.
'Overtime wages were miscalculated'
Speaking to Malaysiakini later, he said the security guard's overtime wages were miscalculated and underpaid every month for the duration of her service from January 2021 to October 2022.
Every day she worked an extra four hours for a total of 12 working hours, from 7am to 7pm, but when calculations for the overtime pay were made based on her basic RM1,200 monthly salary, there was a shortfall of between RM300 to RM1,000.
This includes wages for working overtime on rest days and public holidays, Sivarajan added.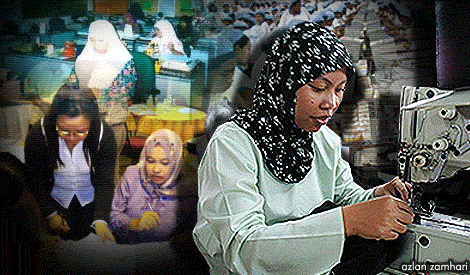 "She met PSM through another security guard that we also assisted and made a complaint on the matter. We filed the case at the Kuala Lumpur Labour Department on Jan 5, 2023.
"Reconciliation meetings were held and today the management agreed to settle just before the case hearing started," he said.
Sivarajan said PSM has handled many similar cases where security service companies short-changed workers in many ways.
This includes telling the workers they have a fixed salary every month but they are then forced to work 12 hours daily – failing which they will not be given the job.
The workers are also regularly asked to work on rest days and public holidays, he added.
"In this particular case, it was not a fixed salary but the calculations were based on two-and-a-half hours of overtime work when it should have been four hours.
"There is no reason to deduct the one and a half hours when they actually worked four hours," he said. - Mkini