The status of the five Umno assemblypersons who supported the Gabungan Rakyat Sabah (GRS) government will be determined by the Umno disciplinary board.
According to Umno president Ahmad Zahid Hamidi, he has listened to the feedback of all the parties concerned and a decision will be made soon.
"The Umno disciplinary board will handle the process and hand it to the supreme council (for further action)," Utusan Malaysia quoted Zahid saying after attending a Sabah Umno meeting in Kota Kinabalu today.
Zahid said Umno does not face any dilemma in deciding the course of action to be taken against the five assemblypersons.
"It is a clear-cut case. But the action (that will be taken) must be fair to all parties," he added.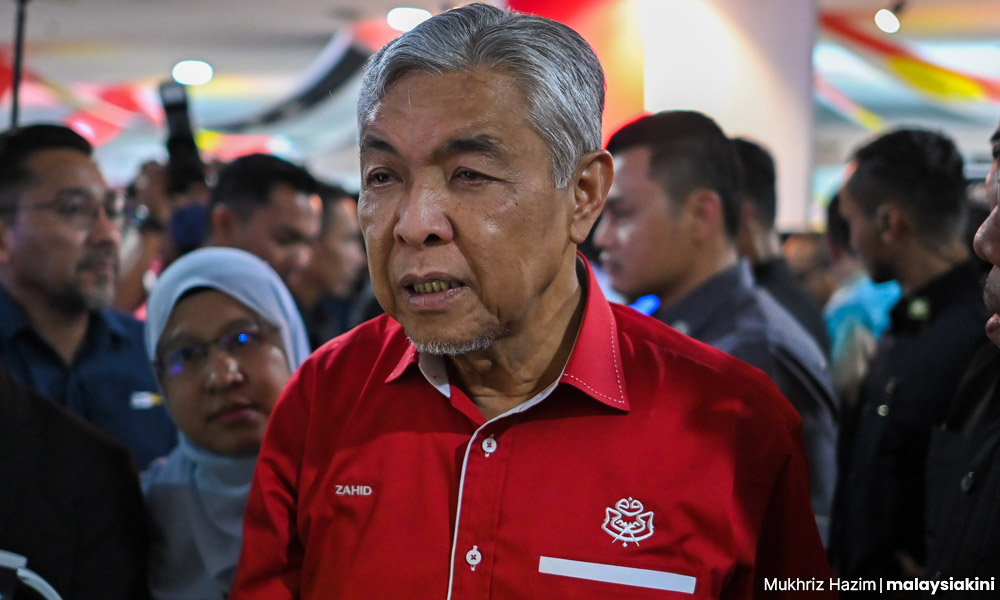 The Sabah crisis happened earlier this month when the state BN announced it was withdrawing support for Chief Minister Hajiji Noor to lead the state. Five Sabah BN lawmakers, however, voiced their support for Hajiji.
The five are Shahelmey Yahya (Tanjung Keramat), Jasni Daya (Pantai Dalit), James Ratib (Sugut), Yusof Yacob (Sindumin), and Arsad Bistari (Tempasuk). - Mkini