Prime Minister Anwar Ibrahim has pledged to fight against misappropriation and will not compromise on any form of corruption to ensure that there will be a big difference in next year's Corruption Perception Index (CPI) score.
Noting that his administration is still a new one, Anwar said the government will be consistent in offering its continuous support to the MACC to combat corruption.
His comments came after Malaysia's score in the Transparency International (TI) CPI 2022 had dropped for the third year in a row, scoring 47 of 100 points in the index.
"This is why we must take stringent actions. I believe next year's difference (in index) will be big," he told reporters today after attending the National Sports Awards at the National Sports Council in Kuala Lumpur.
"Basically, there is a big problem in our country from the top to the bottom and we must be firm and not tolerate it."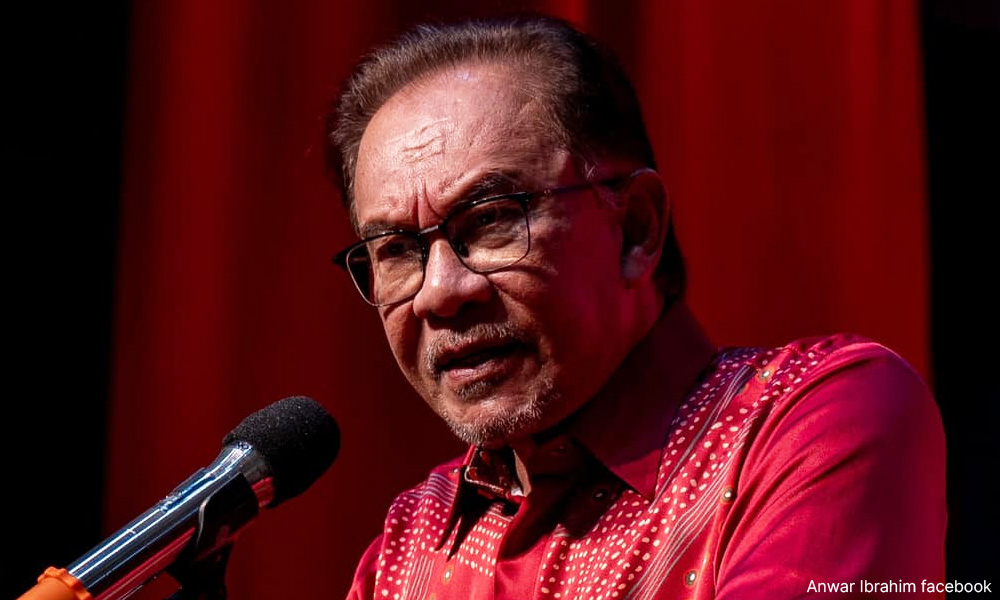 In a briefing today, TI-Malaysia president Muhammad Mohan said this is compared to its score of 48 points in 2021, 51 points in 2020 and 53 points in 2019.
Malaysia's ranking last year was 61. In 2021, it was 62.
For the record, the CPI uses a scale of zero to 100, where zero is perceived to be highly corrupted and 100 is perceived to be very clean.
Dr Mahathir Mohamad helmed the prime ministerial position from May 2018 to March 2020.
Following the infamous Sheraton Move, Muhyiddin Yassin held office as prime minister from March 2020 to August 2021.
After failing to muster majority support from the MPs after 15 Umno parliamentarians withdrew their support for Perikatan Nasional, Muhyiddin resigned on Aug 16, 2021, and Ismail Sabri Yaakob was appointed as the country's ninth prime minister until Nov 1, 2022.
Muhammad said several reasons that could be the factors behind Malaysia's declining score include a lack of political will in fighting institutional corruption in the government as well as huge Covid-19 pandemic stimulus packages that were rolled out without parliamentary debate and scrutiny.
Others include appointing unqualified politicians to head government-linked companies and the reluctance to firmly address cost overruns, such as the Littoral Combat Ship project. - Mkini