Prime Minister Anwar Ibrahim has thrown down the gauntlet to Malaysian athletes to make history by bagging the country's first Olympic gold medal at the 2024 Paris Games.
He said this is no mission impossible if all parties, including the Youth and Sports Ministry, associations sports bodies and athletes, play their respective roles and give their best.
"I want us to achieve at least one gold medal at the coming Olympic Games.
"This is my challenge to Minister (of Youth and Sports) Hannah Yeoh and Olympic Council of Malaysia president Mohamad Norza Zakaria," he said in his speech at the 2021 National Sports Awards ceremony held at the National Sports Council (NSC) banquet hall in Bukit Jalil, Kuala Lumpur, today.
Apart from Yeoh and Mohamad Norza, Deputy Youth and Sports Minister Adam Adli Abd Halim and heads of the national sports associations were also present at the event.
Elaborating, Anwar said although athletes must be open to and accept any decision that is made during competitions, what needs to be inculcated in them is that they must always strive to do their very best.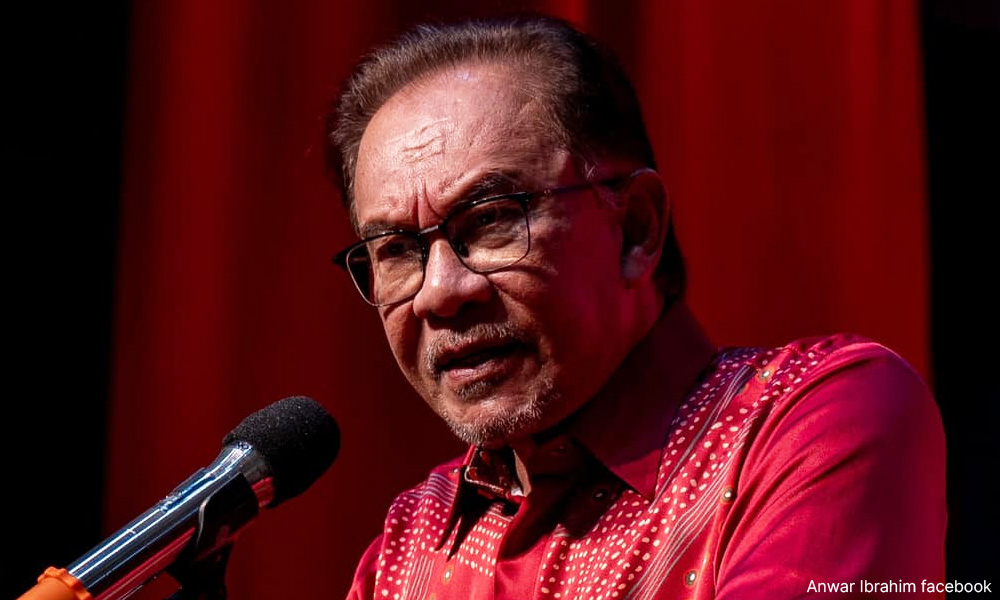 The prime minister said it must also be emphasised to the athletes that there is no compromise to working hard in training.
"We must try to give everything, do the best possible… the rest leave it to God and openly accept the result," he said.
Mohamad Norza is chairperson of the 2024 Paris Gold Programme Monitoring Committee, which has been set up to keep track of the implementation and effectiveness of the programme.
The 2024 Paris Gold Programme is part of the NSC's existing Podium Programme that is divided into two groups of athletes, namely those capable of qualifying and those with the potential to deliver the gold medal.
- Bernama