Umno secretary-general Ahmad Maslan has revealed that the party has met with the Registrar of Societies (ROS) regarding the motion approved during the Umno general assembly to not hold any contest for the two highest positions in the upcoming party election.
Speaking to reporters in Shah Alam, Ahmad said the meeting was held at around 11.30am today.
"Four officers from the party presented documents prepared by our lawyers and answered questions from the ROS director-general (Nawardi Saad) along with his deputy, as well as four other officers," he said in a press conference after the Budget 2023 Dialogue in Shah Alam today.
On Jan 21, ROS was reported to have had a meeting with Umno representatives regarding the motion approved at the party's general assembly not to hold any competition for the party's two top positions.
Nawardi was quoted as saying that the registrar had yet to receive the full report of the general assembly which was held from Jan 11 to 14.
He added that ROS was also investigating a notice of objection by two Umno members who claimed that the motion violates the Umno's constitution.
'No violation'
Commenting further, Ahmad, who is also the deputy minister of finance, said that during the meeting, the party explained how the procedure for proposing the controversial motion was carried out in accordance with Umno's constitution.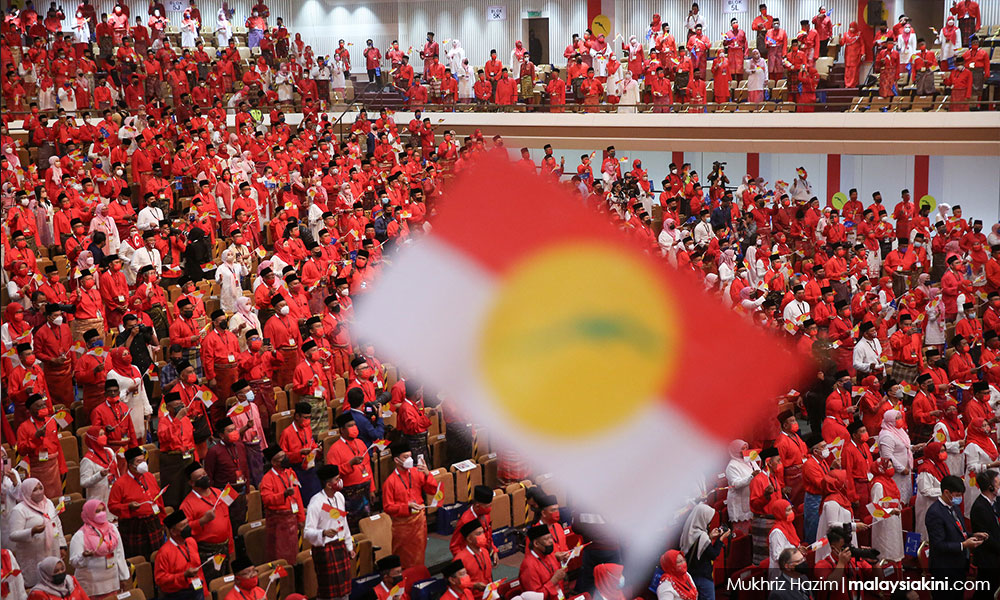 "Four Umno members have met with six ROS officers. I have stated that there was no violation of the rules of the meeting or the Umno constitution at the completion of the general assembly.
"More than 90 percent of the representatives present during the assembly agreed to motion number eight, which is that the positions of president and deputy president are not contested during the coming election," he said.
According to Ahmad, he will submit additional documents, including the detailed minutes of the general assembly and another amendment to the party's constitution, to ROS this Thursday.
Ahmad added that while the meeting with ROS went well, the registrar has yet to provide him with any answers.
"I hope to be given an answer from ROS as soon as possible because there are three important events that Umno will face," he said.
Ahmad explained that starting tomorrow until Feb 26, Umno will hold the elections for the Women, Youth and Puteri wings.
On March 11, there will be three meetings along with an election for the committees of the party's wings which is then followed by the election for division committee members and the Umno Supreme Council on March 18.
He stated that he had informed ROS about the events. - Mkini