The appointment of Nurul Izzah as the pro bono adviser on economics and finance to her father Anwar Ibrahim is not a liability, as she has demonstrated sound political and policy independence throughout her political career, a prominent economist said.
According to Jomo Kwame Sundram, although Nurul Izzah's appointment has courted backlash from various quarters, it does not compromise her capability of fulfilling her new responsibilities.
"I am also not keen on the prime minister being the finance minister. I am also not keen on this (Nurul Izzah's) appointment. But all things considered, the reaction to her appointment is unwarranted.
"In an ideal world, I will not advocate this. But she has a level of competencies that many people do not know of," Jomo (above) told The Edge in a recent interview.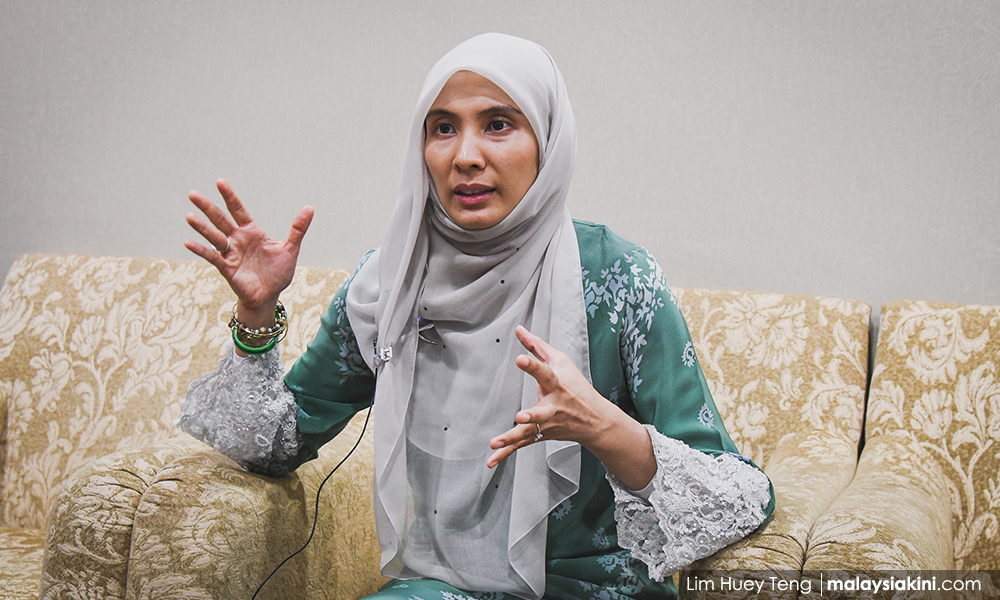 The Khazanah Research Institute senior adviser noted that the PKR vice-president's appointment would not have been as controversial if she had been chosen for the role under a different prime minister.
"I would say her appointment is not a liability because she has demonstrated policy independence in a variety of issues in the past.
"One of the criticisms against her as a politician and MP was that she was very involved in innovating development programmes, particularly when it comes to people's welfare, such as helping single mothers. These programmes did not help her politically, but it showed that she is aware of what is happening in the world of development," he said.
Cannot discount gender question
Elaborating, Jomo said that claims that Nurul Izzah is unqualified for the position also implied inherited gender bias in the Malaysian political scene, as preferential treatment given previously to male relatives of male politicians, hardly raised any noise.
"When the fourth prime minister Abdullah Ahmad Badawi appointed his son-in-law Khairy Jamaluddin, I don't think many people raised that as an issue when he (Khairy) was running the so-called 'fourth floor'.
"Similarly, when Dr Mahathir Mohamad assisted his son Mukhriz in his political career, I didn't hear these things being said. Did anybody ask anything about this? I hear this being said especially of Nurul Izzah. I think here you cannot discount the gender question.
"I think the fact she is a woman is part of the reason why people might think she has no mind of her own. Of course, it is not publicly stated, but these are the implicit assumptions," Jomo said.
Anwar has defended Nurul Izzah's appointment, saying her Master's degree in public policy from the Johns Hopkins School of Advanced International Studies made her a qualified candidate for the unpaid role.
The opposition, however, cried nepotism, with its leader Hamzah Zainuddin saying the appointment goes against the principles of good governance, integrity, and anti-corruption.
Perikatan Nasional chairperson Muhyiddin Yassin, meanwhile, told Anwar that there is still time to undo his mistakes. - Mkini