Following his axing from Umno, former Tanjung Karang MP Noh Omar has likened himself to a divorcee waiting for the best suitor to come along to woo him.
"I have just been divorced. Maybe there are suitors who want to woo me.
"Currently, I'm on iddah, but will wait for the best offer. I will take a break first and observe before committing," Noh (above) told a live session titled 'Sacked by Umno: Fight or Move On?' with Sinar Harian this afternoon.
In Islam, iddah is the period a woman must observe after the death of her husband or after a divorce, during which she may not marry another man.
If all else fails, he would rather become an independent preacher, he quipped.
Noh was last week sacked by the Umno supreme council. He told reporters that he was initially suspended for six years, but he demanded to be sacked instead.
Asked about his request to be sacked rather than suspended, Noh cited a football analogy.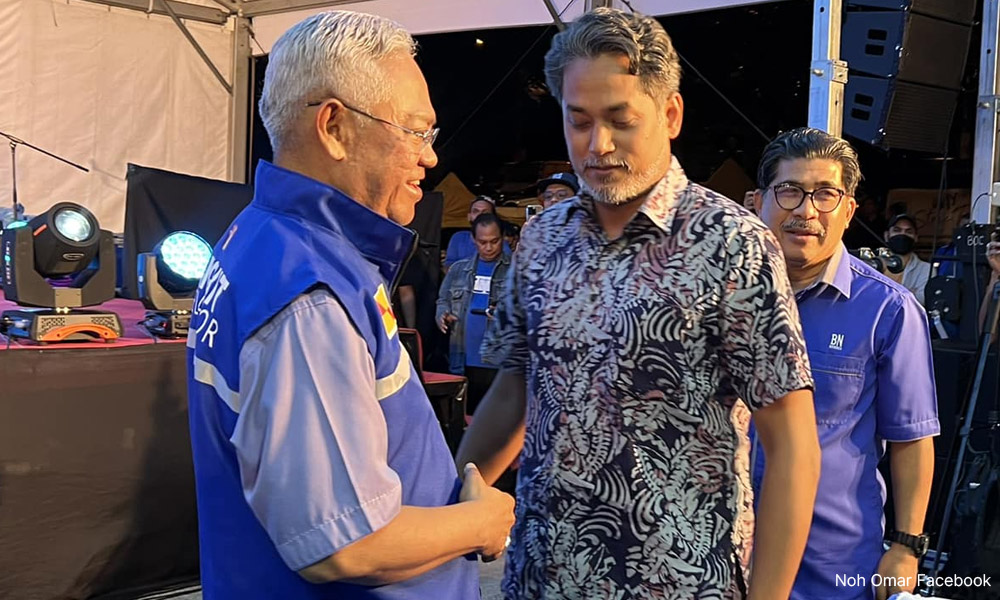 "I was suspended for six years. If this is football, I can't play for that long. (By this time) two supreme council selections and one general election would have passed, and I can't be a mere bystander.
"That's why I said, if you want to suspend me, just sack me," he said, adding that he is now "relieved" with his sacking as he can speak freely now.
'Sentence passed but court not in session'
Elaborating on his sacking, Noh said that he was presented with a list of three charges that formed the basis of his initial suspension but he was not given the chance to explain them.
"I was ready to answer the charges levelled at me. I was supposed to answer the charges, but at midnight of the previous day, I was already removed from the party.
"This is like the court is not in session but the sentence has already been passed. This is the rule of the jungle. Leaders come and go in politics, but rules must remain," he stressed.
Noh further accused the Umno leadership of going against the party's constitution in disallowing contests for the top two positions.
"The party's constitution clearly says that all members have the right to contest, but this was not adhered to," he said.
'Who's sabotaging Umno?'
According to Noh, one of the three charges levelled against him was fielding his ally Rosni Mastol to contest as an independent in the Tanjung Karang parliamentary seat in the 15th general election (GE15).
He said that he was not aware of Rosni's intention (to contest) until the eleventh hour.
"If I truly had an agenda (against Umno) for not picking to contest the seat, I would have contested as an independent myself instead of fielding Rosni," Noh said.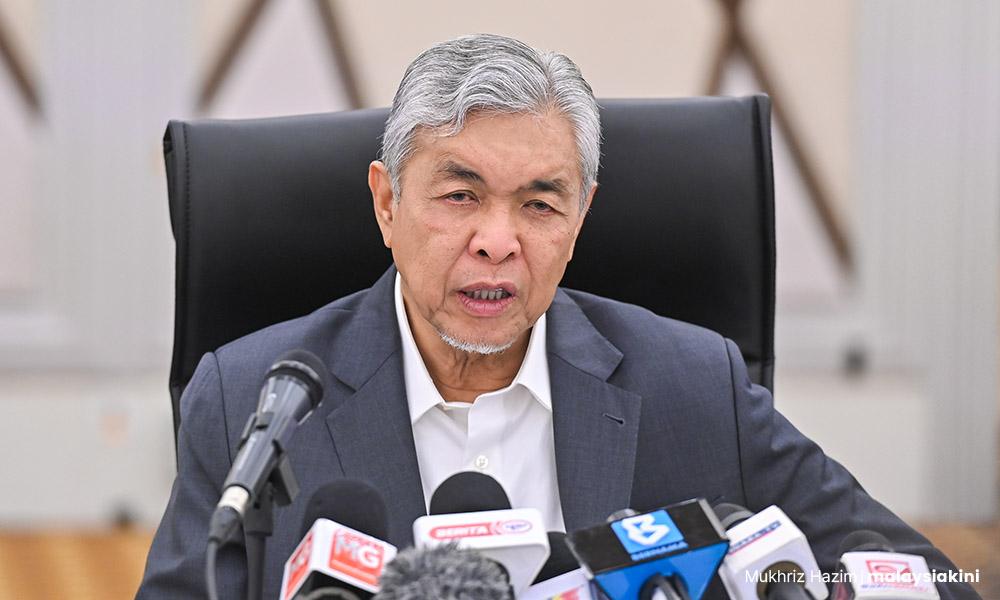 On accusations of "sabotaging" the party, Noh said it was Umno president Ahmad Zahid Hamidi himself who could be accused of the same for leading Umno/BN's disastrous showing in GE15.
Umno, he noted, should move on to stay relevant, instead of going on a fault-finding mission.
"This especially when the Malay community's outlook (towards politics) have been fired up by the 'Mat Kilau' spirit," he said, in reference to the local box office hit movie of the same name, based on the life of Mat Kilau Rasu, a local chieftain cum folk hero from Pahang renowned for his role in the Pahang Uprising (1891-1895) against the British Empire.
Noh further opined that the recent sackings and suspensions of Umno leaders would impact the party negatively in the upcoming state elections.
He added that he would move on from the episode instead of appealing against his sacking or bringing the matter to court. - Mkini