Police raided a hardcore music gig at a record store in Georgetown, Penang, on Saturday resulting in the arrest of four individuals.
Three of them were detained for filming the raid, while a co-owner of the store was held for more than 12 hours for not possessing an entertainment licence.
The incident caused a stir on social media yesterday with musicians and music lovers from home and abroad weighing in on the matter.
The gig was held on the second floor of Ruas Store, a newly opened record store.
Pictures from social media showed that there were several dozen audience members in attendance.
When contacted, Ruas Store co-owner Shaik Fitri - who was not detained - said that during the raid, police checked the identity cards (IC) of the attendees, and asked for the store's entertainment licence - which they did not have.
"They came about 11pm to check ICs, and then they asked for the licence. We don't have it yet, we just opened about two to three months ago.
"Some of my friends who went to the police station said (the police raid was) because somebody reported it.
"The police talked to my partner (Akmal Komal) and asked for the (entertainment) licence because the people were coming for the bands.
"After that, they brought my partner (Akmal) and friends to the district police headquarters (IPD) Timur Laut," said Shaik.
On the trio detained for filming, Shaik said the police told them photographing raids was not allowed and asked them to delete the photos.
They were released an hour after they were detained.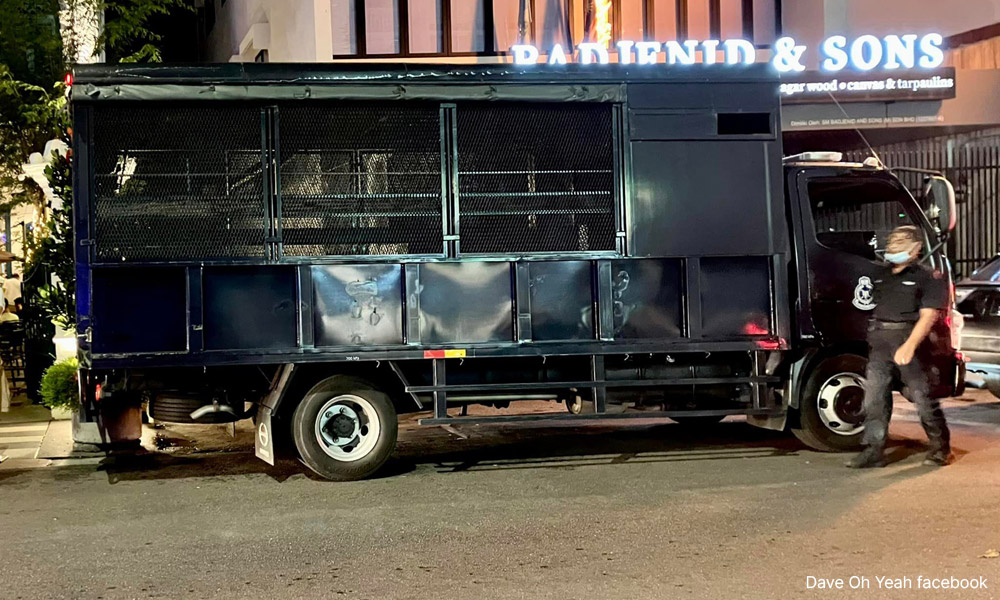 However, Akmal was arrested and held overnight for operating a live music venue without an entertainment licence.
He was then released the next afternoon on police bail, said Shaik.
According to the letter of police bail sighted by Malaysiakini, Akmal will be charged under the Entertainment and Places of Entertainment Enactment 1998 in court on Feb 28.
Police also seized musical instruments and some equipment as evidence that a gig was held at the venue without a licence.
"They just told us nicely that everything will be settled in court, then we need to pay a fine (which will be decided by the court).
"After that, we can take back the equipment," added Shaik.
Malaysiakini has contacted the Timur-Laut police chief Soffian Santong for comment.
Police attitude
An American journalist and music festival organiser based in Taiwan, David Frazier, who was at the gig, complained on Facebook about the police's attitude.
"It's possible it was a licensing issue but the attitude of the cops — angry, shouting, dressing everyone down — felt more personal, patronising, as if there were some serious moral issues at stake (dare I say "Asian values"?)
"We were held for at least 30 minutes and finally released. Outside around the corner was a bus-sized paddy wagon.
"This morning I found out the shop's owner is still in jail… Had the venue owner not taken responsibility it's imaginable that we could have all been hauled off to jail. So bizarre," Frazier wrote.
Harapan's pledge
While tweeting about the incident, Ruas Store posted a part of Pakatan Harapan's 15th general election manifesto on the "development of national creative and culture industry".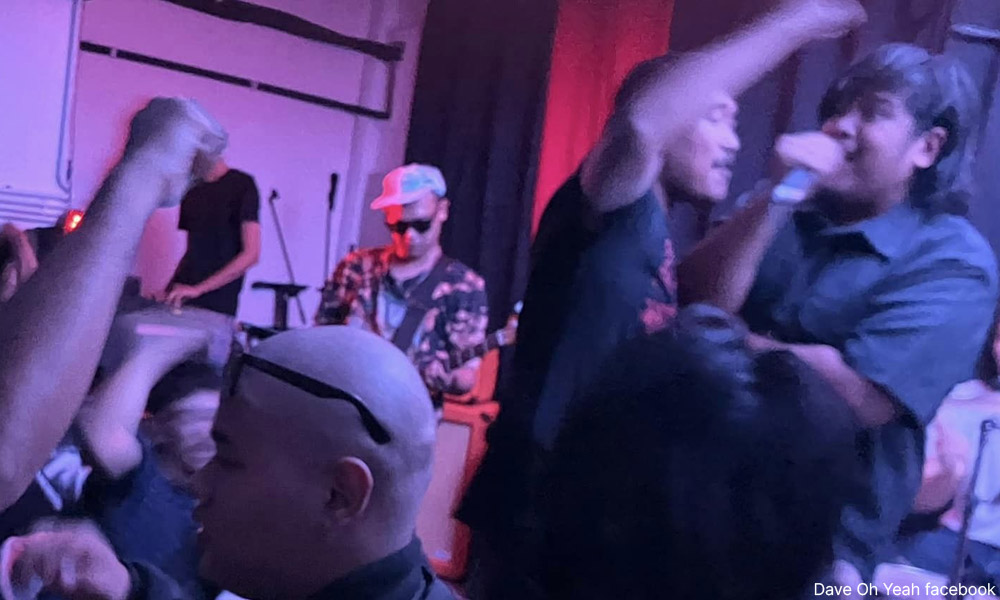 Specifically, the store posted Harapan's pledge to amend "the licensing system and legal framework to reduce undue stress inflicted upon local artists".
"This includes obstacles to creative capacity leading to spaces for arts and culture no longer being given freedom," the manifesto read.
The music record store also tagged Prime Minister Anwar Ibrahim, Deputy Youth and Sports Minister Adam Adli, Bukit Bendera MP Syerleena Abdul Rashid, and Penang state executive councillor Zairil Khir Johari.
Entertainment licence fees have often been cited as a burden for local independent live music spaces.
The licences fall under the jurisdiction of local governments, and fees vary from region to region.
Last year, it was reported that a small live music venue in Kuala Lumpur needed to pay RM27,000 for an entertainment licence fee with an additional RM50,000 deposit.
In 2020, a music bar in Selangor appealed to the authorities to waive entertainment licence fees and taxes amounting to over RM8,000 for the upcoming year, due to the drastic drop in revenue following the pandemic lockdown. - Mkini