Prime Minister Anwar Ibrahim has expected Malaysia's gross domestic product (GDP) to grow around four to five percent in 2023, in line with Bank Negara's projection earlier.
Anwar, who is also the finance minister, said the government remains comfortable with the fourth quarter of 2022's (4Q 2022) performance as more positive changes have been seen over the last few months.
"I hope we can sustain that," he said in an interview with Bloomberg TV yesterday.
According to Bank Negara's website, the central bank will release the 4Q 2022 GDP result on Feb 10.
Meanwhile, Anwar believes a government with good governance and democratic accountability will be able to attract more investors.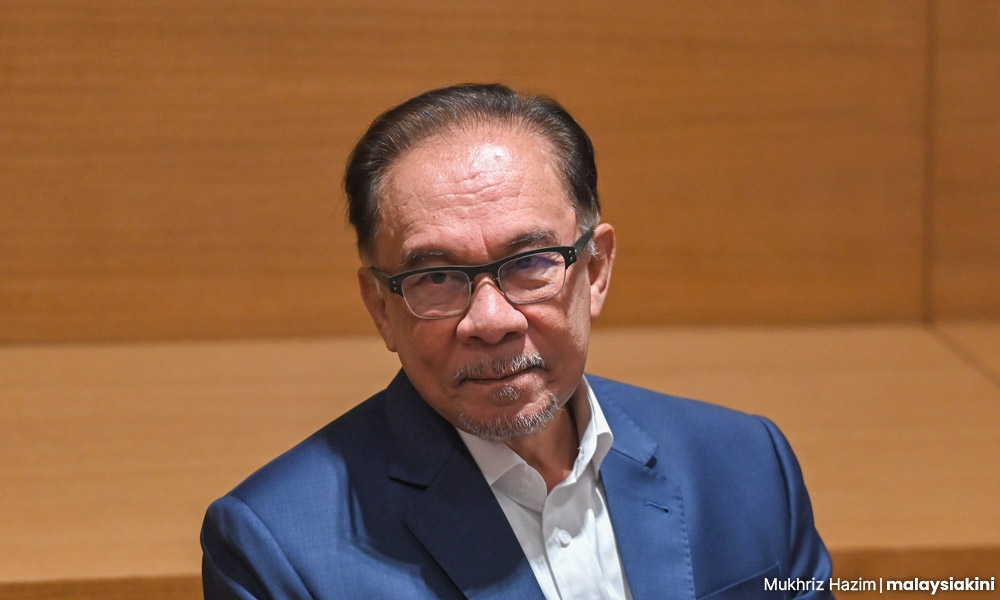 "If you have a system with very clear policies to encourage investments, (along with) the ease of doing business, fast, efficient and not corrupted, investors will come in," he said.
Asked if his administration would maintain the fiscal deficit at 5.5 percent of the GDP for 2023, Anwar said the government would have to gradually reduce the deficit, but it should not be at the expense of public welfare, or the poor's education and health.
"So, we have to navigate this very carefully," he said, disclosing that the deficit target would be announced on Feb 24 when the revised Budget 2023 is tabled.
Nonetheless, Anwar said Malaysia is fortunate that the revenue from taxes had increased slightly, along with taxes from petroleum and gas.
On the reimplementation of the goods and services tax (GST), Anwar has discounted the possibility of implementing the tax for now, due to the current income status in Malaysia.
"GST remains the most transparent and efficient taxation system... the issue is when you have abject poverty and when the people do not even get the minimum pay, how do you have a transparent taxation system?" he asked.
However, he did not rule out the reinstatement of GST should the average income level in the country increase to RM3,000-RM4,000.
- Bernama