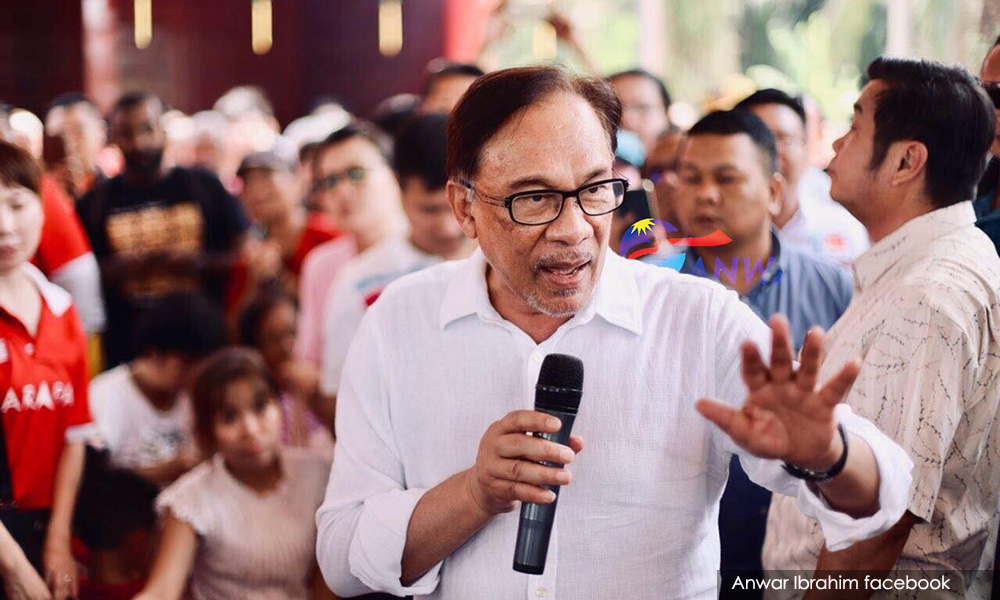 PKR POLLS
| PKR president-elect Anwar Ibrahim today said that party leaders should be "impartial" in highlighting any complaints related to the ongoing polls.
Pressed for comments on alleged sabotage attempts discovered so far, the Port Dickson MP said the matter should be directed towards the party's election committee (JPP) or its disciplinary, appeal and objection committee.
At the same time, Anwar also raised concerns over complaints made by leaders who are contesting for various positions.
"As for me, I will refer all complaints to the JPP without exception.
"That should be the role of leaders. To be impartial. Because we know there are weaknesses," he said when asked for comments on Wanita PKR chief Zuraida Kamaruddin's remarks this morning, urging party leaders to be more proactive in addressing complaints reported by the media.
On discovery of a
jammer
device which disrupted Kuala Selangor PKR division polls yesterday, Anwar similarly directed the matter to the JPP.
"Sometimes when a candidate is the one talking, the candidate has an interest (in the issue)," he said at the Parliament.
Despite the postponement of the Kuala Selangor division polls, Anwar also said he was informed by the JPP that the alleged sabotage attempt had failed.
"The JPP had taken precautions based on previous experiences during the Kedah polls," he added.
The election for the Kuala Selangor division was aborted after the tablets meant for the e-voting process did not have any connection.
Kuala Selangor district police chief Mohd Asri A Wahab later said the device was a six-antenna mobile phone jammer and the case was being investigated under Section 427 of the Penal Code. -Mkini