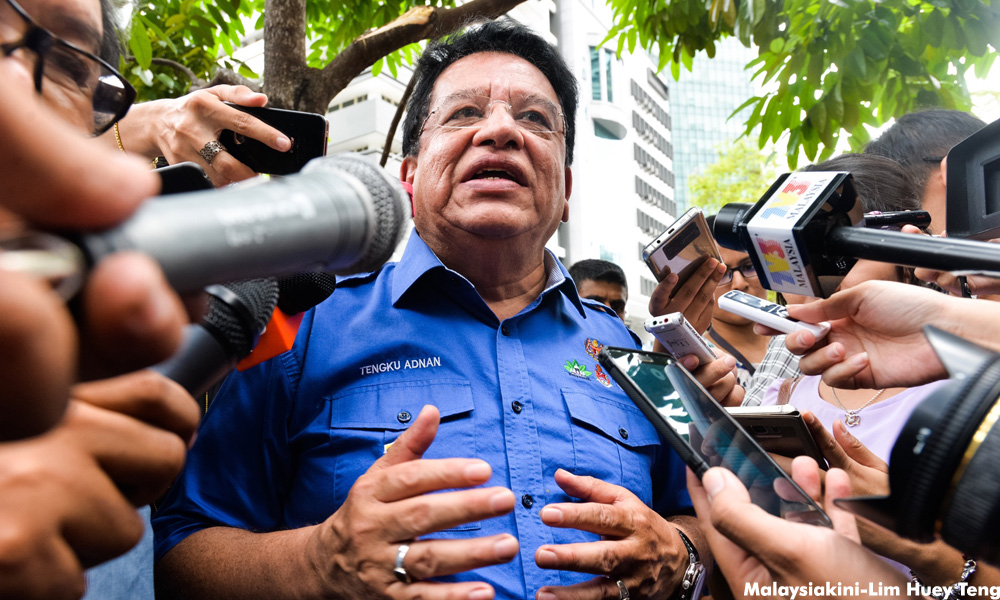 PARLIAMENT
| Former Federal Territories Minister Tengku Adnan Tengku Mansor has passed the buck on the 97 controversial land deals involving public land in Kuala Lumpur that went to private developers.
The BN-Putrajaya parliamentarian told the Dewan Rakyat today that he had been surrendering the Kuala Lumpur City Hall (DBKL) land to the Prime Minister's Department (PMD) since 2013.
"When I took over as the federal territories minister in 2013, I had returned (these lands) to PMD, I had nothing to do with the land approval in the Federal Territory," he said during the question-and-answer session.
"Many had claimed that I was not summoned by the Malaysian Anti-Corruption Commission (MACC). For your information, I was summoned for more than 12 times," Tengku Adnan added.
Federal Territories Minister Khalid Abdul Samad said 20 land parcels out of 97 sold by DBKL were suspicious from the aspect of land deal process, plot prices and development charges.
Last month, Khalid was quoted by The Star as saying some of the land deals were made under the order of Tengku Adnan.
Of the total 97 land deals, Khalid said two plots of land were sold by the Federal Territories Foundation which was helmed by Tengku Adnan in his capacity as minister.