Bersatu is willing to accept anyone who is interested in joining, but they must fulfil certain criteria, said party deputy president Mukhriz Mahathir.
According to him, these criteria would rule out the likes of former premier Najib Abdul Razak, Umno president Ahmad Zahid Hamidi, former minister Nazri Abdul Aziz and former Tabung Haji chairperson Abdul Azeez Abdul Rahim.
"We are not open to the point that individuals like Pekan (Najib), Bagan Datuk (Zahid), Baling (Azeez) and Padang Rengas (Nazri) can join," he added in reference to their respective parliamentary constituencies.
"(They) cannot and need not (apply to join). Because they are on the list which we will not consider," he added, according to Harian Metro.
As for others, Mukhriz said those interested must agree with the condition to discard the unhealthy and unscrupulous practices when in Umno.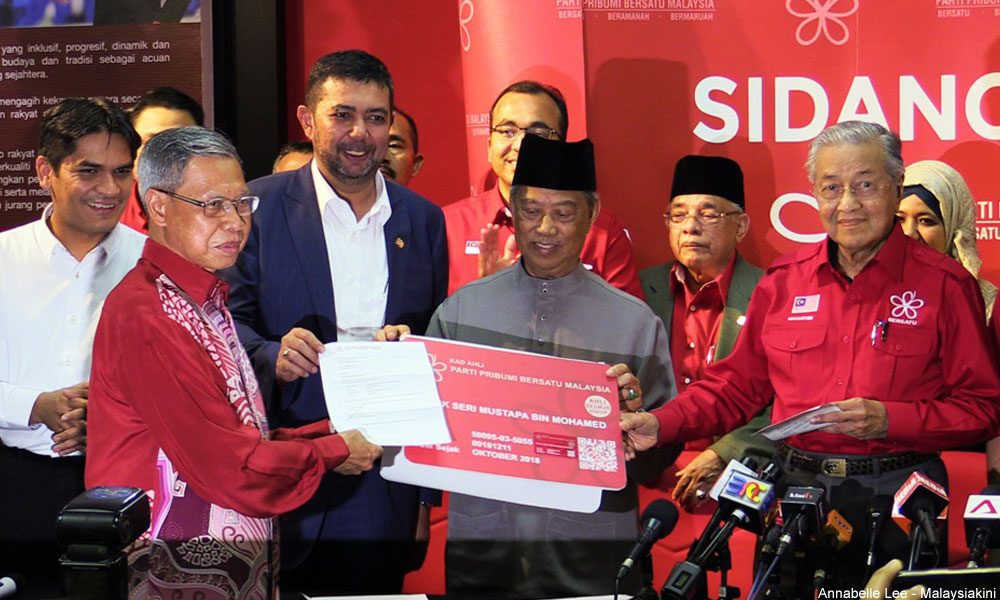 Last Friday, Mustapa Mohamed became the first Umno MP to
join Bersatu
. The former Kelantan Umno chief had quit the party last month.
Following this, Prime Minister Dr Mahathir Mohamad's media and communication advisor said some 40 Umno lawmakers are expected to join Bersatu.
Meanwhile, Mukhriz said in order to safeguard Bersatu's integrity, it would screen those who wished to join the party.
"We must maintain the openness to accept new members, including MPs and state assemblypersons but it depends on conditions because we will also screen the individuals.
"Like Mustapa, we saw him as a renowned technocrat, trustworthy and professional. I myself had served as his deputy (in the International Trade and Industries Ministry).
"I know how he works, we accepted his application to join without deliberating on it for long," he added.
Should the 40 Umno lawmakers cross over to Bersatu as claimed, it would have the highest number of parliament seats at 53 and make it the most powerful party in Pakatan Harapan. - Mkini