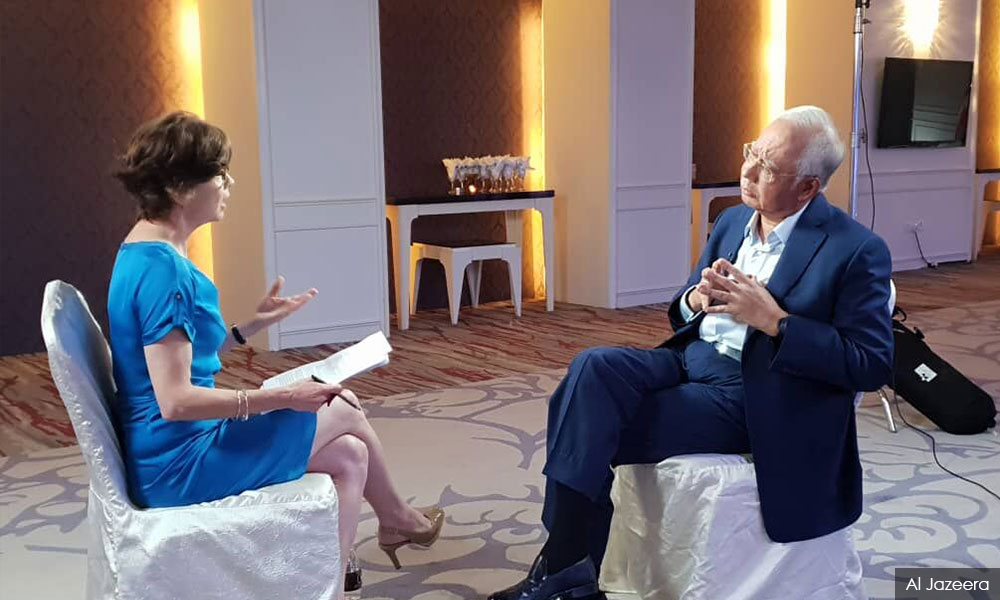 Not since the Baling Talks of 1955 when Tunku Abdul Rahman decided not to continue with any further negotiation with Chin Peng - an avowed communist - has another Umno leader walked off.
By aborting the interview with Al Jazeera halfway, then lingering before sitting down again with the interviewer whom Najib Abdul Razak once kicked out of Malaysia in 2015, Najib showed the weakness of Umno to the core.
Not surprisingly, talk is now rife that as many as 40 MPs from Umno are ready to bolt. According to A Kadir Jasin, the media spokesperson for Bersatu, these members of Parliament may be "independents" first (before being accepted as members of Bersatu).
Although Najib confirmed that he is willing to return to Al Jazeera again for another interview, this was basically what Chin Peng
wanted
with Tunku too.
When Chin Peng sat down with Tunku, a Malay leader whom he admitted to being a shrewd and smart strategist, Tunku just wanted to hear one phrase from Chin Peng - was he willing to lay down arms and demobilise his armed units?
Chin Peng, according to his own biography, was indeed willing to do both and was hoping for a second round of talks after Merdeka to get the Communist Party of Malaya accepted as a legitimate party. Tunku capitalised on this weakness of Chin Peng and never granted him a second chance.
With Najib insisting to the interviewer of Al Jazeera that he was willing to sit down and talk on the "economic achievements of his administration," a point that Al Jazeera was no longer keen on since Malaysia was now again under Dr Mahathir Mohamad - it is clear that Najib went into the interview to consolidate whatever legacies his father Abdul Razak Hussein and his predecessors had left him. Yet he came out like a disaster that he is since his massive electoral defeat of May 9, 2018.
There are three strategic implications on Umno, none of which are positive, if the members of Umno exercise careful observation of the Al Jazeera interview. First, regardless how hard or stubborn Ahmad Zahid Hamidi will claim to be, even by going on a roadshow to explain his innocence - and that of Umno's – the members on the ground will know that Najib had lost the moral ground first. He lost his temper on Al Jazeera, then sensing this was a mistake, lingered on to get back on. By not walking off completely, Najib and Umno lost all local and international respect.
In contrast, President Recep Tayyip Erdogan not only walked off the stage of the Davos Economic Forum years ago when he was prevented from making his point, but he also
stormed off
when President Donald Trump was about to make his speech on how great America at the UN assembly recently. Najib could show the assertiveness to do neither even though he was an occasional attendee at such events.
It was just a week before May 9, when Najib loudly proclaimed to Bloomberg that he cannot be easily bullied. That he had gone to an English boarding school and grew up in a strict academic environment. But a week later, when he lost the 14th general election, he caved. And within days, at least a billion-ringgit worth of cash and jewellery was found in multiple residences.
Umno was finished then, as it is finished now. To make matters worse, by insisting meekly to Al Jazeera that he can sit down and talk again - if the interviewer was willing to talk about his economic achievements – then it was clear that Najib did not even know that each of his economic projects was now toxic and vulnerable to further investigation from the MACC.
Second, the more he wants to talk about his economic achievements - which were paltry - the more the Umno MPs and divisional leaders who were involved in the economic projects would know that Najib may say things that could implicate them directly or indirectly. Najib was using the Al Jazeera interview to make them take note of projects which he and they were all involved in before.
If that was the case, Najib had failed too. Just a few days prior, Mustapa Mohamed, one of his most trusted ministers in charge of international trade and industry, had decided to join Bersatu after 40 years in Umno. And Mustapa was involved in many economic projects without being tainted by the corruption of 1MDB.
Thus, why not join Bersatu or even PKR or indeed Amanah, to secure some degree of independence from Najib? Besides, Umno being Umno, they would do anything to save their skins since it is a party based on the sheer economic rent of the government.
Third, even more damning - Najib stood up, sat down, lingered on the set, then sat down and stood up again. These are options which he cannot exercise when he is faced with multiple charges of criminal breach of trust and money-laundering.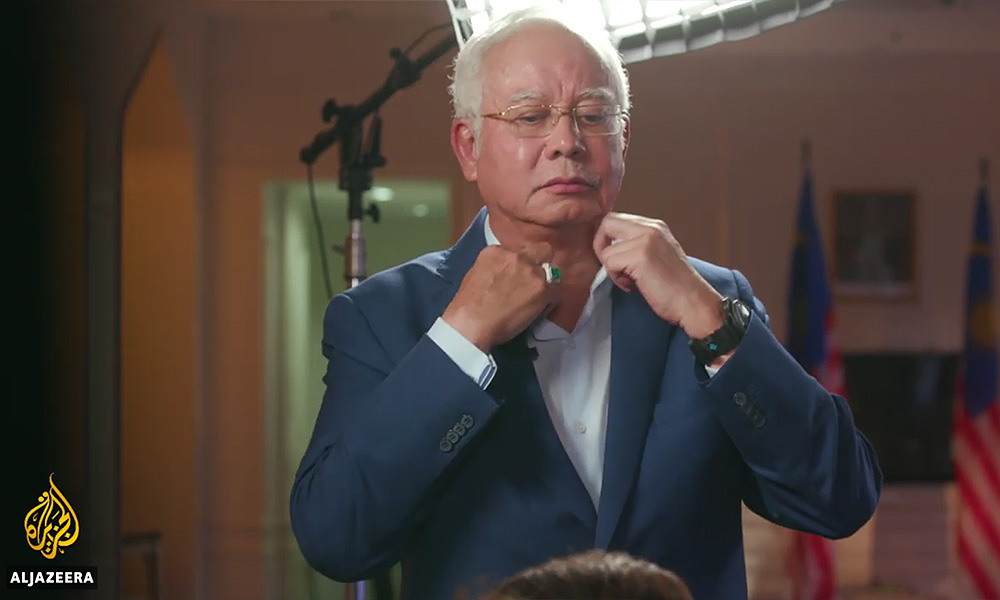 If Najib can within less than 30 minutes into a one-hour interview with Al Jazeera, get totally hot under the collar, imagine what Najib, Zahid and Rosmah Mansor will each say in court as the case begins to drag. They would probably insist on the same - they don't know the source of donation and they assumed the donation was from the late King Abdullah.
But then again, the foreign minister of Saudi Arabia Adel Ahmed Al-Jubeir has confirmed that there was no donation from any royalty.
The end of Umno comes not in the form of immediate closure. The MCA still has Wee Ka Siong as its lone MP. But if one cares to read about the book by Chua Soi Lek, one part had been scamming the Malaysian government for ages too, including with the Port Klang Free Trade Zone, where a square foot of land in Pulau Indah, Klang which was worth RM3 could be sold for RM25 in 2003.
Since 2003, MCA has been walking downhill. Umno is about to enter that phase; if not already. And the signs of Umno's degeneration are clear to see when Najib experienced a total meltdown on Al Jazeera, a channel that is not even friendly to Saudi Arabia per se. Yet the name of the late King Abdullah was trudged about as if he was a sacred icon. Al Jazeera won't invite Najib back.
But the courts in Malaysia will invite Najib and his ilk back and back again for the kleptocratic excesses that nearly killed Malaysia economically with debts piled up without any sense of regret or shame. Chin Peng had said that it was ironic that he could not return to the country that he was willing to "die for". In the case of Najib, it is ironic that his father was a stellar figure who built up Malaysia only for him to go the other way.
---
PHAR KIM BENG is a multiple award-winning head teaching fellow on China and the Cultural Revolution at Harvard University. - Mkini