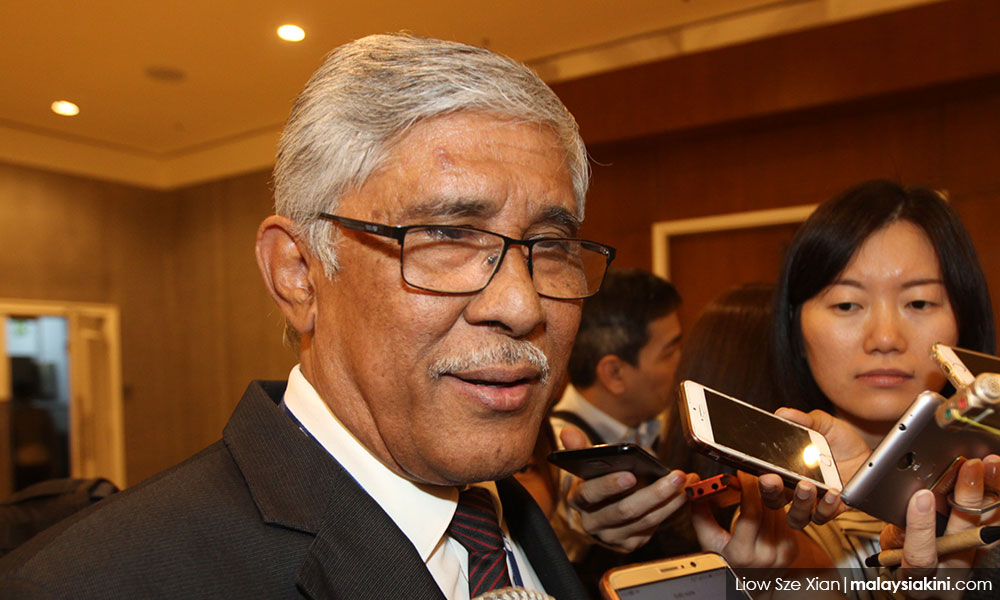 National Centre for Governance, Integrity and Anti-Corruption (GIACC) head Abu Kassim Mohamed (above) said the MACC's statement in 2015 on the RM2.6 billion "donation" to the prime minister Najib Abdul Razak was premature.
Speaking to reporters today, Abu Kassim, who was the head of the MACC at the material time, said investigations were not yet complete then.
"The MACC, as what I can remember, never confirmed that (the matter) was final, that the RM2.6 billion was a donation. Maybe at the particular time, preliminary investigations (were completed).
"After investigations are completed, we will find the truth. I went to the US to meet the FBI and Department of Justice and they discovered that the money was not a donation," he said at the sidelines of the Anti-Corruption Summit 2018 in Kuala Lumpur today.
Abu Kassim said this when asked to respond to Saudi Foreign Minister Adel Ahmed Al-Jubeir who had
affirmed
that the Saudi government did not provide Najib with a donation.
When pressed on the media release by the MACC in 2015 stating that the commission had
interviewed
the so-called donor and concluded that the RM2.6 billion found in Najib's bank accounts were a legitimate donation, Abu Kassim again repeated that it was a premature conclusion.
"At the particular time, in that statement, we said that it was a donation. But after we had some engagement (with other authorities), we discovered the truth," he said.
When pressed further, Abu Kassim replied before leaving the venue: "The court will reveal the truth".
The MACC had on Aug 3, 2015 also
said
that the probe found that the RM2.6 billion did not originate from 1MDB and that case had been forwarded to the Attorney-General's Chambers.
Two days later, the MACC again issued another
statement
to clarify that the probe into the RM2.6 billion and SRC International Sdn Bhd was still ongoing.
"Talks have also been held with the attorney-general, who asked MACC to give an explanation on the (donation) while the investigation is still ongoing.
"MACC would like to stress that it had never said the case was closed. MACC has only said that the money was not from 1MDB," the MACC said at the time.
It should be noted that Abu Kassim was on leave at the material time.
The MACC's Aug 3 statement came several weeks after the infamous July purge which saw Najib replacing then attorney-general Abdul Gani Patail with Mohd Apandi Ali, removing Muhyiddin Yassin as deputy prime minister and
placing
then special branch deputy director Abdul Hamid Bador in cold storage. - Mkini