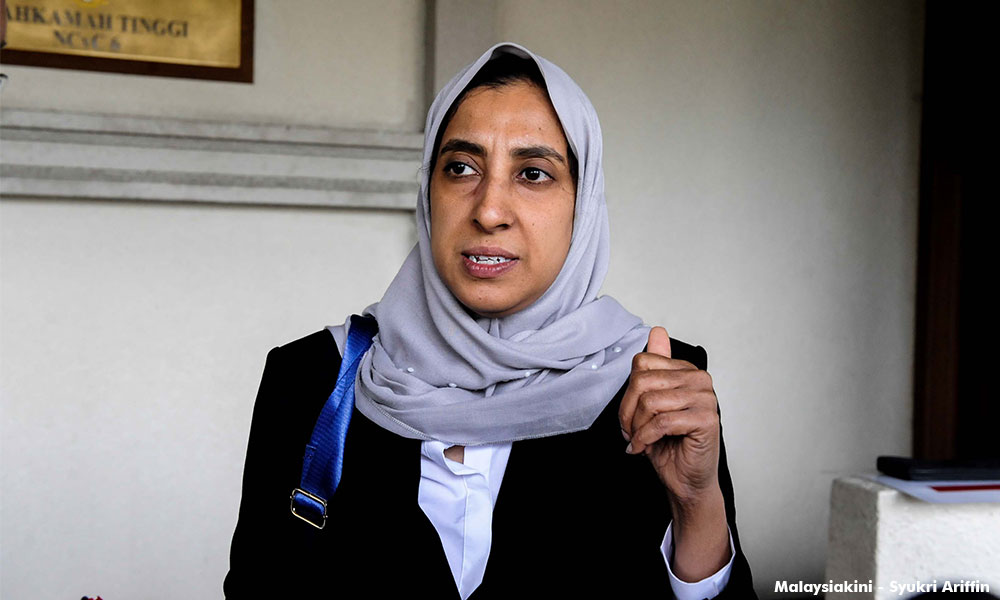 The police must arrest the former minister if there is a basis to a teenager's
allegation of sexual assault
, according to Lawyers for Liberty (LFL) executive director Latheefa Koya.
She said the 15-year-old student's decision to retract her police report was a matter of grave concern and alarm.
Latheefa was responding to Perlis police chief Noor Mushar Mohd, who said the teenager withdrew her report a day after lodging it last week.
"What is highly suspicious and strange is that Noor Mushar claimed the complainant has apparently retracted the report.
"This is baffling as a police report lodged on a crime can never be retracted. It must be investigated. Which part of the law or procedure is the police chief referring to?" she asked in a statement.
Latheefa said if the teenager filed the report without basis, then it must be determined what compelled her to make such a serious allegation.
"On the other hand, if there is a basis for such a report irrespective of whether it is retracted, then why is the perpetrator or suspect still free? Police must proceed urgently to secure the evidence, including arresting the suspect named by the girl.
"Clearly this matter involving sexual assault upon a child is of grave public interest, it is made more serious as it is said to involve a prominent politician," she added.
Latheefa urged the police to act transparently and professionally instead of threatening MyWatch chairperson R Sanjeevan for alleging there could be a cover-up.
"This latest incident gives the impression there seems to be a serious lack of political will to save young girls from being sexually abused, harassed or even groomed.
"The Women, Family and Community Development Ministry, which has a responsibility for victims of sexual abuse, must immediately seek out this young girl and ensure that she gets proper protection, assistance and counselling," she added.
Earlier, Noor Mushar told Malaysiakini that a team from Bukit Aman's sexual offences department would record the former minister's statement in Kuala Lumpur tomorrow.
He said the police are still investigating the matter despite the teenager having retracted her report.
Malaysiakini is attempting to contact the former minister, who is also an Umno lawmaker, for comment. -Mkini