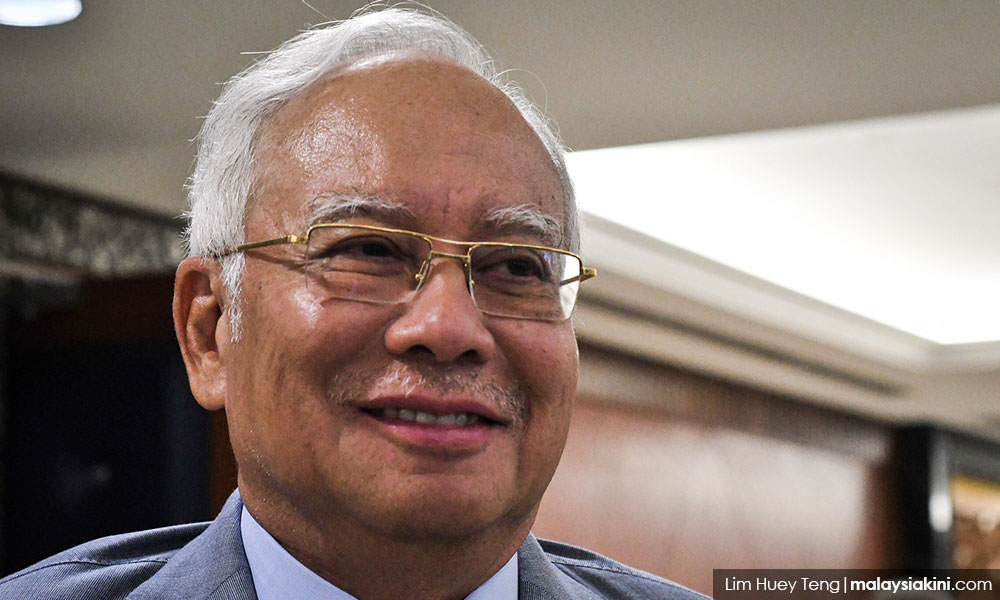 Former prime minister Najib Abdul Razak has mocked Pakatan Harapan's promise of providing free education, pointing out that the government is instead maintaining the status quo that had been in place since BN administration.
"They used to say the BN government oppressed the youths; that education should be free and the National Higher Education Fund (PTPTN) should be abolished […]
"Unfortunately when asked about their promise in the Dewan Rakyat today, the Education Minister [Maszlee Malik] said there are no plans for free education because education is already almost free.
"'The 10 percent cost is borne by the government through scholarships and indirectly through PTPTN. The repayment can also be negotiated based on the borrower's capabilities,' he (Maszlee) said.
"Isn't that the BN government had been doing?" Najib asked in his Facebook post today.
Najib was responding to a report by The Malaysian Insight earlier today, quoting a written reply by Maszlee to a question from Salim Sharif (Umno - Jempol) who asked about the government's plans to make education free.
According to the report, Maszlee responded by saying that primary and secondary government education is completely free, while tertiary education is also free where the students only need to pay 10 percent of the operating cost.
"This means all the public university students are receiving a 90 percent subsidy from the government," he was quoted as saying.
Maszlee reportedly said that the government does not plan to increase university fees in the immediate future.
Previously, Pakatan Harapan Youth endorsed an election manifesto on
free education
from early childhood to public universities.
When its official "Buku Harapan" manifesto was published, the manifesto said, "Pakatan Harapan's belief is that education must be free, especially in public universities and institutes of higher learning," and cited University of Selangor (Unisel) as an example.
However, the manifesto stopped short of promising free education, but instead spoke of various schemes to bring down the cost of education while improving its quality. - Mkini