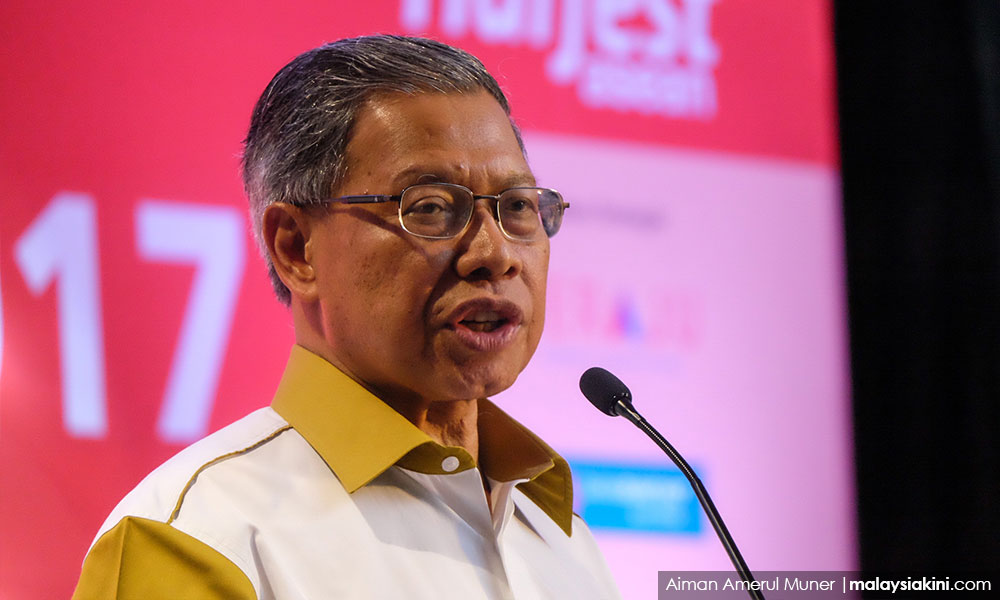 Some pundits have in fact predicted earlier that once Dr Mahathir Mohamad assumed office as prime minister, he may stage a "coup" to entice, coerce and persuade Umno MPs to join Bersatu.
It looks like this process has begun and I think it is going to be ugly and destabilising for the country.
I have nothing personal against Mustapa Mohamed, but why are they arguing about who is acceptable from Umno and who is not? Did Mustapa express anything before the 14th general election?
As far as I know, he was very much an Umno leader and a minister before the BN coalition headed by Umno was defeated.
Why are we accepting whatever he says now are to be believed after Umno has been completely defeated?
I accept in life that we may change position, or even principles. But surely we must also look at all this with circumspection, especially when political circumstances have changed. To me, regardless of who they are, everything must be taken with a heavy pinch of salt.
Do we know the beauty of Pakatan Harapan? It is a four-party coalition respecting one another as equal, regardless of size. PKR and DAP have never exerted more than their power would permit.
I really hope that Bersatu (Parti Pribumi Bersatu Malaysia) and Amanah will learn to appreciate this. Everyone is doing the best they can to support the prime minister from Bersatu.
Why is Bersatu recruiting Umno MPs?
So, tell me then, why is Bersatu recruiting Umno MPs? Does it want to make itself "independently" strong? Why is Amanah so fast in supporting the move – it wants to feel more secured to ride on Bersatu?
Is Bersatu pushing to become Umno? Have they not learned why the Umno-dominated BN has become a failure?
BN was never a coalition in spirit and intent, even during Mahathir's first tenure as PM. BN was essentially Umno in disguise. BN was Umno masqueraded as a power-sharing multiracial coalition.
Is Bersatu going to behave like Umno in Harapan, a dominant party getting ready to bulldoze other coalition partners?
When a party in a coalition becomes dominant, many things happen. First, accountability and checks and balances are thrown out of the window. Second, corruption and racial centric policies may set in. Third, minor coalition partners may no longer enjoy support.
The four partners in Harapan have stayed through thick and thin to fight for a New Malaysia. At the very least, they must give themselves the opportunity to work through what they believe and promise to the people.
I urge caution. Don't start the process that will destabilise everything we fought for. - Mkini