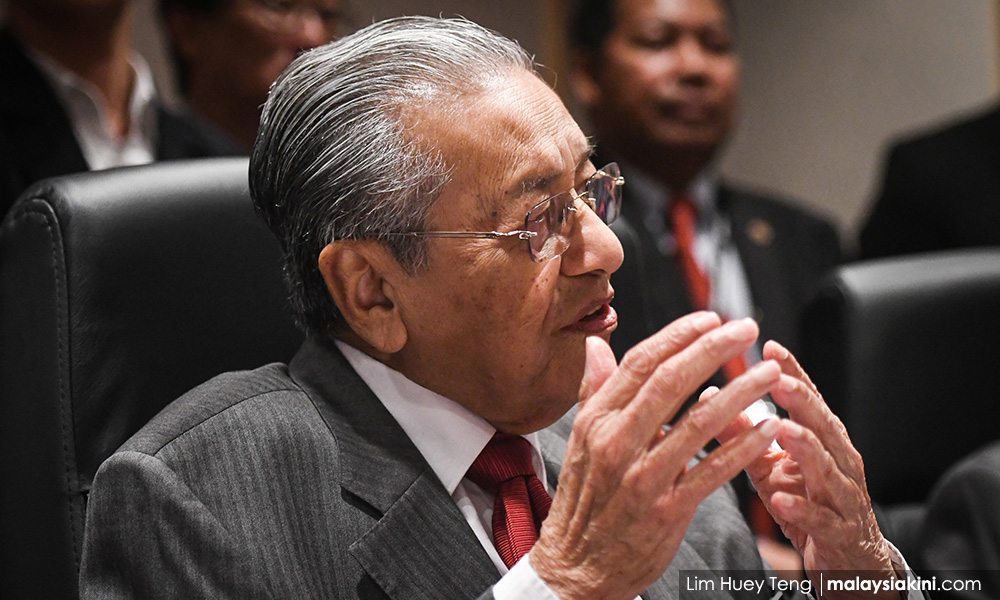 Prime Minister Dr Mahathir Mohamad today shrugged off allegations that the dozens of criminal charges laid against his predecessor Najib Abdul Razak were politically motivated.
"Of course, he (Najib) will say that. What else can he say?" asked Mahathir during a press conference after officiating the Anti-Corruption Summit 2018 in Kuala Lumpur.
"[...] Now he is being charged based on reports, not just by the foreign press but (by enforcement) agencies here that have actually traced the money and where it has gone through.
"When you move a lot of money, there must be a record [...] there is a paper trail," he said.
On Najib's repeated claim that he received RM2.6 billion from the Saudi royal family and government, and that this will be proven in court, Mahathir pointed to a recent statement from the Saudi foreign minister
indicated otherwise
.
"The thing is whether a court of law would agree that this money is from the Saudis. The Saudis have now come out to say they did not give the money," he said.
Saudi Foreign Minister Adel Ahmed Al-Jubeir recently told his Malaysian counterpart, Saifuddin Abdullah, that the money in Najib's account had nothing to do with the Saudi government.