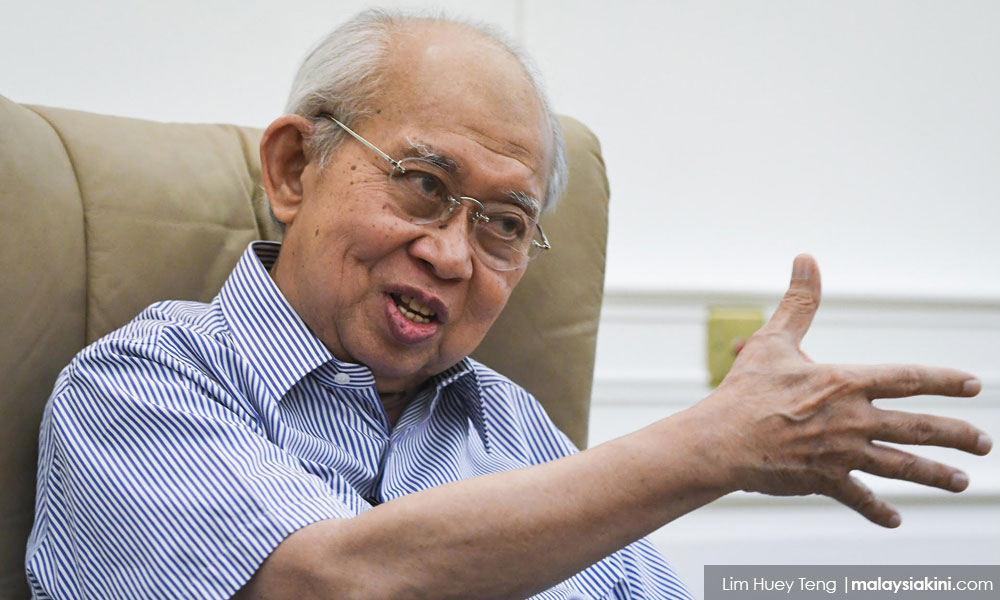 Tengku Razaleigh Hamzah has likened Umno and Bersatu politicians to snakes, with the former being pythons and the latter, grass snakes.
The veteran politician dredged up a serpent analogy when asked about party secretary-general Annuar Musa's claim that Bersatu is courting Umno lawmakers.
"This is a story of pythons being invited to a grass snake's nest," the Umno veteran told reporters in Parliament this evening.
However, the Gua Musang MP, who is better known as Ku Li, distinguished himself from his fellow Umno MPs, claiming that he was one of those with a lethal venom gland.
"No. I am 'very poisonous'. (They) are not keen to accept me maybe," he said when asked if he was one of those being courted.
Tengku Razaleigh also said he only read about rumours that up to 40 Umno MPs would cross over to Bersatu, and has yet to communicate with Annuar on the matter.
He also denied a perception that Umno would be destroyed by the alleged departure of its leaders.
"How to be destroyed? Umno is a grassroots party. Masses-based.
"Umno is everywhere from the villages to the remotest corners. In government offices, in businesses there are Umno people," he said, adding that the party's long history would make it very difficult for enemies to destroy it.
Last Friday, former Kelantan Umno chief Mustapha Mohamed became the first from the former ruling party to join Bersatu.
Following this, Prime Minister Dr Mahathir Mohamad's media and communication advisor A Kadir Jasin claimed that up to 40 Umno lawmakers could switch to Bersatu.
Should the 40 jump ship as claimed, Bersatu would have the highest number of Parliament seats with 53, making it the most powerful in the ruling Pakatan Harapan coalition.
- Mkini